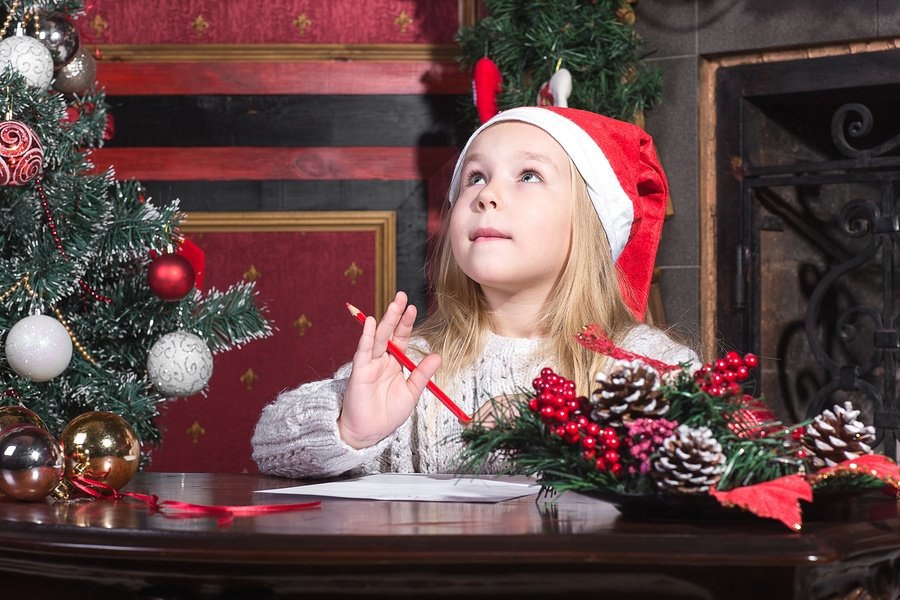 Subscribe
31 Letters to Santa from ECM Users
Information Governance | Enterprise Content Management (ECM) | Content Management
We Want Simplicity, Commitment, Strategy, and Solutions
This time of year, if you start a Google search with the words "funny letters," Google will immediately complete the phrase with "funny letters to Santa."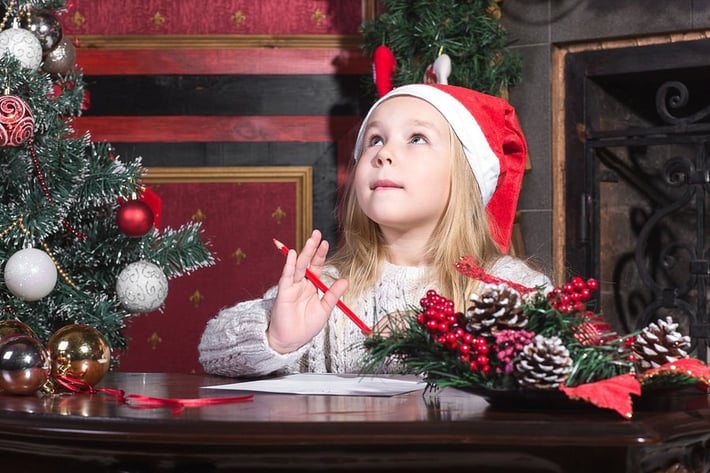 So for those of you who are hanging in there and thinking about content management in the shrinking shopping days before the holidays, here is your reward – a few nuggets that pop up in the "funny letters to Santa" search stream.
The Ranker.com web site purports to have wisdom of the crowd ranking for just about everything. Their list of the top letters to Santa includes these three:
"Dear Santa. You better bring me a pony this year, or there will be consequences."
"Dear Santa. How are you? Well, enough chit-chat. Let's get down to business."
"Dear Santa. How are you and the reindeer doing? I am doing fine. I want a new football game and football because my little brother always tries to steal mine. He may look sweet, but he is the DEVIL!"
As many of you know, AIIM does a lot of surveying of the user community and issues a wide variety of market research reports. I've often found that while DATA says a lot about what's going on, it's in the COMMENTS that true passion emerges. So in the spirit of letters to Santa, I thought I would go through some of those comments and see if there are any consistent themes.
And there were! So here are comments from 31 different user organizations, grouped into four gifts that they hope Santa will leave under their tree – Simplicity, Commitment, Strategy, and Solutions. Consider it a user manifesto for the coming year.
WE WANT SIMPLICITY!
"Digital Transformation is fairly advanced in the Bank but ECM is trailing behind and not well understood, especially from a metadata perspective."
"AI needs to be incorporated to make information capture more automatic."
"Apps need to be simple and easy."
"There is too much noise out there. Someone needs to paint a clear picture of where things are going and why. Vendors keep dragging us around."
"Ease of integration is always a concern."
"Cost per user is an issue."
"IM systems and capabilities are "playing catch up" with mobile data initiatives."
"We are at a pivot point for content services and ECM as a monolith may have had its day, especially with cloud based services. It is now services not product that counts."
"A cloud based operating model becomes more and more interesting, also from a financial perspective."
"Go cloud!"
"In the future we are likely to move towards cloud hosted services SaaS for IM and RM."
WE WANT COMMITMENT!
"The new EU General Data Protection Regulation (GDPR) which will become mandatory as of 25 May 2018 will put further pressure on a firm's information management practices."
"We think the key is top down support starting from the CEO office."
"I try to surface the issues with our CIO, but he doesn't seem to understand what I'm talking about."
"Information Governance resides with Records management personnel who have not moved with the times and upgraded their skills."
"It is hard to work towards automation when the business leaders are not aligned on the taxonomy."
"Neither IT Management nor Business executives have this on their agenda, at least not from an enterprise perspective. Further Leaders from both sides do not know whose responsibility it is to lead the change for improving capture (and all things information management really)."
"Newer technologies will help in the journey; however senior management support and policy enforcement are critical."
WE WANT A STRATEGY!
"Our strategy is constantly evolving with business requirements."
"The organization needs to take an enterprise approach rather than a siloed approach."
"Information governance overall is not well understood or embraced as a broad discipline. We have security activities, privacy activities, backup and retention capabilities but no comprehensive information governance strategy."
"We are way behind. We have gotten so used to paper that we use fiddling and tinkering as excuses to continue to not let go and move forward."
"It's really a balance of idealistic vs realistic. Ideally, we'd have more structured systems and information governance, but the reality is we will always have to work with a really diverse spectrum of systems, stakeholders, and tools."
WE WANT SOLUTIONS!
"I need help but not sure where to start."
"Not enough smart people get together in the same room to develop a comprehensive strategy."
"I feel like the only one at my agency and it's exhausting (like bashing my head against a wall repeatedly while things continue to get worse). Most people don't see or don't care."
"Our company's implementation is random, ill conceived, poorly sourced and poorly implemented."
"Our organization is transition from an era where information was undervalued. Lack of governance and a foundation of sound practices need to be developed now for the future."
"Providers have oversold the ease and effectiveness of their ECM products and so companies are skeptical and slow to take on big changes."
"Success is dependent on the engagement at all levels of business and too often IT and RM try to do it all."
"We have not achieved IG or automated classification. It is on our radar but we still have a long way to go. Funding is an issue."
Happy Holidays.