Subscribe
4 Key Takeaways About File Sync and Share
Enterprise Content Management (ECM) | File Shares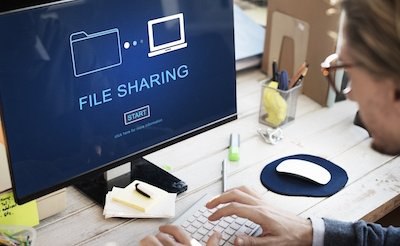 In a series of recent videos for Hyland (links at the end of this post), Cheryl McKinnon, principal analyst at Forrester Research spent some time talking about Enterprise Sync and Share capabilities and how they fit into an organization's broader content strategy. She notes, "Enterprise file sync and share (EFSS) has really quickly become a core capability that a lot of busy information workers rely upon. I don't see this as something enterprise IT buyers can ignore."
Here are some of my key takeaways from the videos -- germane to any organization thinking about adding this kind of collaborative capability to the toolset of their knowledge workers, not just those thinking about the Hyland product.
EFSS lessens the risk of content falling into unsanctioned, consumer-grade, cloud-based sharing tools. It does this by creating consistency across systems for internal and external auditing, security controls and sharing controls and ensuring that the most up-to-date content is in one place instead of in multiple disconnected repositories in the cloud and on-premises.
EFSS not only enables employees to easily work remotely by providing mobile access to content – an Achilles Heel in many content management implementations. It is also key to content co-creation, distribution, and sharing with vital, external third-parties – as email and clunky web portals aren't meeting many organizations' business needs. Two-thirds of ECM decision-makers want some level of access to their content repository systems by third-party users like partners, customers and suppliers.
By integrating secure file-sharing capabilities within your ECM solution – as opposed to a stand-alone solution -- you can:

Securely share corporate information housed in your core ECM solution;
Extend the potential of workflows and processes that are already in place, adding secure file-sharing capabilities; and
Improve the ability to implement and enforce information governance policies across connected systems.

In the end analysis, the success of any EFSS initiative will rest more than anything else upon usability. Your end users need to love it. If it's not easy to use, you're more likely to experience poor user adoption and waste your investment.
Here are links to the full videos:
You might also be interested in this AIIM White Paper -- What's Happening with File Sync and Share or the companion Infographic 5 Steps to Content Collaboration Nirvana.