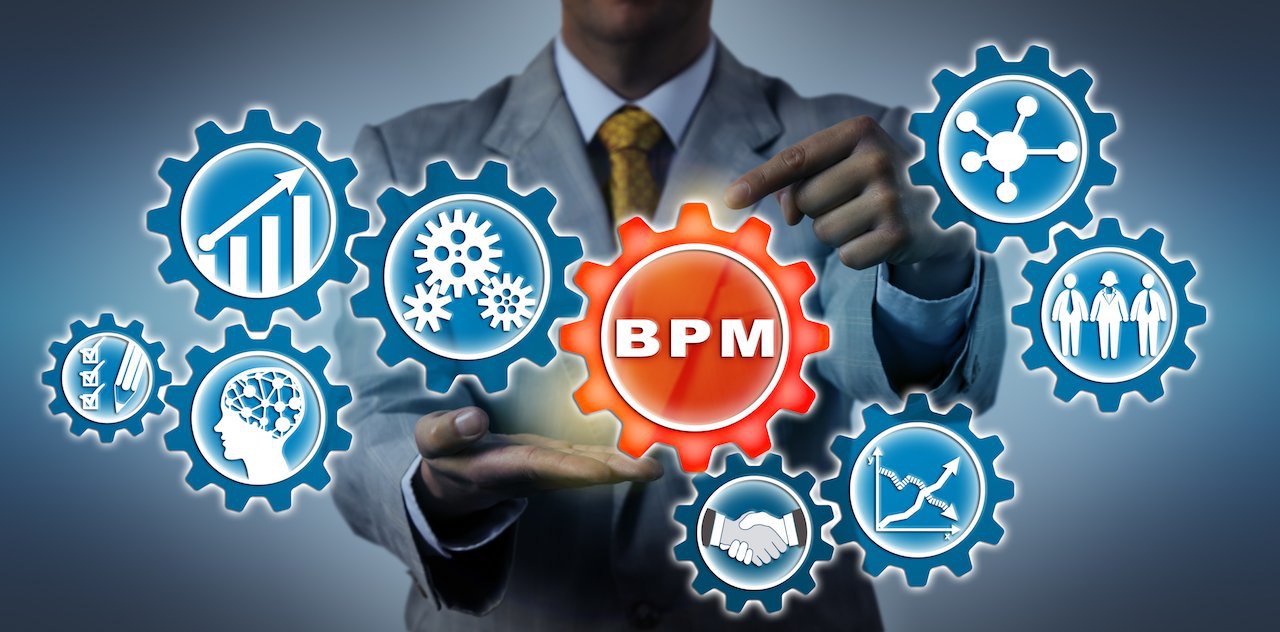 Subscribe
How to Bring Business Process Management to Your Business
Business Process Management (BPM)
Businesses looking for ongoing growth and scalability try to achieve these goals through different approaches that can provide "that extra advantage." One such approach is business process management, which aims to find and make ongoing improvements in the operations of a business. This is currently a popular tactic in the business world, featuring various applications, techniques, and tools which make it a complex field of business development.
In my role at EC-MSP, we've helped countless businesses improve operations via Business Process Management and learned a lot over the years about how Technology and IT maintenance are chief components of BPM, as we'll explore further below.
What is Business Process Management?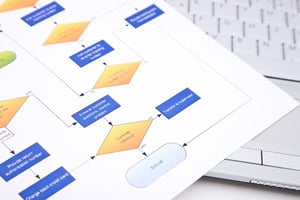 Business Process Management (BPM) is an approach to the management of business operations. All businesses have processes in place, and finding the most efficient and effective process will contribute to success. In our digital age, this will generally involve deployments of technology, which in turn make business processes much more complex and sophisticated. This is especially the case given the range of new and emerging technologies currently available.
The BPM discipline looks for new ways to improve existing business processes, going through a pilot stage, and reviewing effectiveness before developing the finished process to be used. BPM differs from project management or task management in that it concerns workflows that are repeated, rather than unique projects. However, all of these approaches are aimed at improving the outcome of the project or process. In BPM, processes may be variable or structured to a greater or lesser extent.
Technology is key to business process management, especially where automation is concerned. The different technologies used could include robotic process automation (RPA), artificial intelligence (AI), cloud computing, analytics, or the internet of things (IoT). However, BPM does not necessarily involve the use of technology and maybe solely focused on the development of business processes and delivering value.
One of the main differences in the approaches taken to BPM is the level of human involvement.
With Human-Centric BPM, the processes are designed to work around humans, with greater emphasis on the user interface and communication with humans.
By contrast, Integration-Centric, or System-Centric BPM concerns the processes between different systems that require minimal human involvement. Examples of these systems could be Customer Relationship Management (CRM) or Human Resource Management (HRM).
Document-centric BPM is built around the processes that documents need to go through in a workflow, such as formatting, verification, and obtaining a signature.
---
---
Business Management Process Suite is the term given to the range of technological tools aimed at supporting BPM projects. It is a software suite with the infrastructure technology for the operational needs of a particular environment. Such tools are a way of automating business processes, but they are not the same as BPM itself.
An alternative to BPM is the Lean Six Sigma methodology, which is a combination of the Lean and Six Sigma methodologies. Also aimed at improving business performance, Lean Six Sigma takes an analytical approach for removing waste and redundancy and improving customer satisfaction.
What Are The Benefits of Business Process Management?
There are many advantages that have driven the move towards BPM for public and private organizations of all sizes. These can be summarized by the following points:
Agility

In markets undergoing high levels of change, businesses need to modify their processes to keep up. BPM is the discipline that allows them to pause operations, implement new processes, and then continue without issue. This allows an organization to be more adaptable and responsive to unstable or unforeseen situations.

Efficiency

The integration of business processes from start to finish means that those processes can be closely monitored, and delays can be kept to a minimum. Process owners can be notified as to the status of the process, so bottlenecks can be avoided. BPM also enables automation and optimization of processes, which means redundant tasks and the possibility of human error can be eliminated.

Compliance

For all businesses, there are government and industry regulations that need to be followed. Failing to do this can result in considerable fines and penalties. BPM practices can help organizations keep up with their regulations and standards. This is achieved by informing the appropriate employees and correctly documenting procedures for meeting the requirements of compliance.

Cost Reduction

In a 2018 survey, half of the organizations gave cost reduction as the main reason for BPM adoption. Processes can be mapped in terms of costs, duration, resources, and frequency, after which it is easier to identify where costs can be reduced. BPM solutions can also eradicate system congestion, and lead times for product sales can be reduced, which in turn leads to increased sales and revenues.

Employee Focus

BPM can help simplify administrative processes and remove repetitive and time-consuming tasks. This leaves employees free to focus on the core aspects of their roles, and in a better position to identify areas of potential growth.

Visibility

Process automation is able to keep organizations informed on business process functions and performance, without the need for additional methods of monitoring. This level of transparency leads to improved management and easier adjustment of structures and processes when outcomes are tracked.

Ongoing Development

An excellent benefit of BPM is that it enables improvements that are continuous (rather than kept in place) until they are reviewed. This means processes can be adjusted, added to and optimized, and are subject to continual change. There is always the potential for new developments that will lead to growth.

Recorded Results

BPM provides the opportunity to follow the outcomes of new processes that have been implemented. This could relate to the cost benefits or time savings, and these can be continually monitored. This reporting of outcomes can also be automated as another streamlined process.
Detractors of the BPM approach claim that it is a structured system that restricts innovation, and therefore is not suited to periods of rapid change. However, when carried out correctly, BPM allows businesses to maintain their place in the market while also developing in new areas.
A Guide to Business Process Management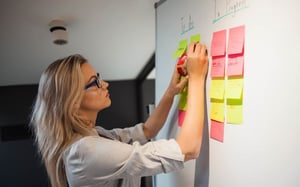 The practice of BPM follows the same life cycle of stages in rotation. This pattern is commonly recognized in the following stages:
Design: In this stage, all known processes are identified in what is referred to as business process mapping. This includes an analysis of workflows, operating procedures, alerts and notifications, service level agreements, and escalations. The new design builds upon existing processes, and it integrates humans and systems in different workflows.


Model: This stage takes the potential process and considers its performance in different scenarios. The theoretical design is modeled through a series of steps, with different variables accounted for, such as fluctuations in price. This is a hypothetical process that can be represented through linear flowcharts or business process diagrams.


Execute: The execution of BPM may be manual or automatic, or a combination of both. Business Process Automation (BPA) or digital transformation may involve the use of business process management suites, while RPA can operate at the presentation level. Businesses can develop their own software for the business process, and the process can be directly executed from the model. This software may use Business Process Modeling Notation (BPMN) to make it more understandable for human input.


Monitor: During this stage, individual business processes are tracked, and information is gathered on their performance. This information is analyzed to find the overall efficiency and effectiveness of the process. This includes the time and resources saved and cost-effectiveness. The requirements of Business Activity Monitoring (BAM) vary, and evaluation and analysis may be provided in real-time.


Optimize: By optimizing, organizations have the chance to use the information gathered in monitoring and put it back into the design process. Further improvements can be made after identifying potential areas of congestion or inefficiency and move on to the continued development of business value.
An important factor in the success of BPM is the way that business and IT can integrate to overcome challenges in every department. Companies then need to define those challenges and review every process in terms of its objectives. For each process, it is also necessary to identify:
Where it starts and finishes
The activities and functions needed for its completion
The teams and individuals involved
The flow of data at each stage
The most common areas of BPM application include human resources, employee or client onboarding, customer service, supply chain, and finance and purchasing.
What Are the Important BPM Tools?
Tools that can be integrated into BPM practices for the purposes of analysis include:
SIPOC (Suppliers, Inputs, Process, Outputs, Customers) charts, a technique for visually documenting processes.


RACI (Responsible, Accounted, Consulted, Informed) matrix, which lays out roles and responsibilities. This is also known as RAM (Responsibility Assignment Matrix) or LRC (Linear Responsibility Chart).


CTQ (Critical To Quality) trees, which clarify the design stage with a focus on the customer's perspective. CTQ trees are used in the Six Sigma methodology.
What are the Best BPM Resources?
There are a number of organizations for networking and governance within the BPM field. These include the Workflow Management Coalition (WfMC), the BPM Institute, and the Association of BPM Professionals (ABPMP). Additionally, the International Conference on Business Process Management takes place once a year. The ISO/IEC 15944 is an international standard that governs the best practices in BPM.
Business Process Management Can Be Hugely Beneficial
Developing the best strategy to take is case-specific, however, but can be aided by the assistance of expert IT consultancy. It should take into account both business and IT policies, as well as the objectives of each process. BPM needs to take a holistic approach that considers the bigger picture, so implementations are not disjointed and disorganized.
About Roy Castleman
Roy Castleman is the founder and managing director of EC-MSP Ltd., a London-based IT support organization focusing on small and medium-sized businesses. An experienced consultant in disaster recovery, he has accreditation with such companies as Microsoft, HP, and Cisco.