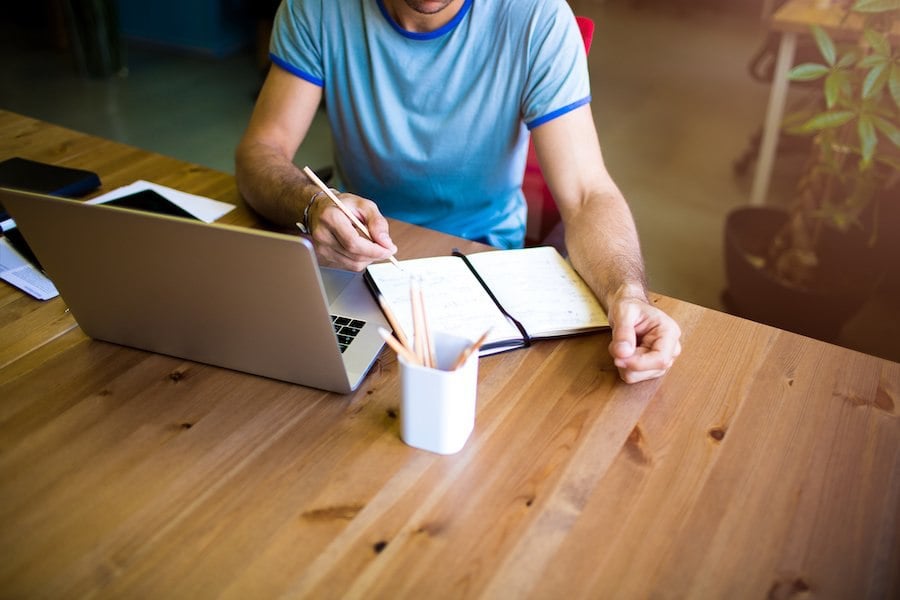 Subscribe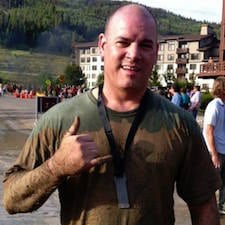 CIP Spotlight: Hemaben Patel Is a Business Enabler
Certified Information Professional (CIP)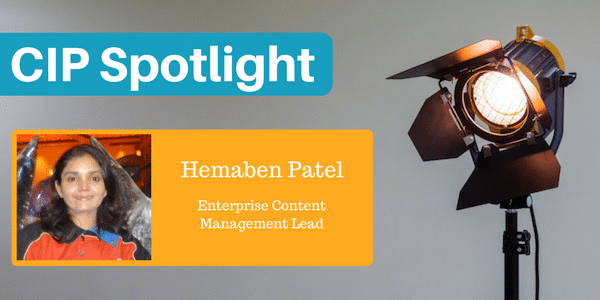 As part of our Certified Information Professional Spotlight series, I met with Hemaben Patel, Enterprise Content Management Lead for a large international airline. We talked about how she has positioned herself as a business enabler in her organization and how the CIP has made it easier for her to sell her projects to internal and external customers.
Jesse: Hi, Hema, thank you for speaking with me today. You work for a large international airline. There must be a tremendous amount of information being managed at a company like that. Tell me more about your role there.
Hemaben: As Enterprise Content Management Lead, my primary responsibility is supporting a corporate strategy for better management and control of our unstructured information.
My goal is to enable the business by finding more effective ways of working, which involves defining and promoting paperless initiatives across different business units and supporting a digital workplace.
---
---
Jesse: AIIM's research shows that business enablement has become a critical expectation senior management has for their records and content managers. It is great to hear you mention that. What are some of your day-to-day responsibilities?
Hemaben: Some of my duties are:
Working with customers to define a strategic Enterprise Content Management Roadmap
Discussing our long term vision with senior clients in the business
Conducting business process and ways-of-working analysis
Gathering and analyzing business requirements
Defining business & information architectures
Defining roll out strategies (including change management)
Setting up training plans for end-users
Jesse: How has becoming a Certified Information Professional helped you?
Hemaben: Having the CIP gives my customers and partners a certain level of confidence that whatever strategy or solution I propose is based on best practices and experience. It assures them that we will achieve their expected business value.
Jesse: What made you decide to become a CIP in the first place?
Hemaben: I first heard about AIIM's certification when I was doing online research to find formal education for Enterprise Content Management.
My current role as an Enterprise Content Management Lead has me working on a different project with different business areas, to help them manage their information properly, mitigate business risk, and achieve the right business value.
The CIP empowered me with proper knowledge, best practices, and tools to work on that corporate-level strategy and to implement the foundation of Enterprise Content Management.
Jesse: You really have positioned yourself as an expert in information management. What advice would you give someone just starting his or her career in this industry?
Hemaben: I would advise them to dive deeply into this exciting world, which is growing faster each year, as businesses are trying to have control more and more over their information.
I also strongly recommend to Information Management professionals at any level in their careers to become CIPs. The certification gives you the recognition to better sell your projects to internal and external customers.
Jesse: Thank you, Hema. Good luck with all of your upcoming ECM projects.