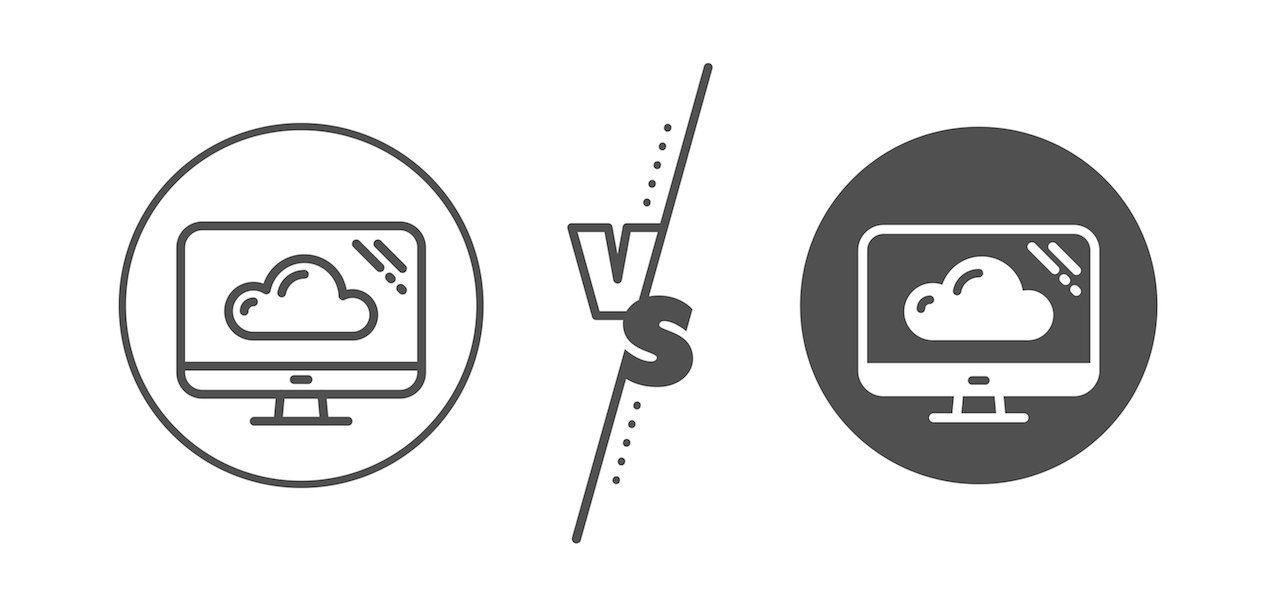 Subscribe
Cloud vs. On-Premises Document Solutions: What Does Your Company Need?
In today's digital era of information technology, a company needs to consider several factors to decide how to manage their data and documents online. A large share of companies have now adopted cloud-based infrastructure, but many still rely on the tried-and-true legacy of on-premises document management software programs. If you, too, are in a dilemma as to which solution is right for your business, stick around as here is a detailed comparison between cloud and on-premises document solutions.
On-premises vs. Cloud Solutions
We all have witnessed the immense popularity of cloud computing and how it has helped enterprises with seamless flexibility, along with saving time and money and improving scalability and agility.
However, before cloud solutions were in-trend, companies relied on on-premises solutions that were installed on their own servers and behind their firewalls. But, even with cloud solutions taking over, many companies stick to on-premises solutions for any number of reasons and might do so for upcoming years as well. However, IT-decision makes need to agree to leverage cloud and SaaS applications to attain their desired business objectives.
On-Premises Software
Whether a company prefers on-premises applications, or to take them to the cloud, the paramount concern is data security. But for many large enterprises with highly regulated IT infrastructure, the decision is pretty clear about housing their applications on-premises. The data located on the in-house servers is more accessible and under control of the company itself, which provides more peace of mind than cloud servers.
In the case of on-premises solutions, an enterprise needs to purchase a license or copy of the software to use it. When purchased, the software is licensed, and the entire software instance lies within the premises of the organization. This means that if there are issues with the software, the company may be able to address them with internal staff.
The biggest downside to an on-premises software solution is the costs associated with maintaining and managing them, which can run significantly higher than a cloud computing infrastructure. For an in-house, on-premises setup, you will need a bunch of attributes -- hardware, software, integration capabilities, licenses, and IT employees -- to run and manage it successfully. Therefore, a company needs to invest a lot of time, money, and resources to maintain its on-premises infrastructure, which can further upsurge if something goes wrong.
Cloud Computing
The significant difference between an on-premises and cloud-based solution is its location; a company hosts and manages everything in an on-premises environment, whereas, in a cloud environment, all the hosting and maintenance requirements are taken care of by a third-party provider. In this solution, companies can pay as per their needs and usage. Also, they can upgrade or downgrade their plans as per their scalability and business growth.
A cloud server makes use of virtual technology for hosting a company's documents, applications, and data. No capital expenses are associated, data is backed up regularly by the cloud service provider, and the company needs to pay only for the resources it uses. If an enterprise is contemplating massive expansion on the global level, the cloud can help connect it with partners, businesses, and customers across the globe with minimal efforts.
---
---
In addition, cloud computing offers instant provisioning as everything is configured beforehand. Therefore, if a company needs to integrate new software into its environment, it can come into effect as soon as it gets integrated. Since provisioning is instant, there is no time spent in installation and configuration, and users can get immediate access to the application.
Key Differences Between Cloud and On-Premises Solutions
Previously, we discussed a brief overview of both cloud and on-premises environments and with their set of benefits and drawbacks. Now, let's dive into detailed differences between the two to help you choose the best solution for your business.
Deployment

On-Premises: Resources are deployed within an enterprise's IT infrastructure (in-house) in an on-premises environment. In this case, the company is responsible for maintaining and managing the solution and the processes associated with it.
Cloud: Cloud computing is available in several types, including public cloud, private cloud, and a hybrid cloud. The most prevalent is a public cloud, in which a service provider hosts the resources on its premises, but they can be accessed by companies from anywhere at any given time.

Cost

On-Premises: The cost of an on-premises solution can be much higher as the enterprise is responsible for deploying the software and manage all the associated costs, including server hardware, space, and power consumption. On-premises solutions are generally treated as an acquisition and capital expense.
Cloud: In a cloud computing model, the enterprise needs to pay only for the resources it uses. There are no upkeep or maintenance costs, and the price is based on the space and resources consumed. This doesn't necessarily mean that cloud is cheaper, as some service providers build those costs into their fees. But it does mean that cloud services are paid for as operational costs rather than capital costs; and a lower initial price may make it easier to get approval.

Control

On-Premises: Here is where on-premises solutions excel: companies with an on-premises environment have full control of their data and what happens to it. Companies with high-security requirements prefer sticking to on-premises solutions and hesitate to leap into the cloud for the following reasons.
Cloud: In the cloud, a company agrees to share all of its data with a third-party service provider. Therefore, the privacy of the data is straightaway at stake. Moreover, encryption keys and data reside with the service provider; thus, if there is data loss or downtime, you will not be able to access your own data, nor will your employees or users.

Security

On-Premises: Companies or organizations that have sensitive information, such as financial or banking industries and government organizations need to have high levels of security and privacy. While there are cloud services that can meet these requirements, in many organizations there is a perception that only on-premises environments are truly secure. In other words this is as much a cultural and perception issue as it is an information security issue.
Cloud: Cloud service providers also promise the highest levels of security, but it still remains the primary barrier to cloud deployment by an enterprise. Many publicized cloud breaches have been reported, which have concerned the IT departments across the globe. The security threats with cloud range from the violation of personal information of employees such as login credentials to the loss of more sensitive intellectual property.

Compliance

On-Premises: Irrespective of the industry and sector, most companies operate under some kind of regulatory control. Companies that lie under such regulations may prefer on-premises solutions as it helps them know where their data is round the clock.
Cloud: Companies that use cloud solutions should review their service providers' security model and ensure they are compliant with all the industry-specific regulations. A cloud provider should provide the highest standards of security for customers, employees, and partner data.
Wrapping It Up: What to Choose?
By this time, you must have made a decision: on-premises if security is your priority and cloud if you are looking for cost-effectiveness and scalability. While the debate between whether to choose on-premises or cloud solution is real, you can pick a mix of both the worlds - a hybrid cloud solution - which includes features of both cloud and on-premises models. It is a blend of public cloud, private cloud, and an effective WAN connectivity between the two environments.
Guest Post from Himanshu Singh of SoftwareSuggest.com.