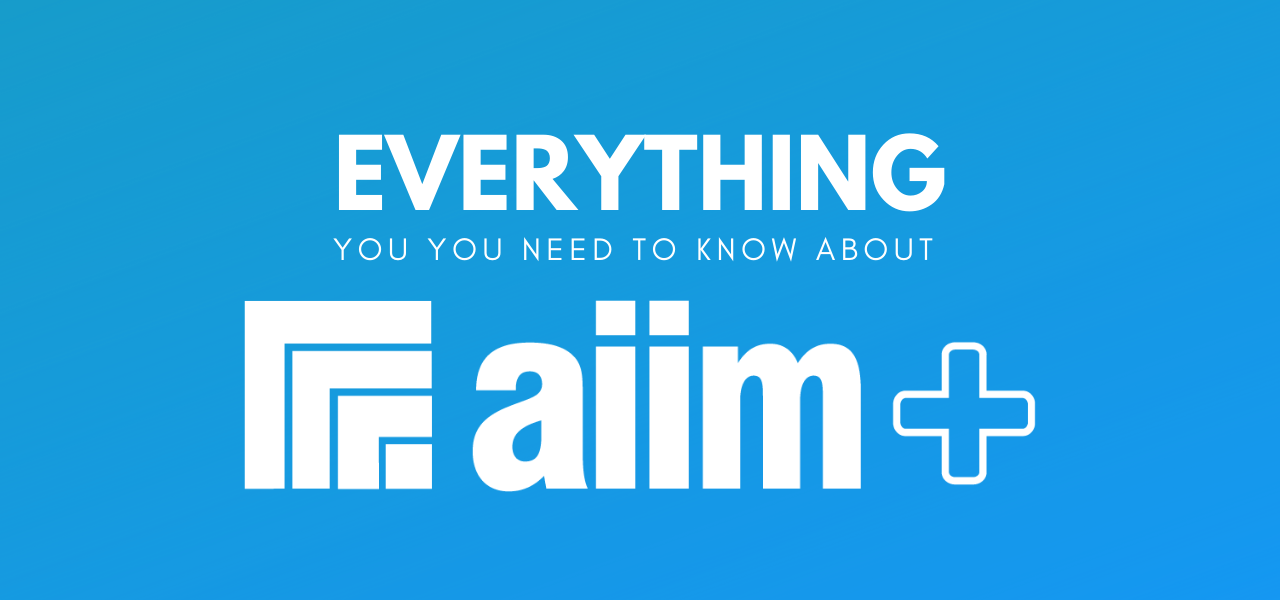 Subscribe
Everything You Need to Know About AIIM+
I'll save you from having to read another contrived word about how difficult the last year was. And it was, without a doubt, difficult. Instead, I want to focus on one of my favorite positives to come out of the pandemic – the "Covid Hobby" phenomenon.
Many of us used our newfound downtime to take on new challenges and adopt new skills. Bicycle shops had waiting lists a mile long, baseball cards were sold out at stores everywhere, and the language-learning app Duolingo saw a 101% increase in new users in March of 2020 alone.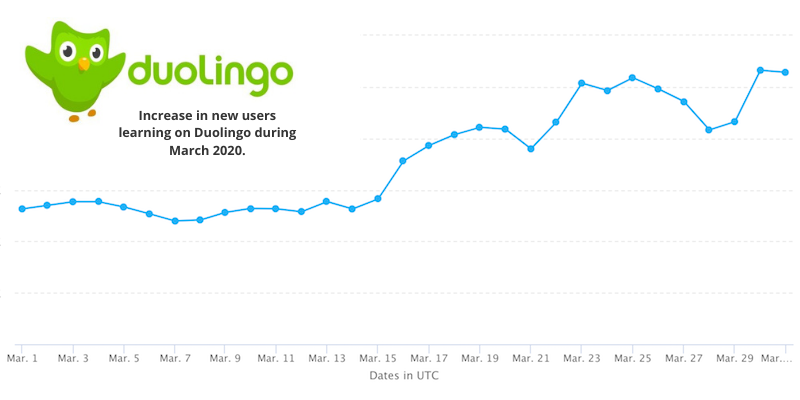 At AIIM, we wanted to use the slowdown wisely and took on a Covid Hobby of our own. It all started when we took a long, hard look at what we were doing and asked ourselves some uncomfortable questions. "Are the benefits you get as a Professional Member the best we can do?" "Do our training courses offer the most practical and relevant educational experience possible?" The answer to both questions was an embarrassed "No."
And so, we set out to ask our members what was missing from their experiences with AIIM. What did they really want and need from us? The overwhelming response was more practical, how-to-oriented training and more opportunities to connect with other information professionals.
We immediately got to work to solve this for you. The result is something we are calling AIIM+.
Here's a quick overview of the common AIIM+ questions answered in this post.
---
---
What is AIIM+?
On October 5, 2021, AIIM plans to launch AIIM+, which will allow you to enjoy all of our online training courses and members-only events and engagements through a monthly (or annual) subscription.
Best-in-Class Education, Available Anywhere, Anytime
AIIM+ offers information professionals at all levels of experience a robust collection of original educational content.
If you've taken AIIM training in the past, you're in for an entirely new experience. Each training course will be designed to focus on practical "how-to" content in a modern format that's easy to consume. Additionally, you'll be able to earn certificates of completion to share on your resume and LinkedIn. Dozens of new courses will be available at launch, including:
How to Automate the Retention and Disposition of Information Throughout Its Lifecycle
How to Conduct a Fileshare Cleanup Initiative
How to Develop a Change Management Strategy
How to Develop a Data Privacy Strategy
How to Develop a Digital Preservation Strategy
How to Develop a Migration Strategy
How to Develop a Multi-Channel Capture Strategy
How to Develop a Strategy for Capturing and Maintaining Metadata
How to Digitize Paper Documents
How to Improve Privacy and Data Protection Through Information Management
How to Leverage Robotic Process Automation Tools to Improve Business Efficiency
And so many more!
New courses will be added every month. Your subscription unlocks the entire course catalog.
A Buzzing Community of 3,000+ Peers
AIIM+ goes beyond skills development to foster deep personal and professional connections. Through online forums, workshops, and meetups, you will join a thriving community of peers that's eager to share feedback, offer support, and celebrate your wins. Develop your professional network with a year-round calendar of events and activities, including:
Webinars
Ask Me Anything Sessions
Virtual Matchmaking Lunches
Collaborative Forums on Important Topics
Finally, the freedom and flexibility to experience anything and everything AIIM has to offer for as long as you need it.
How Much Does AIIM+ Cost? Plans and Pricing
AIIM+ will consist of two tiers of membership. The standard plan is available for $160 per year (or $16 per month) and focuses on events, community, and networking. The Pro plan includes everything you get with the standard plan, plus on-demand access to our expansive and growing library of practical, how-to-oriented training courses. The Pro plan is available for $490 per year (or $49 per month).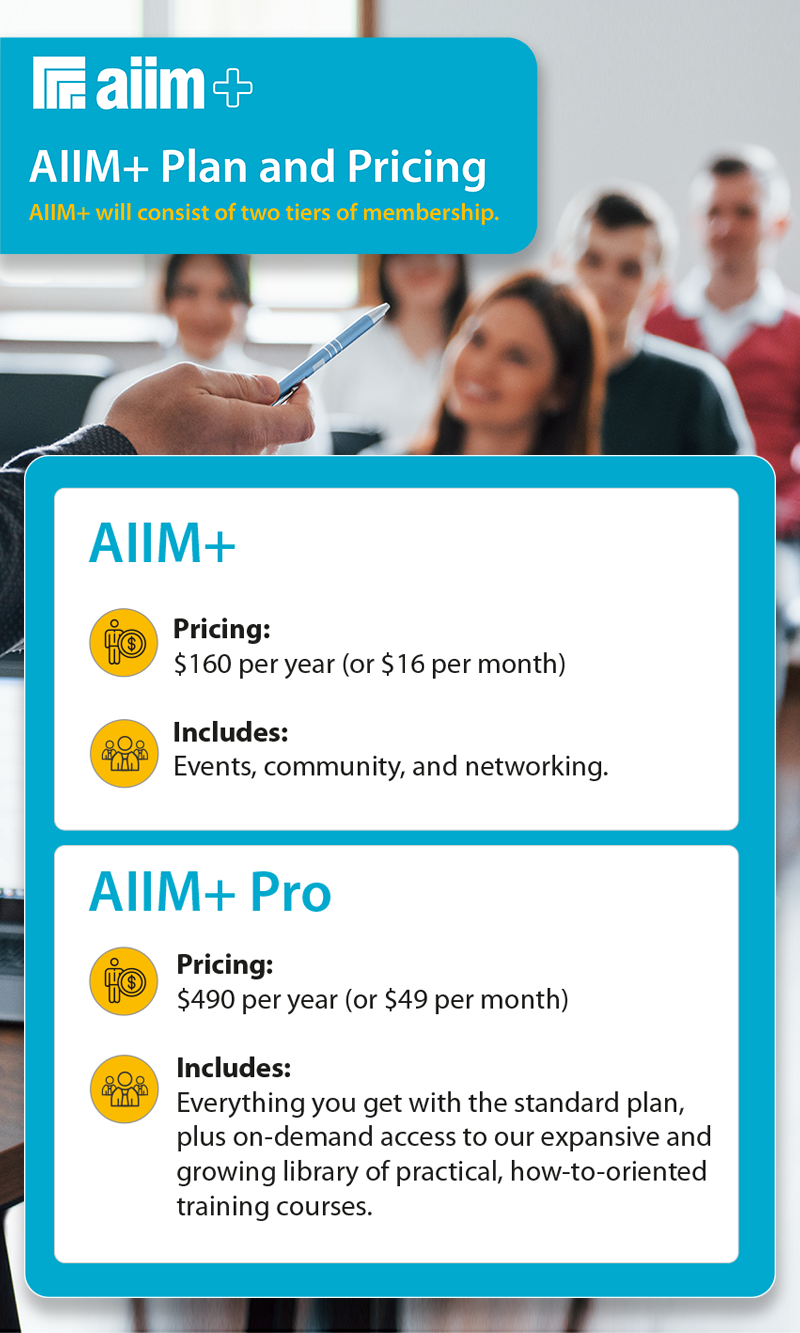 AIIM+ vs. Professional Membership: What's the Difference?
When we launch AIIM+ on October 5th, every Professional Member will be automatically enrolled in the standard AIIM+ plan, and Professional Membership will cease to exist. All of the benefits that you've enjoyed as a Professional Member will remain, and we're adding a whole bunch more - more events, more ways to meet and connect with other members, more ways to get your most pressing information management questions answered! It's as though the Professional Membership that you love has spent the last year pumping iron and getting jacked.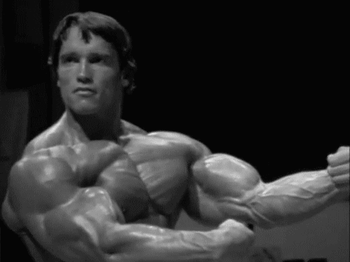 The biggest difference between Professional Membership and AIIM+ is the addition of a second tier; the AIIM+ Pro plan, which will grant you on-demand access to all of AIIM's training. Every course has been completely redesigned to ensure the content is relevant and the delivery method is sleek and modern. We hope the new subscription model will make our courses more accessible to the information professionals who struggle to get budget approval.
Another critical difference is that you will be able to pay for each tier of AIIM+ on a monthly basis as well as an annual one. With Professional Membership, it used to be that you could only pay annually.
Won't You Join Us?