Subscribe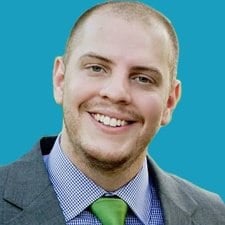 How Much Does it Cost to Become a Certified Information Professional?
Certified Information Professional (CIP)
Do you want to earn your seat at the table for your organization's important strategic discussions? Maybe you're going for that next promotion and looking to round out your skillset. You might even just want to prove to yourself that you have what it takes to be among the industry's elite. There's a multitude of reasons why you may be interested in the Certified Information Professional certification.
No matter the reason, one of the many questions you may have on your mind is how much it costs to get certified. With in-person vs. online testing, an array of options to prepare, and special discounts and free materials for AIIM+ members, it can easily become confusing.
At AIIM, we've helped thousands of people get CIP certified. Our goal with this article is to walk you through the costs of this exam so that you can make an informed decision on which is the right path for you.
How to Determine If You're Ready to take the CIP
Are you ready for the CIP exam now? Which test domains are you strongest in? Which domains do you need the most improvement in?
Did you answer these questions with a resounding "…umm…" Of course you did, because in a way, those were trick questions. How are you supposed to measure your readiness for a test that you've likely never seen before?
That's where the CIP Practice Exam comes in. This 100-question exam is available for free to anyone interested in taking it. We recommend that no matter which path you take to earn your CIP, that you start here. Taking this practice exam will help you answer the important questions above and determine which path to certification is right for you.
The key is to select the appropriate path based on the FIRST time you take the practice exam. It's the same 100 questions, so if you take it 15(!) times, your practice exam scores *will* go up. Our experience has been that in the absence of any other preparation, the first time candidates take the practice exam, their scores are really close to what they get on the actual exam.
How to Develop Your Path to the CIP
Once you've determined your level of readiness through the CIP Practice Exam, it's time to choose your path to certification. Below, we've outlined some of the different paths you can take towards earning your CIP, the costs associated, and some other considerations.
CIP Path 1: "I scored well on the practice exam; I'm ready to take the test!"
This is the most direct path to certification, but also the most challenging. The CIP exam was designed to demonstrate the expertise and experience one might acquire over a long career in the Intelligent Information Management Industry. For this group, they might be able to pass the exam with little to no preparation.
Cost Breakdown: The exam fee is $385 USD. (Note: AIIM+ members enjoy a discounted fee of just $349 USD)
Considerations: The proctored exam is available online and at testing locations around the world. In order to receive the CIP designation, candidates must earn a score of 60%.
CIP Path 2: "I did well on the practice exam, but I still need a little help."
This path is great for anyone who did well on the practice exam, but would still like some additional information to help them study and become more confident in their knowledge. This path includes AIIM's CIP Study Guide, which will teach you about the foundations of Intelligent Information Management by exploring the five domains covered on the CIP exam.
Cost Breakdown

The CIP Study Guide fee is $60 (Note: AIIM+ members can access the study guide for FREE)
The exam fee is $385 USD (Note: AIIM+ members enjoy a discounted fee of just $349 USD)

Considerations: For those interested in this path, we recommend checking out AIIM+. As a member, you will get the study guide for free and enjoy a $36 discount on the exam itself — a total savings of $96. Plus, your $160 membership includes a ton of other benefits.
CIP Path 3: "I did horrible on the practice exam, I hate tests, and I need help!"
For those that need the most help, this is the best option. Join AIIM+ Pro to get on-demand access to AIIM's entire training course library. These training courses cover the entire body of knowledge (all five domains) that makes up the CIP exam in great detail.
For those nervous about taking the exam or who did poorly on the practice exam, this path is the perfect way to become more confident and prepare for the exam.
Cost Breakdown

An AIIM+ Pro subscription costs $490 per year (or $49 per month).
The exam fee is $385 USD (Note: AIIM+ members enjoy a discounted fee of just $349 USD)
Another Way to Earn your CIP:


The AIIM Conference
Take the CIP Pre-Conference Session at The AIIM Conference. This interactive workshop will not only give you that extra help to prepare for your exam, but it will also give you practical tips you can bring back to your organization for implementation success. Day 1 will walk you through the training course; day 2, you will take the CIP exam. Then, enjoy the full conference experience.
Cost Breakdown: The CIP Pre-Conference Training course price is $699 plus the price of your conference pass.
Becoming a CIP
Which path is best for you? Again, we recommend that you start your path with the FREE 100-question CIP Practice Exam to assess your personal readiness. Then, give the options outlined in this post another look and see which path makes the most sense for you.
From one CIP to a future CIP - Whatever path you choose, good luck!