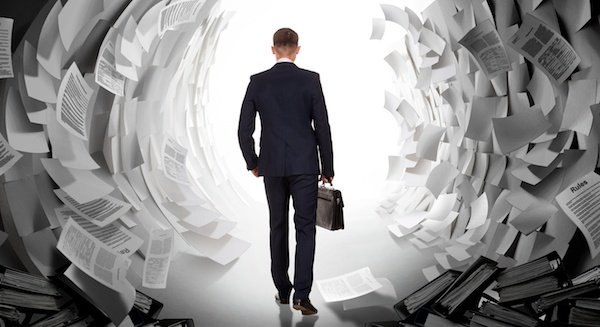 Subscribe
Modern Records Management
Electronic Records Management (ERM)
In a digitally transforming business environment, neither Records Management nor Information Governance is at the top of your executives' list of priorities. Instead, business leaders are making time -- and making way -- for tools and techniques that execute processes nimbly and on-demand for improved customer experience and competitive edge.
The file cabinet metaphor doesn't work in the digital world, and the traditional approaches to identifying, appraising, and scheduling records and information, including electronic records, don't work on big data. Extracting insight from this exploding volume of information requires individuals who can prepare it for machine learning and deep learning.
By converting everything to digital form, organizations can apply auto-classification technologies to dispose of information without business value, allowing people to focus on mission, not on managing their information and records for retention. And, managing data at this massive scale increases the need for metadata management. It's the key to moving from a "store everything" mindset to a "put it to work" mindset.
Where does all this leave the records management professional? Where are the proof points for records management as a business enabler?
You may not think so, but Records Managers can play a vital role in this business transformation -- if they change their approach and mindsets to connect to the bigger world of data and content. While the value is in content in motion, the granularity of the content and the elements of control are still important to the process. Records professionals certainly lend perspective to that!
I've spoken with a few forward-thinking records pros who contend that the industry would have been better served by striving to modernize records management than by trying to convince people they need information governance.