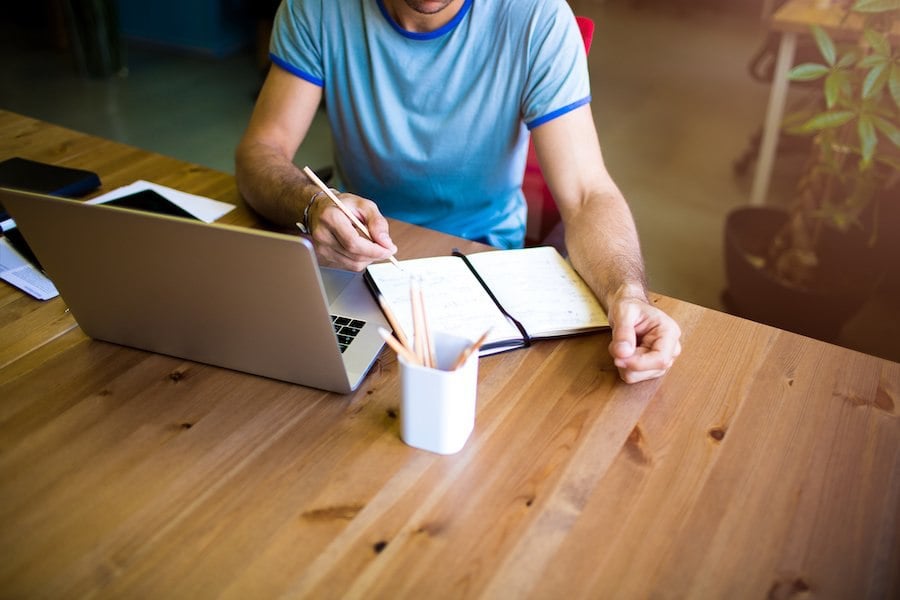 Subscribe
8 Things to Consider When Starting a Web Content Management Project
Enterprise Content Management (ECM)
What is the core purpose or objective of your new Web presence?

A new website can be all things to all people, so the first consideration when embarking on a project of this nature is to ask, what do you want to gain from your new website? This should influence your search for the Web Content Management solution of choice.

For instance, if you are an online retailer, then using a WCM with a proven track record of this is vital. Do you need to integrate with 3rd party systems (ordering/billing/tracking) as part of that? Alternatively, if you are a public body or media agency, you could be delivering 1000s of pages of rapidly changing content with tight approval processes. Again, choosing a partner with a proven pedigree in delivering this scale is vital.

Either way, you will need to consider how your site will fit into your Integrated Marketing Communications plan. Your campaigns should have objectives that your online activity will support. Your website needs to tie into your offline activity as well as your other online activity. Offline, make sure your messages, look and feel, and media are all consistent. Online, drive traffic to your site with clever PR (use of blogs and forums), online ads and PPC, plus targeted email campaigns.

Carefully consider license options.

There are a wide variety of license choices available in the WCM market for the prospective buyer. Among the options available: 1) an Open Source (OS) solution, 2) a Commercial off the shelf (COTS) system, 3) a SaaS (Software as a Service) solution, and 4) a traditional license model.

Open Source has its place, but it should always have a relevant and active user community to be a viable option for your organization. The COTS market has seen some significant consolidation over the last few years, and this, in turn, is starting to bear its unpleasant side effects as companies look to rationalize their development platforms. While you can never know when or if your partner of choice will ever be subsumed, always look to seek a vendor who has a clear understanding of your market and a defined business strategy for the future. Certainly, SaaS has some significant initial benefits to license in terms of the initial outlay, cost justification, and provision of a business case.

A key question to ask: Will this platform support your long-term aims and strategies if they eventually include integration and diversification? In considering a traditional license model, ask yourself these questions: 1) Does the license provide sufficient scope for growth? 2) Is it based per seat or per server? 3) Does it provide the capability of subsites that have the same level of functionality as the primary license? 4) What, if any, are the limitations in terms of numbers?

Carefully examine in-house skills and development.

Fundamental to your decision on license option, an organization will need to consider where skillsets lie for the development of your new WCMS.

If it's in-house, do you have the skillsets already, are they up to date, and are they up to the job at hand? Alternatively, if you are looking for an external partner or development house to support you, consider these questions: what is their long term strategy, what is yours, and do they match?

Integration – what do you need the Web Content Management system to integrate with?

It seems obvious, but it's always important to consider what legacy systems - such as EDRMS, CRM, and ERP systems – do you want to integrate with? You would do as well to qualify and match vendors with proven integration case studies to your own in-house systems as part of your initial evaluation process.

All too often, it is after the contracts are signed that integration projects are raised, which can prove to be a very expensive afterthought. If that integration is in place, does it fulfill your requirements, and more importantly, is it included?

Carefully consider your hosting requirements.

There are two basic ways to host; DIY (Do It Yourself) or professionally.

If you host yourself, you could be setting yourself up for a fall. Don't do it. It is too difficult, and the ramifications can be very costly. Professionals, on the other hand, will look after everything for you. Hardware, software, security, and monitoring – all delivered to a defined SLA (Service Level Agreement).

When choosing a partner for hosting, check that they are familiar with hosting your type of installation. Ideally, ask your WCM vendor for recommendations (and a discount). Some WCM vendors will host your site too. This is far and away the safest option and will save you hours when trying to fix bugs as there will be no passing the buck between agencies.

Carefully consider design, web 2.0 factors, and user personas.

When it comes to developing the look and feel of your website, you need to develop a creative brief. The design brief should contain a range of information, including project background, audience or user personas, and style requirements imposed by your brand or corporate identity. Your design agency will be able to guide you on this.

Start by gaining an understanding of your audience. This comes from data you have collected from online registrations and surveys, plus the knowledge you already have about your target markets and their buying habits. For each target group, develop user personas. These help give you a realistic picture of who your website is for. Typically, you only need four to six personas.

Next, define how each user type will engage with you depending on what they are looking for and how. If it is a simple transactional service, such as registering for a free service, you will have to work hard to keep them onsite with your key messages in front of them. If they are coming to you for recreation or detailed research, it will be easier to engage them. The former group may require a more creative use of Web 2.0 to generate user-generated content.

Selecting a Web Content Management partner.

Large projects can be bid out to your specifications. Make sure you set the criteria that are important to the web team and contributors before you start the process. These might be ease of use, technology platform, or proven integration with 3rd party systems. You will obviously need to set a budget and be ready to attribute this to different elements; license, design, build, content migration, support, and hosting.

How will you measure success?

Set objectives in advance so you can measure success. Typical metrics might include: 1) number of unique visitors, 2) number of users who register or buy, 3) how long they stay on your site, 4) how much they interact with it (adding content), and 5) how many users came from certain ad campaigns.

In order to measure these, there are free and paid for web analytics packages on offer (if they don't come with your WCM). Google Analytics leads the free ones. You just need a Gmail account to get going, and then you have to copy and paste some code into your site. This will give you all the usual visitor numbers, referrals, and search terms, plus integrates well with Google Adwords. If you are running a larger retail site, then user journeys will be at the heart of your analytics. You might require a more feature-rich package to enable you to follow users around and to discover where and why they drop off and do not complete every transaction and contain variant testing.