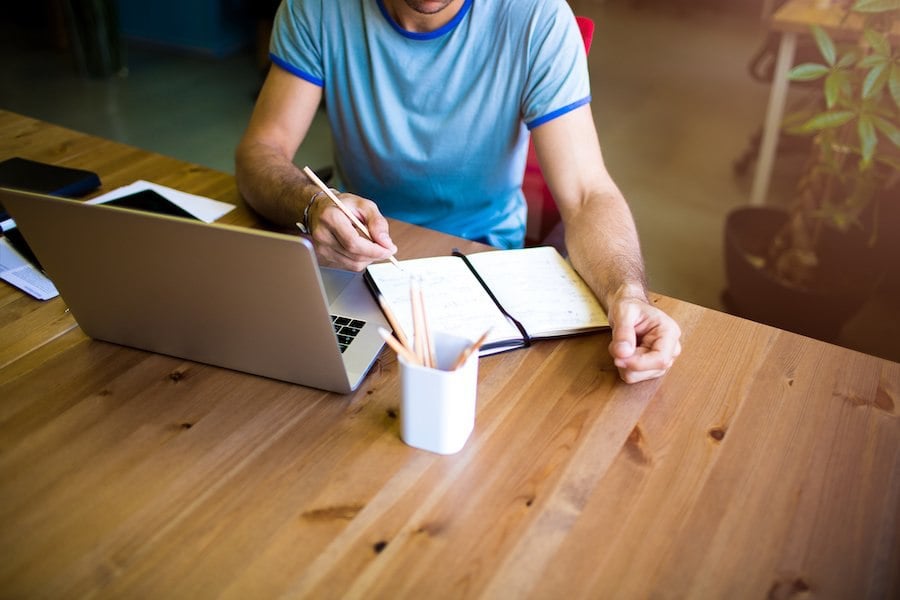 Subscribe
8 Reasons Why 2011 Will Be the Year of CMIS
Enterprise Content Management (ECM)
In December 2009, I published an article explaining the eight reasons why CMIS will transform the ECM industry. In May 2010, the initial version of the CMIS standard was released by OASIS. In the last few months I have been asked by several people of what my opinion is now, looking back at my thought-provoking predictions that I made in this article one year previously. So it's time for me to reflect on these statements and to state 8 reasons why 2011 will be the year of CMIS:
1. CMIS is the SQL for Content Management
I'm still convinced that CMIS will have a similar effect on the ECM market in the same way SQL did on the database market 30 years ago. Some people criticize that up until today, SQL hasn't been a perfect standard and that it is still quite tricky to build portable SQL applications. That's true, but the standardization of SQL was good enough to ensure a healthy business for thousands of ISVs dealing with structured data in the application space. So in light of this, I don't expect CMIS to be 100% perfect as a standard, but even as an 80% standard, it would suffice in creating a huge impact for all ISVs having to deal with large amounts of unstructured data.
2. CMIS is not just another standard
One year ago, there were some questions raised regarding the adoption of CMIS in the standard products of several of the larger vendors. Some critics noted that the software giants would not be readily committed to a standard that would allow their products to become more interchangeable. I agree that the large vendors have no appeal for a CMIS-backend standard that will give their customers greater freedom and independence away from their proprietary systems. However, the big guys have to accept (and they do) that the point of no return has passed with the release of CMIS V1.0. After six months since the release of the initial version of this standard, we now see that most of the market leaders such as IBM, Microsoft, Open Text and Alfresco, have already released their CMIS-compliant products on the market. None of them are promoting their efforts particularly well, and at least one software-giant made a bad job of its first attempt of implementing CMIS, but that's another story…
3. CMIS is already well accepted by the customers
One year ago, a survey was conducted among a group of AIIM-members, in which only 15% of them acknowledged that CMIS would be an important step for them in the future. Twelve months later, in a recent survey made by Generis, 77% of the participants said that they were very much aware of CMIS, and 42% of the participants acknowledged that this standard would be a key factor of their ECM projects in 2011. Although this poll is probably not a representative survey, these figures are very promising, and I'm very optimistic that the adoption of CMIS will grow rapidly within the next year.
4. No more lock-in to one ECM-vendor thanks to CMIS
During 2010 I had many discussions with customers who were very upset with their proprietary ECM-infrastructure vendors. Almost every customer aspires to the vision of CMIS, helping to separate business applications from their ECM-infrastructure. Just one year ago, this was merely a vision, but today we are already seeing early adoption of CMIS from our own customer base with all the signs of continuing in this direction. A few weeks ago, we signed a significant contract with an insurance customer. They were looking to replace their mission-critical ECM-infrastructure from a proprietary system developed by a leading vendor and decided on an open-source alternative based on the CMIS standard. I expect that we'll see many similar projects from 2011 onwards, especially when the first success-stories of larger CMIS-implementations start hitting the street, which will probably occur towards the second half of 2011.
5. With CMIS, the ECM infrastructure will become a commodity
It's now well accepted in the marketplace that the core functionality of an ECM-infrastructure is a commodity and that ECM vendors cannot differentiate themselves any further on the backend of the business. That's probably the most important reason why the large vendors will lose even more market share, while competing against CMIS-based open source alternatives, such as Alfresco in 2011.
6. CMIS-based applications will become the differentiator
2010 was the year when the large ECM-infrastructure vendors added CMIS compatibility to their ECM platforms. During 2011, we will see a significant number of customers who will update their ECM-platforms with a new release so that for the very first time, there will be a customer base ready for CMIS-applications.
I expect that in 2011, we'll see new offerings in the marketplace promoting CMIS-based business applications and ECM application frameworks ready to run on different ECM-platforms. Already today, there are first offerings available by early adopters in this evolving market like Generis with their Cara product and WeWebU with the OpenWorkdesk suite of applications available as open-source. I think this is just the beginning of a growing market, which will attract new ISVs during the next year. However, don't expect too much: I think we'll see some nice successes from the pioneers in 2011, but it will take until 2012 before we would see any significant revenues generated out of a CMIS-based application business.
7. CMIS will help to create a 360° view of your customer
During 2010, I changed my mind regarding the need for federating different repositories with CMIS. Many customers want to federate exactly two repositories, and that works fine, but I don't see a large demand for a CMIS-based standard software federating many different repositories at once. So I agree 100% with Craig Rhinehart from IBM that 2011 will be the year when "Intergalactic Content Federation Is Exposed As A Myth." I think that even with CMIS, it is quite simply impractical trying to use content federation for every conceivable use case. Customers don't want to spend all their dollars on maintenance costs, and so they will be looking more closely at consolidating their ECM infrastructure, instead of federating everything together.
8. CMIS 1.0 is just the beginning
The critics of the current CMIS 1.0 were correct to say that this first version of the new standard is the lowest common denominator. Many proprietary API's offer much more functionality than available with CMIS today, and sometimes it's a little bit tricky to work around the limitations of CMIS to support different repositories with one CMIS-based business application. But nevertheless, ISVs are used to dealing with such limitations of open standards. CMIS V1.0 is a huge step in the right direction, and already a lot of use cases can be accomplished. The CMIS TC at OASIS has already decided to work in 2011 on the next versions of CMIS. In my opinion, there will be enough pressure from customers, analysts, and ISVs to push the larger vendors further towards CMIS V2.0, even if they decide not to promote this development to the open market. I expect that in 2011, we'll see that even vendors with no presence in the CMIS TC, such as Hyland and Autonomy, will probably need to rethink their product strategy to incorporate support for CMIS in the future.
The point of no return has passed and I'm looking forward for a review of this article in December 2011.