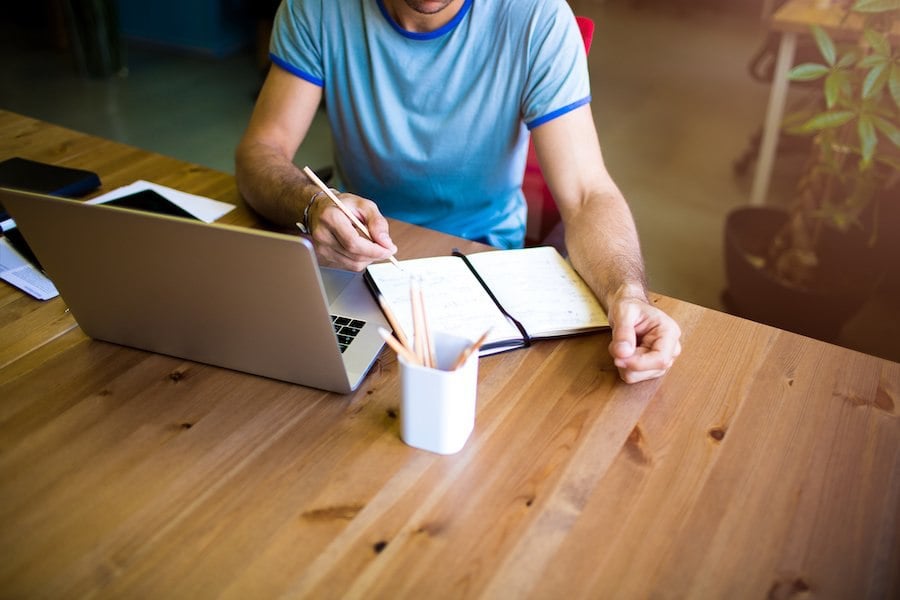 Subscribe
5 Myths about ECM ROI
Enterprise Content Management (ECM)
Myth # 1 – We won't save that much time or money if we cut paper out of our business processes.
Reality: Time is money! Organizations that effectively use their workforce, technology, and innovation can improve customer service, decision making, and quality of goods and service. Leveraging an ECM solution can drastically cut the time it takes to get work done, freeing employees to focus on more important, revenue-generating, or core organizational activities.
In addition, hundreds of filing cabinets and offsite document storage make finding a specific document more difficult than it should be. White Memorial Medical Center in Los Angeles is saving approximately $100,000 in offsite document storage costs per year with an ECM solution. The cost of transferring paper files to and from the storage facility, and of moving hard copy charts throughout the hospital, has been reduced by nearly $20,000 per year.
Myth #2 – The ROI for ECM systems is mostly about reducing paper consumption.
Reality: Many ECM implementations get their initial ROI from paper reduction. But, ongoing savings related to automating processes, resulting in reduced labor costs, and improved efficiency and customer service, lead to far greater returns.
Insurance administrator, OwnerGUARD, stores, and shares claim electronically, significantly reducing paper use. But more importantly, it has cut turnaround times by 47 percent to provide quicker customer services, increased satisfaction rates, and savings of more than $8,000 monthly on printing and toner costs.
Myth # 3 – Total ROI for an ECM implementation can be identified upfront and accounted for in advance.
Reality: ROI for an ECM application can be partially identified before the system is implemented. However, ECM is a tool that enables ongoing process improvements, and once successfully adopted, breeds further expansion throughout an organization, with numerous new opportunities for ROI that couldn't have been identified at the beginning. The total ROI for ECM over a one-to-five year period is usually substantially higher than initially planned.
Tulane University's ECM solution delivered initial cost savings of $80,000 in its Accounts Payable department. After Hurricane Katrina, the ECM system was expanded for additional functionality. For example, by managing disaster recovery documentation, Tulane was able to help guarantee timely FEMA payments. The University is also building on its ECM system to add electronic forms that make form processing an intelligent, easy workflow rather than a bottleneck.
Myth # 4 – My office multifunction printer (MFP) is only good for copying and printing documents.
Reality: Transform MFPs into a cornerstone of business processes. MFPs can be a costly investment for any business, but by better using this office technology, you can get your money's worth. MFPs automate office activities, such as invoice handling, by scanning documents directly to an ECM workflow that routes the document to specific departments or colleagues.
The Love to Swim and Tumble School in San Antonio, Texas, electronically organizes and processes student payment and registration forms, safety waivers, and contact sheets using an ECM solution. The school has replaced the need to store thousands of printed pages by using their MFP to scan documents to an ECM workflow, saving time on the registration process and thousands of dollars in materials and labor.
Myth # 5 – Our document process is already meeting compliance regulations, why change?
Reality: In regulated industries, staying compliant is a cost of doing business even if it can't be directly measured. ECM solutions that help meet this requirement through features like permissions, digital signatures, and auditable workflows make annual audits easier and help companies avoid the risk of potential fines.
The Copernicus Group Independent Review Board (CGIRB) is using an ECM solution to share and store critical biomedical research documents for the Food and Drug Administration. The review board stays compliant while gaining further efficiency and control from their ECM solution that generates a complete audit trail of edits made to each document, including when and by whom. It also offers e-signature capabilities that comply with the pharmaceutical industry regulation FDA 21 CFR Part 11 and eliminates the need for written signatures.
Conclusion
As you can see, there are many myths about calculating the expected ROI of implementing an ECM solution. By taking a deeper look at where you're cutting costs, saving on supplies, and gaining back employee time - it's easy to determine if making a move to an ECM system is right for your business.