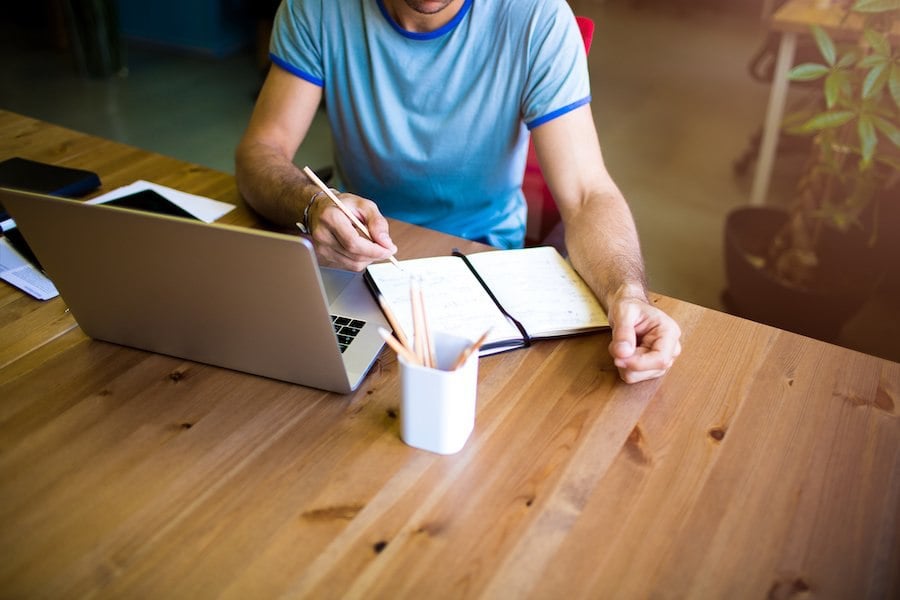 Subscribe
Some Thoughts on the AIIM CIP Program
Certified Information Professional (CIP)
As you may know, the AIIM Board of Directors recently reached the decision to combine our Masters and Certified Information Professional (CIP) programs. A few of our members contacted me about this, and I thought I would expand upon my reply to them and give everyone the backstory on why and how that decision was reached.
For the past 12 years, AIIM has produced deep-dive skills development programs in a variety of information management disciplines, with Enterprise Content Management as the overall body of knowledge -- Electronic Records Management, Business Process Management, Information Governance, SharePoint Governance, Taxonomy and Metadata, and other courses as subsets. For most of these courses, we offered Practitioner, Specialist, and Master level designations. As of this writing, there are 2,000 Masters, each of whom has successfully completed course work, an examination, and a peer-reviewed case study.
We launched our CIP program a few years later, with the objective of assembling a broad base of knowledge extending beyond the realm of information management. This body of knowledge was captured in a series of videos offering a high-level summary of dozens of topics. Individuals who felt they understood this body of knowledge were encouraged to take a proctored examination to demonstrate their understanding of these topics. As of this writing, there are 1,000 CIPs.
As these separate but parallel programs evolved, certain disconnects became apparent to us and our community:
There were overlaps and inconsistencies between the body of knowledge represented by the CIP and that represented by our deep-dive training program. Naturally, this was confusing to many, who struggled to understand which of the two paths to pursue.

A key challenge in our industry is that many members of our community are not members of a "profession" in a traditional sense, but business, IT, and IM people with a project-based business problem. We have had close to 30,000 training students, but only 1,000 CIPs.

The key value proposition for certification programs is their incorporation into job descriptions, job qualifications, and ultimately, professional advancement. Growing this flywheel of professional certification and personal advancement is challenging in any profession; getting hiring organizations in our industry to standardize around a very broad certification such as CIP has been doubly so. We have had far more success in building recognition and appreciation for the single discipline Masters certification as a "badge" than the CIP.

One can argue that not enough marketing muscle was put behind the CIP, and frankly, there is an element of truth to that. As a small 25-person organization, AIIM needed key suppliers and large user organizations to embrace the CIP, and that never happened.

While financials were not the driving force behind the CIP decision, at some point, even a non-profit has to make sound business decisions. Here are a few data points to consider:

The original CIP cost $191,583 to develop. Given the rapid pace of technology change, the knowledge base needs a reset, and we faced a decision about whether to reinvest yet another $150K+ or find an alternate path for the CIP.
Since the CIP was created in 2012, it has generated $271,964 in revenues. The net LOSS of the CIP to AIIM and to its members has been

($283,438)

.
During the same period, our training revenues, driven by the Practitioner, Specialist, and Master designations, grossed $6,387,455, or about 23x more, and a significant net profit that was reinvested back in other member programs.
Much as I personally love the CIP concept, the Board is right. It hasn't met the original projections for adoption by large vendors and users, and it's time to move on.

As we thought about how to best maximize the investment made by our members in both programs, we came to the conclusion that our best strategy moving forward was to focus on one program and focus on the program with the more rigorous qualifications and with broader buy-in by hiring organizations – and that is the Masters program.

By integrating the CIP into the Masters program, we gain more flexibility to add specific new courses and certifications as our industry evolves. The convergence of cloud, mobile, and consumerization is creating a perfect storm for information management. We need new best practices for dealing with these issues, and our efforts will be focused on filling this void. Our strategy moving forward will be to offer inexpensive, quick study courses to introduce topics to newcomers (very similar to the CIP videos), and deep-dive courses on key information management topics (with Specialist and Masters designations) for those who need to demonstrate their competency to current and potential employers.
We believe that having a unified network of 3000+ AIIM Masters will give us a much larger, critical mass of certified professionals, and allow us to focus on increasing the value of the credential in our industry. I hope that this helps to explain the iterative approach that the Board has taken. I realize and respect that this is a challenging issue for many.