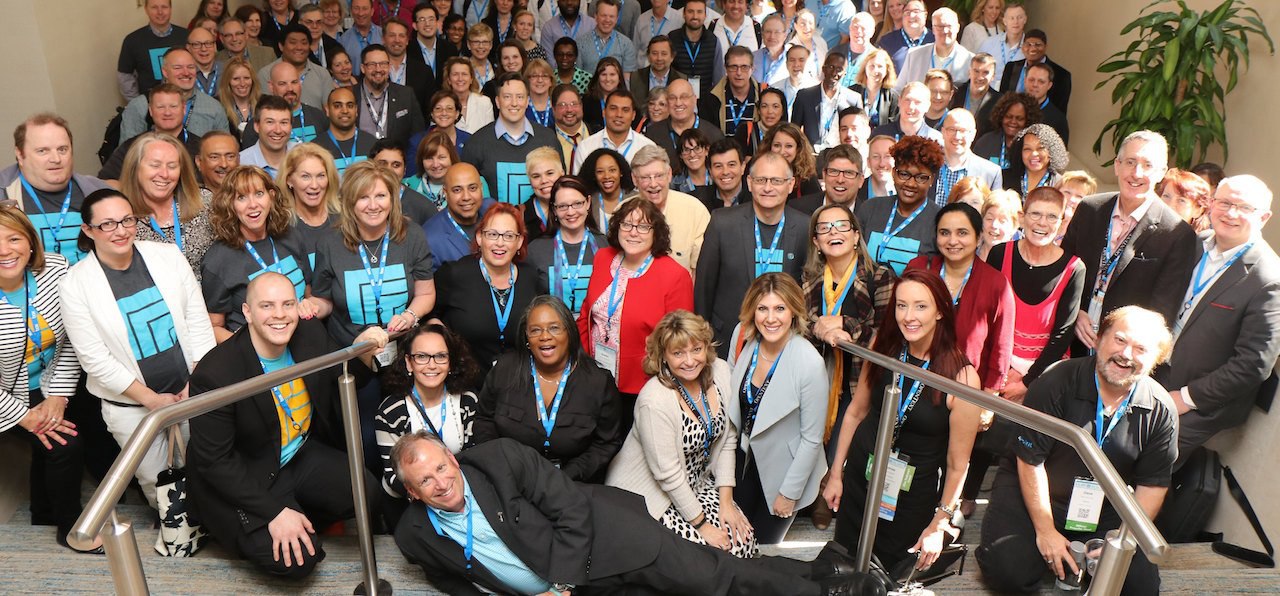 Subscribe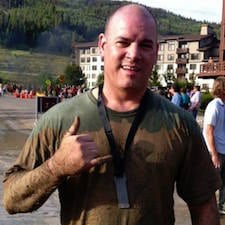 The Best Memberships for Information Professionals
"It's 2020," you might be thinking, "Who needs associations?" Associations and professional memberships can often be thought of as a relic of the past or a resume builder, but not as a valuable personal development tool.
For an introvert, I'm a pretty social, member-y kinda guy. I've been a paid professional member of both AIIM and ARMA for nearly 20 years. I've held memberships in lots of other different groups and associations over the years. And I've even been a member of the United States Marine Corps Drill Instructor Association since 1993.
There are many reasons for becoming a member of an association. In some cases, it's to take advantage of discounts or gain access to member-only resources. Membership lists themselves are frequently limited to members. While those are nice, one of the key reasons I join any particular association is because I consider myself to be a professional in that industry or discipline.
As a professional, I believe that I have a responsibility to support the profession overall and those areas to which I can meaningfully contribute. I also believe that associations are a significant beneficial influence on their industries to help to define and standardize best practices, and my membership dues support those initiatives as well.
---
---
What I want to focus on in this post is how to choose the best membership(s) for you, keeping in mind a couple of key points:
It depends on your current role and what you want to do in your professional career. Are you a records manager that wants to move into information governance? Or maybe into privacy? Do you want to learn more about how your industry works? (You should!) Or did you just switch industries or professions, and aren't sure where to begin?


It also depends on your interests. Most associations focus on a fairly narrow topic, and the overwhelming majority of them won't be of interest to you.


Don't overlook horizontal or vertical associations. You may be a records manager, and records management is records management in theory, but RM can vary from industry to industry. For example, the U.S. financial services sector is different in practice than RM for a law firm, or a Canadian municipal government, or a multinational energy firm. In this post, we're focused broadly on information management as a horizontal. But if you're a business staffer or manager reading this, you might want to look at other associations specific to your discipline or that your organization caters to, such as AHIMA for healthcare professionals or SHRM for human resources professionals.


Resources are always limited. Even if you, or your organization, are willing to buy whatever memberships you want, there are only so many hours in the day to consume the resources you've been given access to. According to ASAE, the Association For Association Executives, in 2013, there were nearly 67,000 trade and professional associations just in the United States. Even in the information management industry, there are a lot of different options for you to consider.
Now let's look at what I believe to be the best memberships by particular role. This list is somewhat US-centric because these are the ones I'm most familiar with, but I'd love to get YOUR thoughts on associations of value to information professionals elsewhere in the world.
The Best Memberships for Records Managers
ARMA
ARMA is the primary association for individuals working in records management roles and, to some extent, information governance roles as well.
Cost: An individual ARMA membership is $175/year for professional membership, with options for associate and student memberships as well. Chapter memberships are available for an additional fee per chapter; members can join multiple chapters. ARMA also offers group and corporate memberships.
Chapters: ARMA has chapters in the majority of major metropolitan areas in the U.S. and Canada and a few elsewhere in the world. Chapters meet quarterly to monthly, and many offer an all-day annual seminar.
Unique differentiator: ARMA has a lot of resources defining and supporting the role of a records management professional and the theory and practice of records management.
Institute for Certified Records Managers (ICRM)
The ICRM is the certifying body for the field of records management. Membership is limited to Certified Records Managers and Certified Records Analysts – and membership is required in order to maintain those certifications as well.
Cost: Individual professional membership is $200 per year. ICRM does not offer group or corporate memberships.
Chapters: Not applicable.
Unique differentiator: It's mandatory in order to maintain your CRM/CRA status.
International Association of Privacy Professionals (IAPP)
Many records managers are involved in privacy and data protection within their organizations; this is especially true for government records managers. Those records managers need to comply with Freedom of Information Act-type rules and a number of laws governing privacy and data protection that impact their agencies and their customers and constituents.
Cost: IAPP offers several types of memberships; Professional membership is $275 per year. IAPP offers 5 tiers of corporate membership with rates starting at $3,000 per year.
Chapters: IAPP has chapters in major metropolitan areas around the world. They also offer common interest online communities: Sections (for particular roles) and Affinity Groups (for particular practices and industries).
Unique differentiator: Very focused on privacy regulations for specific jurisdictions and in developing the discipline of privacy and data protection as a business function.
Local Records Management Associations
There are a number of these scattered around the U.S. and in provinces or other local regions of the world. I've had the pleasure of getting somewhat acquainted with the Georgia Records Association, for example, and I know of a couple of others in the U.S. These are likely to be your best resource for laws and regulations specific to your state or province. Other national/regional records management associations include:
The Information & Records Management Society (IRMS), UK. Founded in 1983, the IRMS currently has more than 1100 members in more than 30 countries.
The Institute of Information Management (IIM), Africa. Founded in Nigeria in 2010, with members today in several additional countries in Africa, Europe, and the United States.
Sector-Specific Records Management Associations
Again, many industries and roles have associations that cater to their needs, and that offer very specific, very focused resources. Examples in the U.S. include:
Law Enforcement Records Management Association (LERMA).
Nuclear Information and Records Management Association (NIRMA).
National Association of Government Archivists and Records Managers (NAGARA).
Who Do I Make the Check Out To?
As you have likely already guessed, there is no right answer. I have joined and maintained my memberships in those groups that I felt offered value to me and that in turn I could offer value to. Ultimately it's your time and membership dollars, so it's up to you to decide which group(s) are the best fit for you today and can help you get to where you want to go. By the same token, if an association is not meeting your needs, it's up to you to make that determination and either try to change things from within, or move on to one that will.
Do you know of another records management-focused association that we should add? Send it to me.