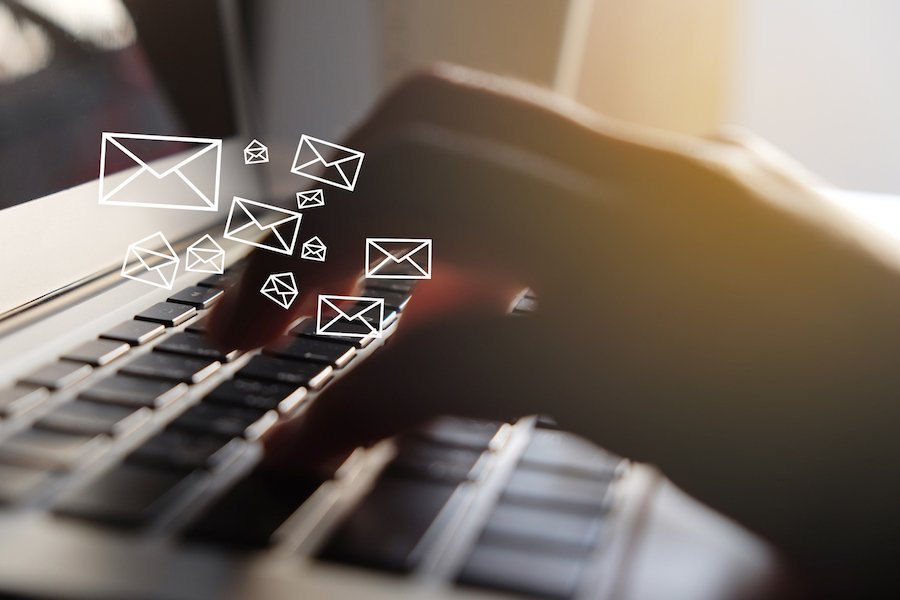 Subscribe
What Are the Best Practices for Email Management?
It's easy to overlook email as 'old school,' but the fact is that we still use email extensively, especially in business. Radicati released updated figures early in 2019 that shows the total number of active email users has jumped to 3.9 billion. More than that, American workers will receive an average of 126 emails a day. And while most folks think of email mostly as transactional messaging, the marketing power of email is still going strong. A study by The Manifest found that 43% of businesses are expected to spend more money on email marketing in 2019.
So for those of us in the information management business, the question becomes: how do you overcome the challenge of capturing, archiving, managing and making the most of our old friend email. Here is some advice and best practices from our CIP study guide that can make a difference.
Volume, Variety and Velocity
The volume, variety and velocity of information we must manage is a challenge. And email is often the biggest challenge for organizations to manage. Email systems are used for all kinds of business and non‐business communication. The volume of messages, coupled with the challenge to separate spam, personal communication and routine notifications from content with long‐term business value makes this a difficult problem for many organizations. And this is before we address the proliferation of attachments and versions so common to collaborative processes.
First, email is orders of magnitude higher volume than any other type of content in most organizations. Everyone uses it, often as a filing system rather than as a simple communications mechanism. Studies show that the average employee sends and receives anywhere from 100‐200+ messages per day.
The fact that everyone uses it, and CC:s and BCCs: others, creates substantial redundancy. In an organization of just 100 employees, one email sent to everyone and one "reply all" response from everyone would create 10,100 email messages.
Email messages can be significantly more complex than other types of content. Consider the following:
Emails can have attachments representing any number of different file formats and versions.
Many emails contain multiple topics in a single message, and some may contain both record and non‐record content.
CC: and BCC: make email threads very complex and incomplete.
The Smoking Gun
Unmanaged email represents a significant risk to any organization. The content in email is essentially a corporate memory of how an organization, and its employees, conducts itself. As a result, email often represents a "smoking gun" that will win their case or force a settlement. Auditors look to email as their first must-do in any investigation and therefore it's even more important to manage it effectively.
An AIIM Market Intelligence research report revealed that nearly 40% of organizations stored business email described as "important" in personal folders. This can be particularly risky in highly regulated organizations, should content be retained or destroyed outside of normal record-keeping policies.
---
---
Integration and Automation
Most content management products today provide email integration capabilities, allowing information workers to capture an email, or folder of emails into the system with minimal clicks. These integrations can often automate the capture of metadata and email specific information such as subject or sent date, along with any attachments, CC:'s or BCC:'s.
Products that have advanced email integration can help with the challenges unique to email by allowing system administrators to automate more of the capture activities. Enabling a "file on send" feature lets organizations capture email as it is being sent, relieving the capture burden from the end user and helping meet any rigorous compliance requirements. Many systems also have automated capture upon receipt tools or integrated email archive utilities that can capture incoming email and automatically file it based on message metadata.
Storage and Expense
The quantity and size of email is growing beyond the ability of many organizations to effectively administer it. Email integrations can help tremendously reduce storage volumes and duplication issues by allowing information workers to email links to documents already managed in a content system. This reduces the need to send copies – as email attachments typically are – repeatedly around the organization. Sending links to managed content also helps respect security on confidential documents, and ensures only current and approved versions of documents are viewed.
Traditional Problems with Managing Email
Organizations have traditionally taken the following approaches to managing email:
Inbox size and time quotas – limiting users' inboxes to, say, 100 megabytes or to 30 days' worth of email. These quotas actually encourage users to violate information governance policies because when users run out of space, they delete emails by size rather than by importance. Some users also forward messages to personal email accounts or save messages to personal archives.
Records repositories - This is the exception rather than the rule for most organizations. The idea is that users will identify and capture their own email records into the records repository. But the fact is that users are not paid to manage records and will not take the time to do so given the volume of email messages sent and received on a daily basis.
Nothing - This is probably the most common approach: users do what they want, maybe with guidance, maybe without. There may be policies and procedures in place, but even if there are they are not consistently followed. It should go without saying that this is not a viable approach.
Best Practice - Managing Email by Role
One approach to automating email management is to manage it by role. This approach uses the email archiving approach to capturing everything, but it is only used for certain roles or users who are more likely to complete transactions or decisions using email. In that sense it reduces the distinction between records and non‐records, and in fact the bulletin notes that capture of non‐records or personal messages is likely. While this approach comes from the U.S. Federal government, it is nevertheless an option for business departments, particularly if they focus on senior staff and managers.
This approach is much easier to understand and easier for users to comply with – because it's a small subset of users, and they don't have to do anything to comply. Instead, email is captured automatically.
To execute this approach, management will need to determine which accounts should be covered. Likely candidates include:
Senior managers – the CEO, CFO, other directors, and the like
Staff assistants such as secretaries and office managers
Other high‐level policy and decision makers – for example, the Board or any business oversight committees
Best Practice – Managing Email "Big Buckets"
Another approach is one often referred to in the context of "big buckets". As applied to email, this approach creates rules to automate the classification, retention, and in some cases actual storage of email according to their date. This is often set up using three "buckets" as follows:
Inbox Bucket - This is for newly received emails and those that are very time‐sensitive or transitory. These are typically retained for a short period of time and then either automatically deleted, or automatically moved to the next zone.
Work‐in‐Progress Bucket - This is for emails that are related to some ongoing process or project. Examples might include messages with draft attachments; meeting requests and scheduling; and edits to documents in draft. These are kept for a much longer period, often 6 months to 1 or 2 years, and then either automatically deleted or automatically moved to the next zone.
Records Bucket - This zone is actually the retention schedule wherein different records are kept according to specific retention requirements. This can be as streamlined or as granular as the organization requires.
The intent is to automate the retention of important messages, whether records or not, and to get rid of the bulk of messages that in most organizations are very transitory or not records.
Moving Forward
Email systems were designed to provide fast, efficient communications. The trouble is that capturing, archiving, managing and making the most of email is an increasing challenge as the volume, variety and velocity of email continues to grow. Organizations must account for email as a primary component of their information governance and content management efforts with an ever-evolving recognition of the important role it plays in organizational performance. Look for providers and partners with the capabilities, experience and vision to help you overcome the challenges of email management.