These 23 "things you need to know" are drawn from a survey of 464 information professionals conducted earlier this year. Survey respondents represent organizations of all sizes. Larger organizations over 5,000 employees represent 36%, with mid-sized organizations of 500 to 5,000 employees at 29%. Small-to-mid sized organizations with 10 to 500 employees constitute 35%. 73% of the participants were from North America, and 17% from Europe. [Note: My bad on the original post with 27 instead of 23 things; clearly I was not cut out to be an accountant.]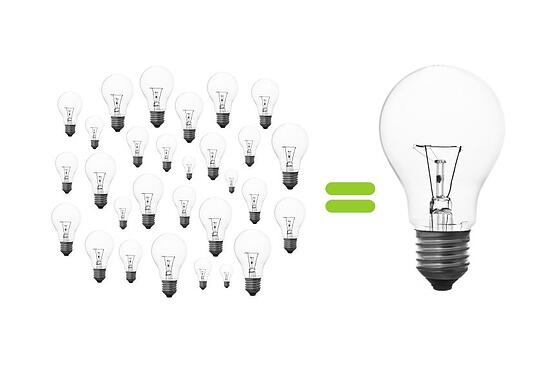 Full survey results are available for free, although a site registration is required -- Content Collaboration and Processing in a Cloud and Mobile World.
Internal collaboration is "crucial" for 63% of businesses. External collaboration is crucial for 32%. Plus 30% who consider both to be "Very important".
The biggest drivers for collaboration are general productivity, knowledge pooling, and pulling together a dispersed workforce. It is also important to speed up review processes, customer responses, and project completions.
50% consider their organization has shortfalls in technical support for internal collaboration, rising to 71% for external. In particular, 39% feel quite strongly that external collaboration is badly supported.
The most important features to support collaboration are sharing of documents, workflows for comments and approvals, and project sites. Content access from mobile devices is also a key enabler.
Consumer file-share and sync services are banned in 56% of organizations, although only 27% actually restrict access. 20% know their policy is being circumvented, and 30% have no policy. 23% provide an approved business grade alternative.
The biggest driver for adopting a formal collaboration system is controlling the way documents are shared, with a view to improving compliance. Extending access to mobiles and remotes is also high on the list, as is sharing big files and avoiding multiple attachments.
Ownership is the biggest concern regarding a formal collaboration system, along with managing which content can be accessed by whom. There is also concern over duplicating repositories.
47% are looking for a hybrid collaboration support solution and 9% for a fully cloud option. 25% are happy with an on-premise solution.
Of those considering full or hybrid cloud, only 9% would say they have completed a companywide deployment. 33% are implementing or integrating across departments. 24% have plans in the next 12 months.
The most likely reason for non-adoption is that no one is taking the initiative. 22% don't want their content shared around. 16% are confused by the options and pace of change.
25% have or will converge to a single system across the enterprise. 53% have different systems in use, often with overlapping capabilities.
49% have chosen to use the standard collaboration functions of their existing ECM/DM system or will upgrade to a cloud version of it (13%). 17% are looking to a new cloud-based system linked to their existing ECM/DM, or a new cloud and on-prem hybrid. Only 10% are using, or plan to use, a standalone cloud system.
Security is even more important than functionality when it comes to selecting a collaboration system. Next comes price, then compatibility with existing ECM/DM systems.
Beyond file sharing and project sites, security management is important, especially for managed access by external users. Mobile access is the highest "want but don't have" feature. Yammer style message feeds are very low on the list.
Document versioning and check-out/check-in are important and mostly available, but tasking, workflow and approvals seems to be a struggle for some. Retention/expiration is also much sought after, and synchronization to ECM is only available for a third currently.
When it comes to mobile features, everyone is looking for containerization and security, preferably synched from the ECM system. Review and annotation is slightly more desired than editing functionality.
49% allow mixed personal and company use for mobiles, but only 20% of these are true BYOD. 22% restrict or ban company content on mobile. 20% have no official policy.
54% consider they have client access to their main ECM/DM system via VPN for remote/mobile employees and 3rd parties. 34% have browser access, but only 16% have it optimized for mobile. Only 18% have a true mobile app.
Less than 25% have any document create, edit or workflow capability on mobile, although 85% would like to have it. 48% have view-only access on mobile.
Reports, dashboards, and electronic forms are the most popular process functions to access from mobile, although only 30% have this ability now. Electronic approvals and workflow sign-offs would be the next most popular, with only 20% having this now. There is strong interest in signatures of all types.
89% of the respondents agree with the statement that a formal collaboration system is a vital piece of infrastructure these days, but 54% are finding the rapid convergence of collaboration and social tools to be very confusing.
There is also strong agreement (72%) that connecting these systems of engagement to systems of record is a huge challenge. It is not universally agreed that cloud and mobile are an essential part of collaboration.
Spend on mobile content applications, process interaction through electronic forms, and mobile capture applications is set for considerable growth. Collaboration extensions or modules for existing ECM, and hybrid cloud extensions, are more likely to see increasing spend than on-premise collaboration systems, but the only non-growth area is on-premise social business platforms.
These recent posts may also be of interest…