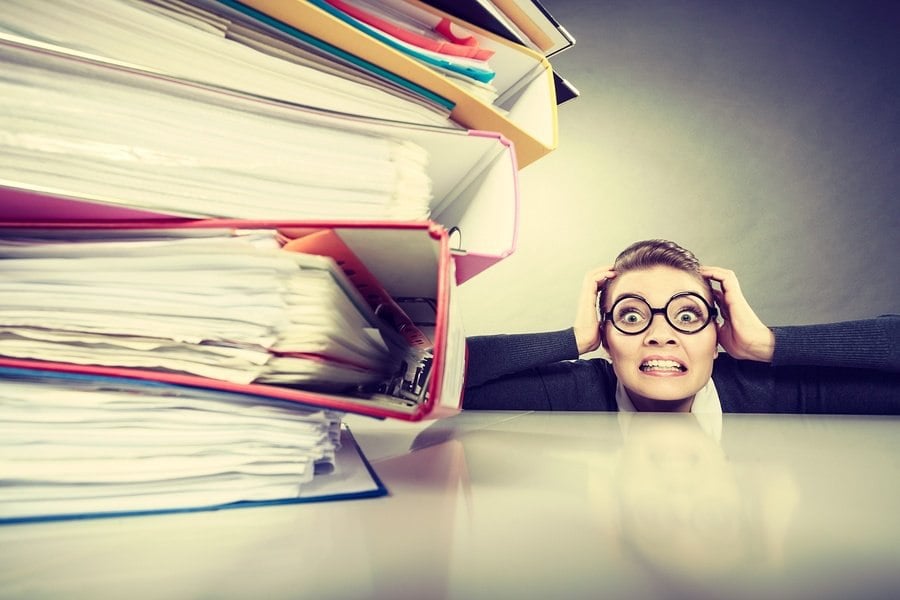 Subscribe
12 Steps to Take Right Now to Create Paperless Processes
The song of being paper-free has been sung since the early days of document imaging. As technologies have advanced and business organizations have come to realize the negative impact paper has on operational processes, getting rid of paper is fast becoming a possibility And while it may not be enterprise level, there are definite signs that departmentally, as seen in this report highlighting changes in HR and AP, businesses are making the transition to a paperfree business model.
Organizations that have experienced the positive impact of streamlining their processes – and that is the key to all of this, getting rid of paper from processes – are moving forward by instituting regular process reviews to identify additional areas where paper elimination will benefit the organization as a whole, namely in the form of faster response times, cost savings, and improved cycle times. The fact that we are seeing a return on investment rates as high as 44% within a six-month period is an indication that not only is paperless possible; it can be done in a short period of time, depending upon the scope of the actual project. In these cases, the success of smaller projects will drive additional and eventually enterprise-wide projects.
Capture is the first step in being paper-free, whether it is digitizing paper using scanners, or capturing digitally created information immediately and maintaining it in digital form; it is the first step to managing and ingesting information into the information ecosystem, business processes, and taking action on it sooner. Mobile capture and the use of cloud enhance this capability by enabling the remote workforce to engage anytime, from any location, and maintain a level of engagement that mimics those workers who are local and resident within the corporate walls. This extension, resulting from being paperless, takes operational efficiency, productivity, and responsiveness to a new level.
Change management and executive-level support remain a challenge when it comes to being paper-free. People like to hold onto a physical piece of content, preferring this format for note-taking, sharing, and even signature capture. Management, while they may recognize the importance and benefits of eliminating paper from processes, appear to be lacking in providing vision and direction as to how, why, when, and where paper reduction and paperless processes can and should be implemented.
In my view, the once elusive concept of paperless processes is today a real possibility. While it may be optimistic and unrealistic to think that all business processes and transactions will be paper-free in the near future, it is realistic to identify processes where paper can be removed. The only question is one of the barriers. What is preventing the organization from eliminating the paper? Are there regulatory or legal requirements mandating paper be used and maintained, or is it a cultural issue where staff and management are more comfortable with the paper than the digital information?
Our research proves that it is very possible to move an organization forward by looking at the intersections where paper and process meet, and identifying the reasons that paper still exists. I encourage you to ask these questions. If there is no value or compliance reason for the paper, why are you still using it? If the information is created – born-digital – why is it being printed only to be scanned back in?
How to Create a Paperless Process
Identify a process and then document where paper enters your business and processes.

Assess where process slowdowns happen and the reason this slowdown occurs.

Evaluate how removing paper from operational processes will enhance customer response times, improve the overall customer experience, and save in back-office costs.

Identify who is in charge of radical process review and seek endorsement for policies on paper-free processes.

Promote successes where digital information and processes copies are being used within your organization.

If you have no existing paper-free processes, pick one to trial – AP perhaps, or HR – but be careful not to become locked into a single-point solution (e.g., from your finance system vendor).

Ensure that existing paper-free processes are taking full advantage of OCR, data capture, and integration with core enterprise systems.

Evaluate how a scan-to-archive post process implementation can be changed to an up-front scan-to-process approach that improves operational efficiency by streamlining the overall process.

Position the system "right at the door" as a digital mailroom, defending offices from paper, and ensuring the quickest possible conversion to digital.

Do not limit your possibilities to be within the corporate walls. Look for ways to extend capture, access and engagement activities beyond the corporate walls using mobile, and cloud applications.

Establish a continuous improvement program that will periodically review and refine those changes you make now. When a paper-free project ends, it should be the beginning of an on-going process improvement practice that looks for ways to improve upon the foundation you have set.

Taking the first step is better than taking no step at all. If you are unsure of where to begin or how to begin, seek professional assistance and/or training to help you set off on the right path. Look to your current suppliers and service providers for guidance. Turn to your professional associations and peers to find advice and training that will teach you best practices.