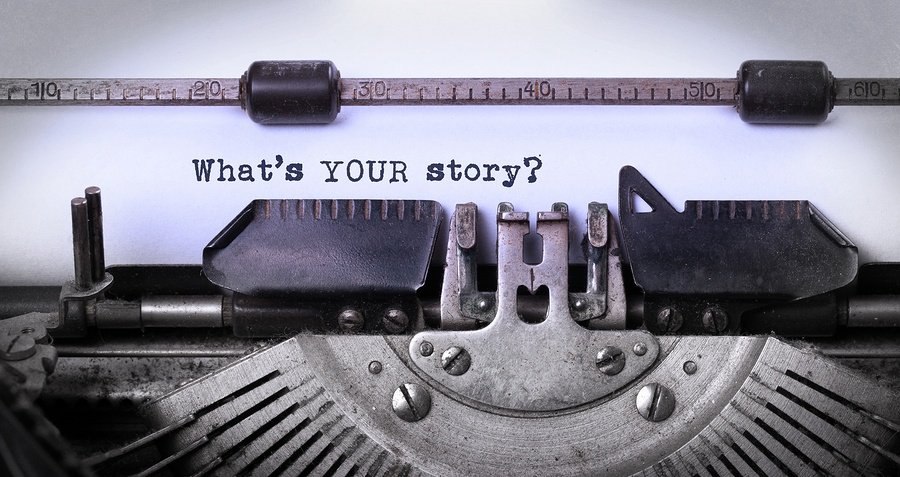 Subscribe
2015 Roundup – 15 Articles on the Future of Information Management
Intelligent Information Management (IIM)
During 2015, we set out early on to be much more aggressive in telling the "content management story" in the marketplace. I'm very proud of some of the bylined pieces I did during 2015. The following are a sample.
Is A Paper-Free Workplace Possible? – Workflow
"The concept of a paperless society originated way back in 1978 by information scientist Frederick Wilfrid Lancaster – a world where paper documents would be replaced by electronic storage and communication. Progress has undoubtedly been made, yet it sometimes feels as if we are as far away from that vision as ever." Full article HERE.
Is the Paperless Office A Pipe Dream? – Business2Community
"Most organizations are all too aware that they need to use less paper, but are uncertain of how best to approach doing so. In a recent survey carried out by AIIM (Association for Information and Image Management), entitled 'Paper Wars 2014 – an update from the battlefield', 68% of respondents agreed that business-at-the-speed-of-paper will be 'unacceptable in just a few years' time.' Furthermore, around half of businesses surveyed claimed that the biggest single productivity improvement would be to remove paper. The downside, however, is that only one in five has a board-level endorsed policy to reduce paper consumption, and the same figure are actually increasing how much paper they use." Full article HERE.
The death of email? No way, it's becoming seriously cool again – Information Age
"I've noticed a lot of signs that rather than becoming marginalized, a new and revitalized approach to thinking about email is about to take hold. Three of the world's biggest vendors have thrown serious resources behind new email packages, all of them user-focused and all pointing to an expanded view of email as the center of a broader universe of interactions." Full article HERE.
Information Management Challenges in the Cloud and Mobile Era – CMS Wire
"We're regularly reminded how important it is in the digital economy to manage these information assets. But many organizations we speak with feel like they are drowning in a sea of content and information. File servers are overflowing and multiplying and organizations are concerned about the likelihood and implications of information leaks. Put simply, cloud and mobile have altered everything, not least information management." Full article HERE.
8 tips for getting the most from SharePoint – Information Age –
"After more than a decade, SharePoint is everywhere. Having initially deployed it as a point solution to solve the document collaboration problems of project teams and replacement files-shares – a problem with a pretty basic set of requirements – organizations are now struggling with the implications of what it means to view SharePoint as a business platform. SharePoint is widely adopted and still growing, but rather chaotically, with mixed results, and with a lot of confusion regarding Office365 and the cloud." Full article HERE.
The 6th era of people, process, and information is with us – Information Age
"The emergence of the internet and the maturation of core document management and imaging technologies ushered in the Enterprise Content Management (ECM) era in the early 2000s. Never a perfect industry label - and probably more accurately a verb (something you do) than a noun (something you buy) - ECM nonetheless served as a useful umbrella term for a decade. ECM described a cluster of capabilities and technologies that organizations used to capture, store, manage, deliver, and preserve the 'content' (mostly images and documents) associated with processes that were 1) document-intensive; and 2) mission-critical. We are now beginning the transition to a sixth era - beyond ECM - in managing people, processes, and technology." Full article HERE.
Businesses Committed to SharePoint, Despite Stalled Deployments – CMS Wire
"Since Microsoft unveiled SharePoint back in 2001, it has been one of the fastest-growing products in the software giant's history. Along with billions of dollars in revenue, the platform now boasts 125 million users and counting. Businesses first deployed SharePoint as a point solution for document sharing amongst project teams and as a stand in to files-shares. SharePoint proved a capable solution for these challenges and Microsoft has continually added to its capabilities. But despite its scope, and as with many types of software, it suffers from a perceived lack of user commitment." Full article HERE.
7 ways to improve your content analytics – Information Age
"That organizations are placing ever-increasing importance and value to the content they hold is not necessarily a new concept. We are all familiar with concepts such as data-driven decision-making, big data, and the content economy, and there are few successful companies out there that don't at least try and make sense of the content, data, and information they hold. Yet getting the most possible value from data and content is not a straightforward process. With new content entering the enterprise at a bewildering speed and in a wide variety of different formats, making sense of that is becoming a major challenge for businesses and public sector bodies in 2015. And that's not even factoring in the enormous volumes of 'dark data' that already resides in most enterprises. Is content analytics – an essential enterprise tool?" Full article HERE.
ECM: Gearing Up For A Much Bigger Race – Business Solutions
"Consumerization, cloud, mobile, and the Internet of Things (IoT) have all arrived at breakneck speed, signaling up the end of ECM as we know it — as organizations battle to cope with content overload in the triad that is made up of people, process, and technology. This gargantuan growth in Big Data will see a metamorphosis of ECM to cope with the new landscape that is being driven by connected devices. AIIM's recent (Q2 2015) ECM Decisions Industry Watch revealed that in some ways, ECM is still alive and well. In more than two-thirds of organizations surveyed, ECC/DM (enterprise content collaboration/document management) is still seen as mission-critical. In addition, 75 percent of organizations see ECM/RM (records management) as a key part of their information security strategy. But in the wake of mobile, analytics, cloud, and collaborative technologies, organizations are beginning to view ECM in a very different way." Full article HERE.
IoT & Cloud Are Transforming ECM -- Business Process Incubator
"Cloud, mobile and IoT together have accelerated a mighty upheaval in the technology landscape as more content enters the enterprise than ever before - leaving enterprises struggling to manage it effectively. The modern ECM platform is required to scan, store data, manage workflow, business process and compliance. Mobile, Analytics, Cloud, and Collaborative (MACC) technologies will be the nerve center for big data and predictive analytics." Full article HERE.
Content Analytics Needs Strategic Direction To Fully Realize Potential – EContent
"We should all be aware of the impact content analytics tools are having on the enterprise. Organizations are placing increasing importance on the value of big data in the decision making process and there are few successful enterprises out there today who don't try and make some sense of the data they hold. With new content entering the enterprise at an ever-increasing rate and in a host of different formats, fathoming out what it actually means has become a major challenge. And that's not even factoring in the huge volumes of "dark data" -- unstructured, untagged content that has not yet been analyzed or processed -- that already resides in most enterprises." Full article HERE.
ECM on a Path to Reinvention – DPS Magazine
"ECM is embedded in the enterprise, is mission critical and has much scope for expansion in many new areas of functionality. User adoption is still a big challenge for enterprises, both in file-share systems and cloud file-share-and-sync services. Improved mobile and remote access will be a good starting point for many enterprises here. In addition, auto-classification and better linkage to email management would also make for ease of use, and would lead to improved compliance with information governance policies. Here is the sticking point. ECM is all about connecting people and processes to make the whole system more efficient and intuitive. Something many enterprises forget when they focus firmly on the technology and refuse to look outside of the box. It is time for enterprises to assess if their current ECM systems are actually fit for purpose. If they are not working, it is time to re-think the model. This may mean centralizing it around new systems designed to deal with the demands of cloud, mobile, and the IoT." Full article HERE.
Mobile Content is Getting Enterprise Attention – Business Solutions
"Many enterprises are still struggling to get to grips with the concept of mobile content, and the channel is well placed to help them through this enormous transformation stage as they look to deploy mobile and cloud enterprise content management (ECM). Business leaders are all too aware of the necessity of being part of the mobile content revolution. In a recent AIIM study, more than three-quarters of business executives surveyed said they need to embrace mobile applications fast, or get left behind or find employees using workarounds of their own under the radar of the IT departments. Yet just 10 percent of those surveyed have a successful BYOD (bring your own device) program up and running, whilst an astonishing four in ten have no mobile access to content in their organizations." Full article HERE.
Mobile is the New Window on Content – EContent
"Mobile and cloud are the twin drivers that are changing the ECM world as we know it. As users increasingly demand access on the move, however, there are still many issues to resolve between traditional back-office systems and the mobile world before enterprises will step out of their comfort zone." Full article HERE.
Six Steps to a Paper-free Workplace – ITProPortal
"If someone asked whether you'd be interested in responding quicker to your customers, improving workplace productivity, and helping the environment, not many businesses would say no. Yet all of these can be achieved by using less paper in the workplace, according to AIIM's new study, 'Paper-Free Progress: measuring outcomes.' 84% of respondents have seen ROI on their paper-free projects within 18 months, while the biggest benefits from going paper-free were being able to give a faster response to customers and increased productivity." Full article HERE.
A Shoutout to My Colleagues
Of course, it takes more than just me to get this kind of coverage. Many thanks to our Market Intelligence team – Doug Miles (just retired), Bob Larrivee (the new AIIM analyst poobah), Mandy Gough (keeps everyone organized) and Mark Leonard (graphics artist supreme) – who did all the research that allows me to look smart when I get up on my soapbox.