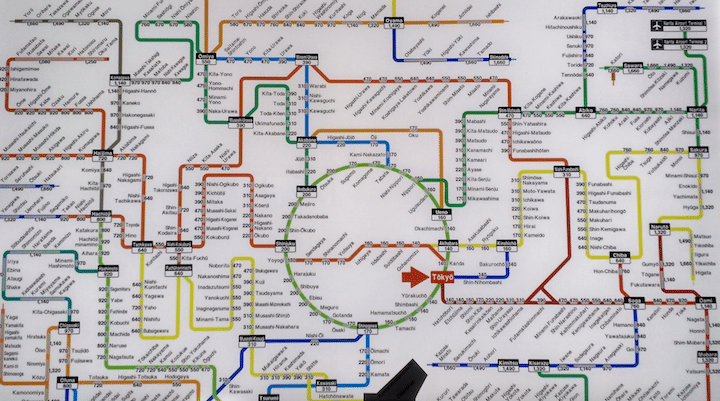 Subscribe
3 Lessons from Japanese Trains - Information Management and the Internet of Things
internet of things | metadata | content management | ecm | information management
I recently spoke at the ABBYY Partner Conference in Tokyo (thanks to ABBYY for the kind invitation – for the second year in a row). My subject was "5 Strategies to Avoid the Digital Riptide."
[a lot of good ABBYY presentations HERE, BTW.]
I'd been planning ever since I came back on doing a post about this experience, but as usual with the holidays, one thing leads to another, and before you know it you are looking January 11th square in the face and NOTHING has been written.
But no more! Here you go...in this one post...
5 Strategies to Avoid the Digital Riptide (my actual presentation at the event, plus some commentary).
Three Lessons Japanese Trains Taught Me About the Internet of Things and Information Management

Part 1 -- How the hell do I get from Kannai Station to Asakusa Station?
Part 2 -- Is there an easier way to pay than by constantly shoving currency into machines or by trying to convince auto-process machines that they should accept my fine and newly issued US credit cards, now with chips but inexplicitly with still without PINs?
5 Strategies to Avoid the Digital Riptide
For 35+ years of going to the rather desolate sand beaches of the Outer Banks of North Carolina (see a personal reflection HERE), we've constantly reminded children (and now grandchildren), guests, and each other of the perils of rip currents or riptides.
For the uninitiated, a riptide is generated by a breach in an off-shore sandbar and is a powerful, channeled current of water that can sweep even the strongest swimmer out to sea. The only way to battle a riptide is counter-intuitive: you can't swim against it, you must swim perpendicular to it (i.e., parallel to the shore) in order to escape it.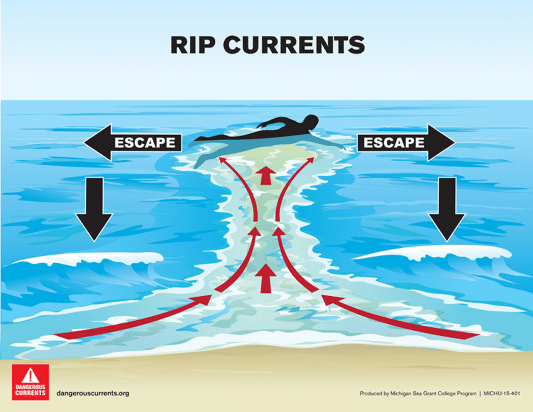 It strikes me that Digital Transformation is ultimately all about technology riptides. Rapid changes in technology are setting the stage for massive disruption. How can you avoid being "disrupted?"
How do you know when you're in a Digital Riptide?
Why is it so hard to see it when you're in the middle of it?
Once you realize you're in the middle of a Digital Riptide, how do you avoid the inevitable tendency of successful incumbents to try to swim counter to the current, and thereby ultimately be swept aside?
How do you leave behind past successful business models – while they are still profitable – and in Clayton Christensen terms, move over aggressively to the new curve? Check out the presentation for my thoughts.
Three Lessons Japanese Trains Taught Me About the Internet of Things and Information Management
I have a strange peculiarity when I travel. Here it is.
For no reason I can discern, I hate to take taxis. I make it a personal challenge to tame the public mass transit system in whatever city I find myself in. There. I've said it. Maybe this simple confession is the first step on my path to travel rehabilitation.
I think all of this maybe stems from some need to be in control, or from some desire to travel like regular people do, or from simple cheapness or contrariness. But that doesn't matter.
I knew during my first few days in Japan that these biases were going to be put to the test by Kanji. Whilst under the control of my gracious ABBYY hosts (especially train travel maestro Joe Budelli), I didn't really have to think all that much. But after the Conference ended, I was on my own.
So in navigating the Japanese train system (actually multiple systems), I needed to tackle two key questions. And these questions revealed lessons tied to content and information management worth noting.
Question 1 -- How on earth can you tell where you are going?
Here is the map for just one of the Japan Railways East train systems. It is the traditional way to display route information for just about any transit system, albeit a bit more complex than most.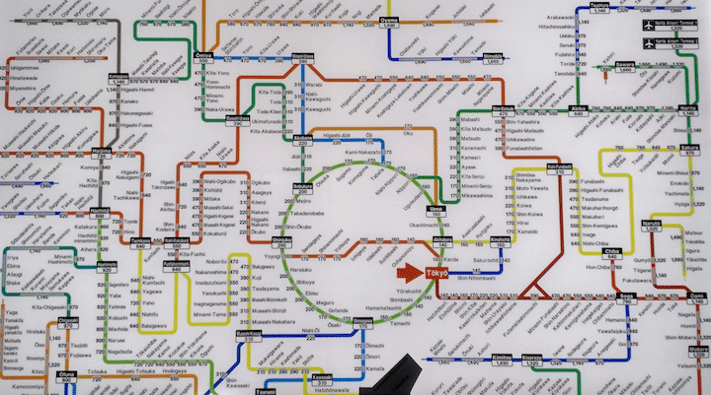 Hmmmm. Yesssss, now that's pretty clear. Maybe to people who live and use this system multiple times per day, but certainly not to ad hoc users. And certainly not to those for whom Japanese is not the first language.
It's a problem not unlike the emerging challenging of navigating and organizing increasing volumes and varieties of information. Yes, perhaps YOU understand where and how YOU keep the information you need to do your job, and maybe also where and how a number of key colleagues tackle the challenge. But get beyond that, and it becomes a hopeless maze -- like the above indecipherable train map. And if the system can't help you find what you need when you need it, you are left with the Sherpa approach to information management – find SOMEONE who can tell you how to get from point A to point B. Ditto the train system.
As the volume and complexity scale, a different approach to organizing information is needed. And as I stood gazing at the above train map, without my Joe Budelli Sherpa to guide me, I thought, "Hmmmm, what now, anti-taxi guy?"
I finally decided to address the question not as a Baby Boomer would – thinking about how to navigate an incomprehensible map or an impossible array of file folders – but as a Millennial would.
I should Google it.
"What is the best train from Kannai Station to Asakusa Station?"
And the response?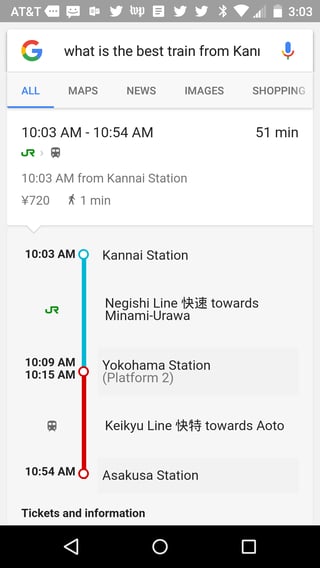 Well, this was a good start.
As my trip wore on, I realized this system was virtually foolproof in navigating the myriad Japan transportation systems. One day during the trip, I went to the top of a sulphurous mountain at Owakudani, Hakone, and took the following modes of public transportion to get there:
subway, train, bullet train, another train, mountain train, funicular train, and cable car.
All discovered through simple Google searches.
[Incidentally, I took a pirate ship on my way back, but that's another story. Photos HERE.]
LESSON 1 -- THE ORGANIZATION OF INFORMATION MATTERS. The only way for an organization to sort through the vast volumes of information confronting it is to realize that the organization of information matters. Metadata matters. Elegance of presentation and design matter. The design point for the interfaces we use to navigate and find and utilize information in our organization can't be the expert or the person who has been there 10 years, but rather modelled around the visitor trying to get from Kannai to Asakusa. And most importantly, the people who have the skills to help with this problem are probably already in our organizations and are called Information Professionals. We just need practioners to think bigger and the c-level folks to realize what and who they aready have.
Another very cool thing I encountered in all of this rambling through various train systems was how tightly connected the information about train arrival and departures and platforms was to physical reality. It was amazing to me how tightly integrated and consistent the information was on my Google search with the physical reality in the stations and on the trains. Everything matched -- signage, directions, platforms, times, destinations. Everything aligned. Everything was consistent.
LESSON 2 - DATA MATTERS. I think this radical alignment between the virtual world of information and the physical world tells us something ultimately about the connection between Content Management, Information Management, and the Internet of Things. The days when we could cavalierly draw a line between content and data are gone. It's all data. And we in the content world better learn a lot more about the data side of the house, because that's where the action is right now in terms of investment.
[A sidebar for those who would really like to geek out at this point. HOW this all works is really interesting. Per Google, Realtime Transit on Google Maps provides live transit information and updates to Google Maps and Google Maps for mobile users. These updates include the latest departure and arrival times, as well as service alerts.To provide this information, transit agencies build a data feed of their updates and share it with Google. Complementing the widely used General Transit Feed Specification (GTFS) format, the Realtime feed format contains data encapsulated in Google's open Protocol Buffer data interchange format. These Realtime feeds are periodically fetched by Google or programmatically pushed by the agency when something changes. Feed updates are immediately processed as Realtime Transit Updates information so that users get timely transit information. Check out the links for more detail.]
Have you seen this related post? -- Systems of Record, Engagement and...(Hint: It's ultimately bigger than content services)
Question 2 -- Is there an easier way to pay than by constantly shoving currency into machines or by trying to convince auto-process machines that they should accept my fine and newly issued US credit cards, now with chips but inexplicitly with still without PINs?
Yes, there was an easier way to pay, and it's called the Suica card. According to Wikipedia, "Suica stands for "Super Urban Intelligent CArd", and the pronunciation is also a pun on the Japanese word for watermelon, "suika". In the logo, the "ic" is highlighted, standing for the initialism of integrated circuit in "IC card", which in turn is common Japanese vernacular for smart card. An additional meaning comes from the ideophone "sui sui" which means "to move smoothly", intended to highlight the smooth simplicity of using the card compared with traditional train tickets. Since penguins can also swim smoothly through water, a penguin is used as a motif."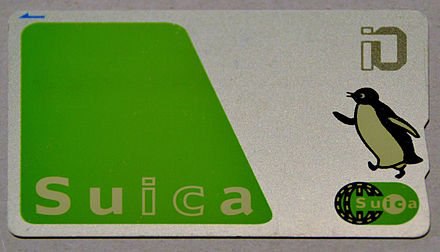 Now the interesting thing about Suica cards is that unlike US metro system cards, these cards have far more utility than just to get a train ride on a specific system. They can be used in just about any business housed in a train station or somewhat connected to riding a train. They can be used interchangeably with multiple other Japan Railways train systems. They maintain a full record on the card of all of your purchases and where they were made.
Now contrast this to a DC Metro Card. If you buy a Metro card for the DC subway system, that's about the only utility for the card except for perhaps paying for parking at Metro parking lots. Transfer to an Amtrak train? No good. Or a MARC or VRE train? Nope. Pay for a taxi once you get to the station? Nope. Get a Get a slice of pizza at Sbarros or a coffee at Starbucks? Haha.
[And a separate point. Who is the rocket scientist (apologes to rocket scientists) who created the insanity of a Metro system with single tracks and no express trains and one that closes before a Nats playoff game is over. But I diverge.]
The payment process is key to completing the overall exceptional customer experience that was initiated above by standardized information management processes, the creative presentation of that content and the links between that content and data linked to the physical world. Making the payment process painless and convenient and extending it to a variety of other related processes it dramatically changes the nature of the customer experience.
The emerging redefinition of "ECM" as a set of consumable content services, used in conjunction with data and all sorts of other capabilities opens up an entirely new set of opportunities to those of a content bent, but it requires that we think about our role very differently. In the traditional "ECM" space, we've had the luxury of automating processes that are both very specific and very document-centric and as a result, "ECM" (maybe with a dose of BPM) has been the lens through which we've viewed process improvement.
LESSON 3 -- CUSTOMER EXPERIENCES MATTER. The next set of automation challenges involve processes and customer journeys that are much less monolithic and linear and whose resolution requires content management capabilities PLUS analytics PLUS data management PLUS business intelligence PLUS PLUS PLUS. The future of content management as a set of consumable content services means that "ECM" isn't the process "dog" anymore. It isn't even the tail. It's one of a number of tails. OK, my analogy breaks down, but you get the idea.
-----
We'll be talking about all sorts of Information Management issues at AIIM17. 2016 was really a watershed year with all of the changes in the marketplace -- come to AIIM17 and get the tools you need to future-proof your content strategy. It's the one place you can meet hundreds and hundreds of peers facing the same sort of challenges as you are! Join us!