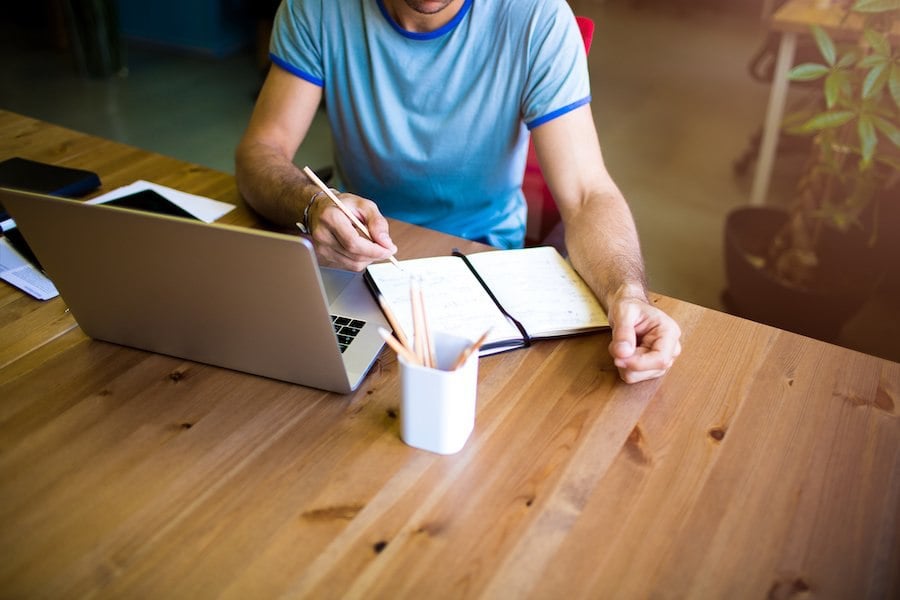 Subscribe
Systems of Record, Engagement and…(Hint: It's Ultimately Bigger than Content Services)
Enterprise Content Management (ECM) | Content Services | Intelligent Information Management (IIM)
2016 was a pivotal year for content management. A short sample of 2016 events illustrates the rather tumultuous current state of enterprise content management, and provide starting points in thinking about the future direction and evolution of the ECM space.
January 2016 -- Xerox announces it will split into two publicly traded companies, a business process outsourcing operation, and a document technology company.
May 2016 -- 13,000 users and partners tune in for Microsoft announcements about SharePoint.
September 2016 -- Dell completes acquisition of EMC, including Documentum, one of the founding companies of the content management space. Shortly thereafter, OpenText announces that it has entered into a definitive agreement to acquire Dell EMC's Enterprise Content Division (ECD).
November 2016 -- Lexmark announces the completion of its acquisition by a consortium of investors led by Apex Technology Co., Ltd., and PAG Asia Capital and that Lexmark's Enterprise Software group will be separated from Lexmark and rebranded to Kofax.
December 2016 -- Gartner announces it is "retiring" the term "ECM."
I've been thinking about this a lot as I think about The AIIM Conference and some of the themes I'll discuss there.
All of this change and uncertainty feels a bit familiar. The content and information management "space" feels like it did in the late 2000s, when mobile, cloud, and social technologies created an identity crisis for content management and a feel that the term "ECM" was no longer adequate. In response to this uncertainty, an AIIM Task Force, assisted by Crossing the Chasm's Geoffrey Moore, set out in 2010 to define a "future history" for content management that would connect the past with the future.
The result was the "Systems of Record vs. Systems of Engagement" story. This became the core framework by which sell-side companies of all descriptions and sizes explained their role in the enterprise solutions space, and by which end-user organizations viewed the content management challenges facing their organizations.
The content "story" is morphing again -- or more accurately, adding another chapter.
---
---
"Content Services" is a perfectly good term for talking about the short-term changes going on as content management morphs into a story about business processes and applications rather repositories. It actually reflects changes that we've been talking about for some time. See this short snippet from the keynote I gave at The AIIM Conference in 2013 -- that's right, 3.5 YEARS ago!
The shift to content services means "ECM" will now officially take a back seat. The focus now shifts to applications that leverage content services for specific business purposes. It also shifts to the integration of content services into our existing applications - finally providing the long-promised benefits of content management without the adoption issues we have struggled with for so long.
I think there is also a bigger and more long-term story underway, and that's the ultimate disintegration of the artificial lines we've always drawn between content and data. We are moving truly into the era of Information Management. Not data in isolation. Not content in isolation. But data + content.
To continue the "Systems" framework that we began with Geoffrey Moore, perhaps this new big story and new chapter can be called "Systems of Understanding."
Systems of Record

1987-2007

Systems of Engagement

2007-2017

Systems of Understanding

2017-

Technology Drivers

Imaging, capture, ERM, ECM, BPM

Cloud, mobile, SharePoint,file sync and share, SaaS

Hadoop, noSQL, analytics, cognitive computing, business intelligence, semantics

Focus

Automating transactions

Streamlining interactions

Extracting insight

Information Managed

Documents and Images

Content of all types

Data, with content as a subset

People

Limited number of content specialists

Knowledge workers

Process focus

High-volume, mission critical

Team and ad-hoc collaboration

Customer experiences

IT role

Develop and deploy

Configure and iterate

Connect and interpret

Usability

Train, then use

Just use

Usability improvements derive from data insights

Governance

Records management; manual

Information governance; semi-automated

Risk management; automated

Buyers

Departments at large companies

Expansion into mid-sized market

Many flavors of solutions
All of this creates demanding and complex information management challenges for organizations and for the information professionals at these organizations trusted with the challenge of aligning technology priorities and business strategy:
These eras are coming faster and faster. It is increasingly difficult for large organizations to pivot quickly in response to the pace of technology change.
Successive eras don't replace what came before. They are stacked on top of what came previously. Organizations that deployed systems in one era - especially as part of the effort to automate Systems of Record - can't just rip these mission-critical systems out and try "something else." The term "ECM" may be in the process of "retiring" per Gartner, but existing ECM implementations and the high-volume process problems this set of technologies solved are not going away.
Organizations are at wildly varying stages of technology maturity. At the same time that some organizations are aggressively leveraging their investments in Systems of Record, Engagement, and Understanding to create extremely sophisticated and automated information strategies, other organizations are still struggling with basic process automation and getting rid of paper. This creates opportunities for all sorts of solution providers, but also a lot of confusion in sorting through their wildly varying capabilities.
How value is delivered in one era is changed by new technologies in successive eras. At one point, it was impossible to get basic process automation in areas like finance, or HR, or contracts or a host of other applications without implementing an "ECM solution," with all the costs and complexity this entailed. Now, SaaS solutions focusing on particularly enterprise processes have opened up process automation to a host of new organizations and at price points previously unattainable.
What do YOU think?