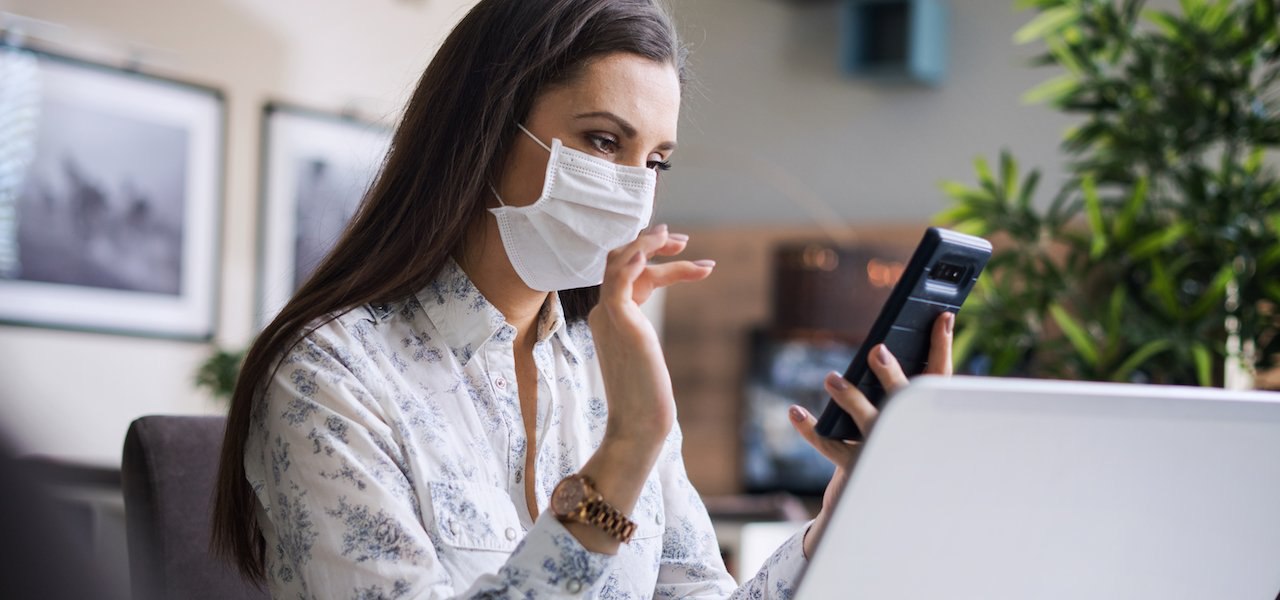 Subscribe
Work from Home: 7 Best Security Practices for Remote Teams
Thanks to the internet and the connected world we live in, working remotely is increasing in popularity for a good reason! The benefits of working from home have been good for both organization and their employees. On the one hand, organizations can hire talent despite the geographical issue and provide a flexible work schedule, minimized exposure to germs, and so on!
On the other hand!
For employees, working from home will reduce the commuting time, empower workers in their own environments, and provide the convenience of things like virtual meetings. 40% of people say that the top benefit of working remotely is the flexible schedule. But, as people say, with great benefits, come great risks!
You may already be aware of some of the risks, but likely not all of them. Organizations and employees both have their own set of risks, which can be a hurdle while working from home remotely. However, until the cure for COVID-19 is found, organizations and employees are choosing work from home to maintain the recommended social distancing practices.
But, as you start your social distancing/remote working, there are certain strict and important practices that every organization will have to exercise.
Are you ready to learn the best security practices for remote working that can be used both by organizations and employees for maintaining ethics and productivity?
Let's get started!
---
---
What are the Best Security Practices for Remote Teams?
1) Provide VPN Access to Your Employees
One of the best ways to increase the security of your organization's information is to provide access to VPN to your employees. It moves between the external systems of your employees and the main systems. It acts by providing an additional layer of security that offers the following elements:
Masking the user's location
Hiding the user's IP address
Encrypting data transfers during the transit
Though most large organizations already offer VPN to remote employees, they need to make sure they have enough seats to offer this type of protection. But once VPN is setup properly, your organization's data is much more secure.
2) Running a Password Audit Among Employees
In the matter of security policy, every organization must run a password audit to audit employee's passcodes. This doesn't mean asking for your employee's personal information; the audit is designed to ask for access to the company's services for security purposes.
The organization can start by using alphanumeric codes for authentication and ask your employees to provide the toughest protection across all devices. Also, make sure that all your business-related passwords are stored securely so that your organization doesn't come across any critical challenges.
3) Update Your Security Tools Regularly
These days, you might have heard about malware targeted in employee's devices who are working from home. These malware practices are being conducted by various hackers. If your device is not protected properly, attackers can search the data to find the password and username combinations. Hackers can also initiate the attack by showing applications that look legitimate and asking users to download it.
This way, hackers can hack the organization's private data. So what can be done to avoid such a situation from happening? Well, it is recommended to use a reliable antivirus solution in your device that helps against illegal practices like phishing and viruses.
4) Consider Using Cloud Services
The most important factor to consider while your employees are working from home is storing company info locally. Hence, it is important to ensure that the content storage is not stored locally. For this, organizations can encourage employees to use cloud-based applications.
Also, when you allow the use of cloud storage services in your organization, have your information security team review them for safety.
5) Disable Automatic Login
How can organizations know their employees are being productive? By disabling automatic logins and having an employee attendance tracker app, an organization can see who is logging in and who is not.
Ensure that automatic logins are disabled and that a PIN, password, or biometric option is required in order to access company devices.
6) Reset the Wi-Fi Router Password
It may be not mandatory that every employee of your organization has to reset their Wi-Fi router password. However, it is an essential part of remote worker safety to inform your employees to reset it. With the help of an IT support team, guide your employees on how to reset the password. As an organization, you don't want any of the information to be attacked or hacked through a weak router password issue.
Be supportive to your employees, as some of the organizations are providing extendable data packages in the present crisis. Make sure to inform your employees to avoid the usage of public Wi-Fi; it might invite unwanted challenges like leaking of the company's data and information.
7) Create a Responsive Plan (Contingency Plan)
As your employees are located in one place, the organization must always be ready with a contingency plan to triage your team. Make sure that all the information is properly shared between teams and make sure to put a responsive process into plan in case of any key personnel gets ill or sick.
In your contingency plan, it is essential to include things like duplicates of all passwords, tech support info, important codes, failsafe roles, and security management listings to tackle any uncertain situation.
Balancing Employee Support and Security Policy
The bottom line of the blog is - as an organization, your employees are likely to be under a situation of personal stress trying to balance the new quirks of working from home and maintaining 100% productivity. So ensure to be supportive to your employees while also being strict with the security policy to avoid any attack or malware to the company's personal information.
An organization should invest time in setting up accurate cybersecurity measures and delivering the security policies or protocols to the team. This way, organizations can ensure accurate protection of their important and critical data.