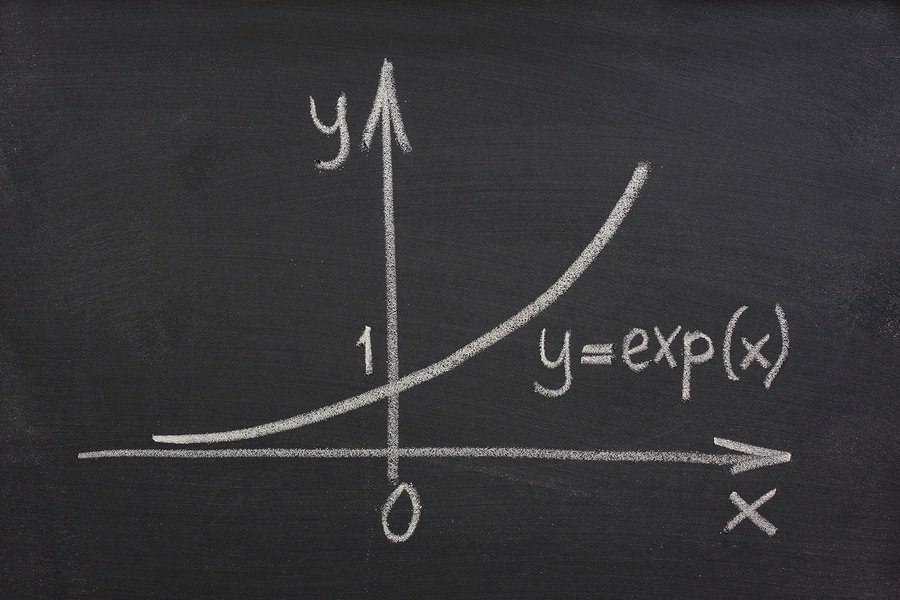 Subscribe
An Exponential Moment and the Untapped Power of Incumbents
Information Governance | Content Management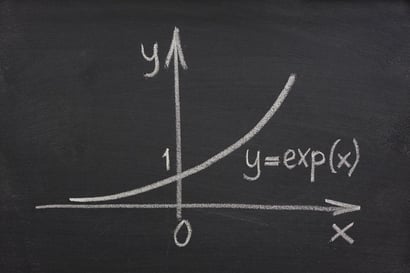 I was reflecting a bit on some of the themes raised by Ginni Rometty, CEO of IBM, during her opening keynote at Think 2018 and their alignment with some of the concepts we at AIIM have been raising over the past year under the banner of Intelligent Information Management. I suppose it may seem a bit cheeky as the "Chief Evangelist of AIIM" to be commenting upon the comments of the "Chief Executive" of IBM, so for those who want to hear her thoughts without the benefit of my interpretation, the replay is HERE.
In no particular order, the following concepts struck me as key to understanding not only the forces impacting business and information management, but also those shaping IBM's direction in the years ahead.
1 -- We are at an "exponential moment."
There are relatively few periods in which BOTH business models AND technology models are simultaneously in a state of radical change.
During the period in which I've been in the technology space (aging myself), the first time that felt roughly analogous to the incredibly disruptive times we are currently experiencing was during the wave of mass computerization in the late 1970s and 1980s. This exponential moment was driven by the disruptive economics of Moore's law (Gordon, not Geoff of Chasm fame, who BTW was at Think2018).
[Note: In the name-dropping category, early in my career I wrote Congressional testimony for Gordon -- a very nice and humble man. And savvy content management people with a bit of memory will recall that Geoff worked with an AIIM Task Force and wrote our original Systems of Record and Systems of Engagement paper, which shaped the content space throughout the 2000s.]
When I first started [gainful] employment (1980), these were the largest companies in the world:
Rank
Company
Revenues
($ millions)
Profits
($ millions)
1
Exxon Mobil
79,106.5
4,295.2
2
General Motors
66,311.2
2,892.7
3
Mobil
44,720.9
2,007.2
4
Ford Motor
43,513.7
1,169.3
5
Texaco
38,350.4
1,759.1
6
ChevronTexaco
29,947.6
1,784.7
7
Gulf Oil
23,910.0
1,322.0
8
Intl. Business Machines
22,862.8
3,011.3
9
General Electric
22,460.6
1,408.8
10
Amoco
18,610.3
1,506.6
During this time, the waves of Moore's Law-driven exponential growth were gathering force. The IBM Personal Computer was still a year away. Microsoft was a $7 million company with 40 employees. Mark Zuckerberg wasn't even a glimmer in anyone's eye and wouldn't appear on the scene for another 4 years. Go down through the Fortune 500 list from 1980, and it is eye-opening how few technology companies are on that list -- and how many of them are no longer around.
That's exponential disruption.
Around the time I was joining AIIM (1996), another wave of exponential disruption was gathering. As the web revolution spread from the techie space to the business space, and the benefits of Metcalfe's law (Robert, not Laurie from Ladybird, who was NOT at Think2018 as far as I know) started sweeping through our business models.
I recently wrote about this in The Future's Always Clear in Hindsight: A Cautionary Tale for Information Professionals, reflecting on the initial reception of web technology in the content management space (then known as workflow and document management) and more particularly the confusion surrounding Sir Tim Berner Lee's appearance as an AIIM keynoter. Just at the very time that the world was being turned upside down, most of those about to be toppled were wondering what all of the fuss was about.
That's exponential disruption.
The important thing about both these previous moments is that they were not just technology moments; they were also moments of radical business change. And that's where we are right now, on the cusp of another "moment" – an exponential one driven by the advent of the age of data and machine learning.
2 -- There is a huge opportunity for "incumbent disruption." IF. IF. IF.
The addition of "incumbent" to the vocabulary of "disruption" is a useful one. But not in the way you might think. Our conversations about "incumbents" and "disruption" are usually in the context of something that is done BY some outsider or new player TO clueless incumbent players. Discussions of this sort (including my own) usually include a list of predictable disruptor/clueless pairings – for example, Blockbuster/Netflix or Yellow Cabs/Uber or Craigslist/classified advertising.
But if we truly are in the era of data, and only about 20% of the data in the world is currently managed and searchable, then Ginni contends that the owners of the residual 80% -- largely incumbent businesses – are sitting on an enormous opportunity. This is incredibly important, because I don't think many companies sense the opportunity -- many are either scared or oblivious. This is equally true at the individual level when I think about information professionals in the AIIM space who are wondering how/whether all of their records management and content management skills will continue to be relevant in the years ahead.
There is huge opportunity -- incumbent opportunity, both organizationally and professionally -- in the disruptive times ahead.
If, if, if we can get out of our own way. And that requires leadership and commitment.
3 -- The future will be defined by man AND machines, not man OR machines.
The potential job disruptions of the data and machine learning era are not insignificant, and as a society we have a LOT of work to do to prepare for them. Andy McAfee and Erik Brynjolfsson have done a lot of great work (The Second Machine Age, among others) talking about this.
But for the immediate future, we are not in danger of all of our Hal 9000's springing loose and taking control – "I'm sorry Dave, I can't do that." Rather, we are in an era in which work will be radically redefined, people will have much more powerful tools, and mundane and repetitive work will transfer to machines.
That DOES mean, as Ginni says, that organizations must put learning into every process they have. Organizations need to go on the offensive in this process. Waiting will mean a loss of the aforementioned incumbency advantage and a surrender to the more usual and not very pleasant form of "incumbent disruption."
4 -- TRUSTED data stewardship will become a critical competency. And that means a conversation not only about what, but who.
If the Facebook debacle has demonstrated anything, it's that data stewardship matters. And when this stewardship is short-changed, the impact can be devastating.
Stewardship is one of those words that sounds kind of quaint in our current world, but it is exactly the right word for what is needed in the era of data and machine learning. I like this Merriam-Webster definition: the conducting, supervising, or managing of something, but especially the careful and responsible management of something entrusted to one's care.
Stewardship has both a what component -- what kinds of best practices will the steward use to carry out his/her responsibility? -- but also a who component -- can the steward be trusted with whatever is put in his/her care?
The Facebook conversation reminds me of the old quote attributed to many -- "If the product is free then you are the product, not the customer." There is an emerging conversation about Facebook – and Google for that matter – that I am sure is going to continue to grow, and it involves who ultimately owns your data, who gets to use it, and who gets to monetize it – and whether they could ultimately be a competitor to you. Professor Scott Galloway was one of the early voices in this conversation about monopoly platform power in The Four. I don't think we've heard the end of this discussion – it's just beginning.
The Facebook conversation is ultimately a conversation about data stewardship. And when this type of conversation spills into the political realm it will get really nutty. Related to this is also an emerging conversation about Amazon and how we balance the short term desire for customer convenience with the long-term consequences of a single company ultimately dominating not just a single retail category, but the entire retail space. I wrote about my own growing personal qualms in What are the Implications of Amazon's Platform Dominance?
We are in a time of exponential change. In BOTH business and in technology. Think of it as the upper right-hand corner of a Gartner quadrant if that makes it seem more profound. These accelerated moments only occur once in a generation; it's going to be an interesting ride.
We're going to be talking about a lot of these issues at AIIM 2018. It's just a few weeks away.
JOIN US in San Antonio.
---
[Note: In the interest of full disclosure, IBM invited me to attend Think2018 and paid my way, but did not review this article. A shout-out to the #IBMAutomation folks -- the new home for the non-governance portion of their content portfolio -- I do love my "Feed the Humans" shirt.]