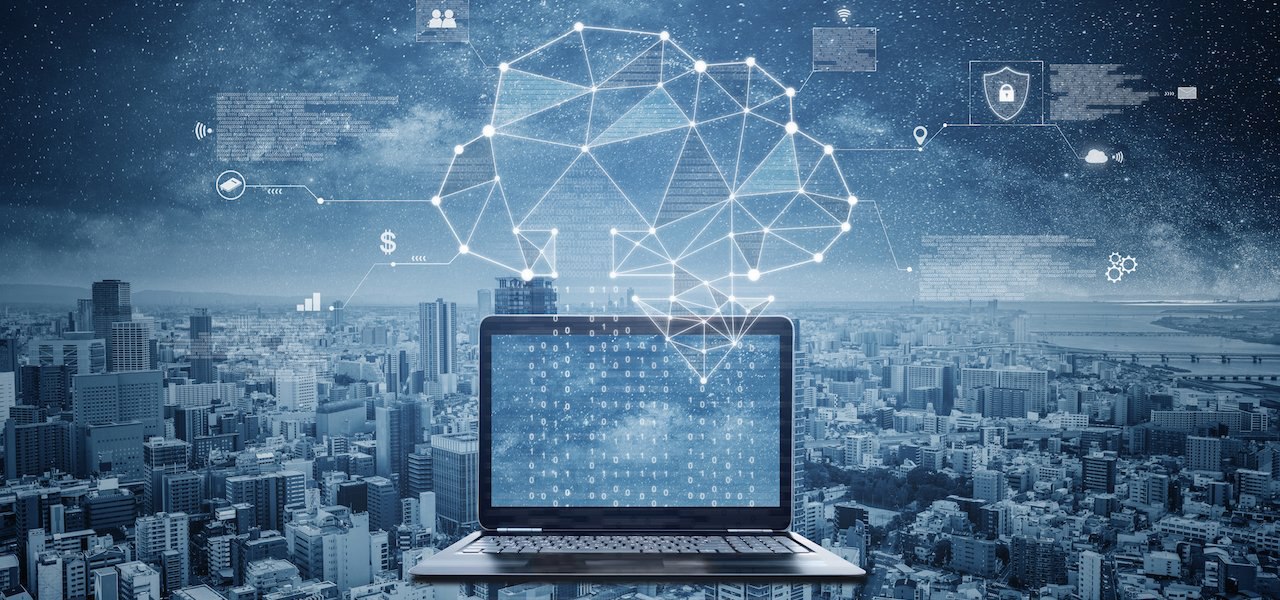 Subscribe
Cloud Computing - Benefits, Approaches, and Considerations
Cloud computing is an expanding technology that is leading the digital transformation of businesses in various sectors. The strategies that organizations take in their cloud journey can give them a competitive advantage and lead to rapid growth. But this may not only mean a simple deployment of technology that the company must adapt to, a new cloud approach could be truly transformative.
In my time working for the London-based Computers in the City, I've helped numerous companies grow and expand their business with the Cloud. I've learned a lot over the years and wanted to share some thoughts on the benefits, approaches, and considerations.
The Current Use of Cloud
It should be no secret to anyone that cloud computing is growing fast and is set to revolutionize the business world. According to forecasts from Gartner, the revenues for public cloud services worldwide will have increased from $182.4 billion in 2018 to $331.2 billion in 2022.
According to a survey by LogicMonitor, by the end of 2020, as much as 83 percent of business workloads will be stored in the cloud. This forecast can be broken down into 41 percent in public cloud services, such as Microsoft Azure or AWS, 20 percent in private cloud, and 22 percent running on hybrid cloud platforms.
Enterprises are often driven to cloud engagement by the cost savings, or as part of a larger digital transformation, but the cloud journey is not always a smooth one. Savings may not be realized immediately, and a transformation that is not carefully planned could potentially be more disruptive.
A cloud transformation needs to take into account such things as the apps that will be migrated and supported by the cloud, network transformation, and whether hybridization will be a possibility. A reliable IT support company will be a useful resource for consultation and execution.
---
---
Instead of just planning for the advantages that cloud services can offer, enterprises must be careful to consider the various challenges of cloud migration.
One of the greatest issues in cloud engagement is security. This is hardly surprising given the rapid rise in data breaches of various kinds. Cloud providers are currently able to keep pace with the threats, but this does mean that safeguards such as authentication, identity management, and access control mechanisms must be kept to a maximum.
Businesses must also ensure that resources and expertise are kept to the highest level. This means keeping up with newly available tools is important, as is staff training. Additional challenges can be encountered with the management of multiple clouds, cost management, and compliance.
The Benefits of Cloud
Flexibility: With cloud solutions in place, employees will be less engaged in data storage issues. They will be able to access data when they need it, creating a more flexible working environment. Compared to hosting on a local server, cloud solutions offer improved flexibility and a greater range of choices, as well as more office space. This means more efficiency and time to focus on core business functions.


Financial Savings: Businesses may be concerned about the initial costs of implementing cloud-based solutions, but the returns on investment in the long term should also be considered. More immediate access to data will save money and time on launching projects, and as cloud services can be paid for on a pay-as-you-go basis, there is less risk of paying for something you won't make use of.


Mobility: Cloud computing certainly offers much better and faster access to corporate data for staff members. Access from mobile devices gives staff the option to travel, it provides more options for contractors, and it leads to improved efficiency and a better work-life balance. According to research by Dell, businesses that prioritize employee satisfaction are up to 24% more likely to expand their use of cloud technologies.


Scalability: With the cloud, the available solutions are much more flexible. While a local server cannot be easily scaled, scalability is a built-in component of cloud solutions. If you experience a peak in your website traffic, your cloud capacity can be increased instantly, then later scaled back if this is necessary. Packages do not need to be permanent, and the costs reflect this.


Security: There are many who are concerned about the safety of data that is held by a cloud host. But hosts are usually dedicated to security, and studies have shown that bigger threats are posed by internal data theft and human error. A recent study found that improvements in security following cloud migrations were found by as many as 94% of businesses. Provided that the right security measures are followed, the cloud is generally a safer place.


Business Continuity: Once they are freed from the limiting factors of physical equipment, cloud computing can offer business operations a much more reliable response in worst-case scenarios. 2020 has already seen a major disruption to business, and those with the best disaster recovery and backup solutions will find themselves in a better situation. Cloud design, including redundancy, ensures that in the event of a server failure, data access can come back up immediately. This ensures a minimal loss in productivity.
What's the Best Cloud Approach?
'Cloud-First' Approach: The 'cloud-first' approach is a leading strategy that is recommended by Gartner analyst Elias Knaser, who suggests that failing to do this will cause a business to fall behind their competition. The importance of cloud-first is that it is accepted by the whole organization, and not only the IT department. This means cloud solutions must focus on the complete use of cloud technology so that business leaders can develop the benefits and return greater profits.


Hybrid Cloud: While some organizations are caught between the different pros and cons of public and private cloud deployments, hybrid cloud is the environment that connects the two in a single infrastructure. In order to offer more freedom or flexibility, hybrid cloud infrastructures should be built up from the foundations. When building and deploying applications to hybrid cloud, enterprises need to take into account the productivity and enablement of the developer. The needs of an app can change, and this could mean a shift from private to public.


Multi-Cloud: A term that describes the use of a variety of cloud solutions in a single architecture is multi-cloud. While the governance of a single provider can be challenging, the challenges are vastly increased with a multi-cloud environment. The services provided are on-demand and self-service, but this places a greater emphasis on organizations to manage their own consumption, as well as their use of multiple providers.
Cloud management tools can help to orchestrate workloads, and additional automation tools help to render everyday operations more efficient. Businesses can use strategies for cloud management tooling by choosing and deploying the most suitable cloud management solutions. The best approach is to use the fewest of tools that are sufficient for all the management needs. It is better to prioritize the use of the cloud platform's native toolset and supplement this with third-party platforms where it is necessary.
There are many considerations in developing a cloud strategy, and then choosing and deploying the most suitable cloud solutions. While all deployments are more than likely to bring benefits, finding the approach that is the most efficient and cost-effective will produce the biggest impact. This will, in turn, create a competitive edge, and return the most profits for the business.
About Roy Castleman
Roy Castleman is the founder and managing director of EC-MSP Ltd., a London-based IT support organization focusing on small and medium-sized businesses. An experienced consultant in disaster recovery, he has accreditation with such companies as Microsoft, HP, and Cisco.