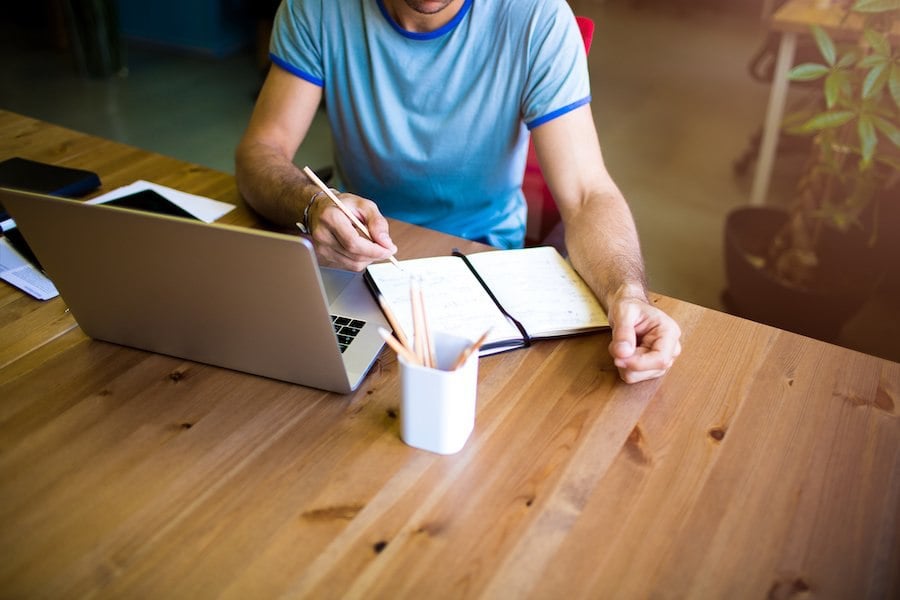 {% if (variables.subscriberProperty != "yes") && (variables.subscribeUrl != "") %}
Subscribe
{% endif %}
Digital Leaders Tackle Information Chaos at Its Origins
In a recent AIIM Industry Watch survey -- State of Intelligent Information Management: Getting Ahead of the Digital Transformation Curve -- I asked this question -- "Agree or Disagree: Digitizing and standardizing business inputs is one of the key bottlenecks for Digital Transformation." The results are clear: Information chaos needs to be tackled at its origins.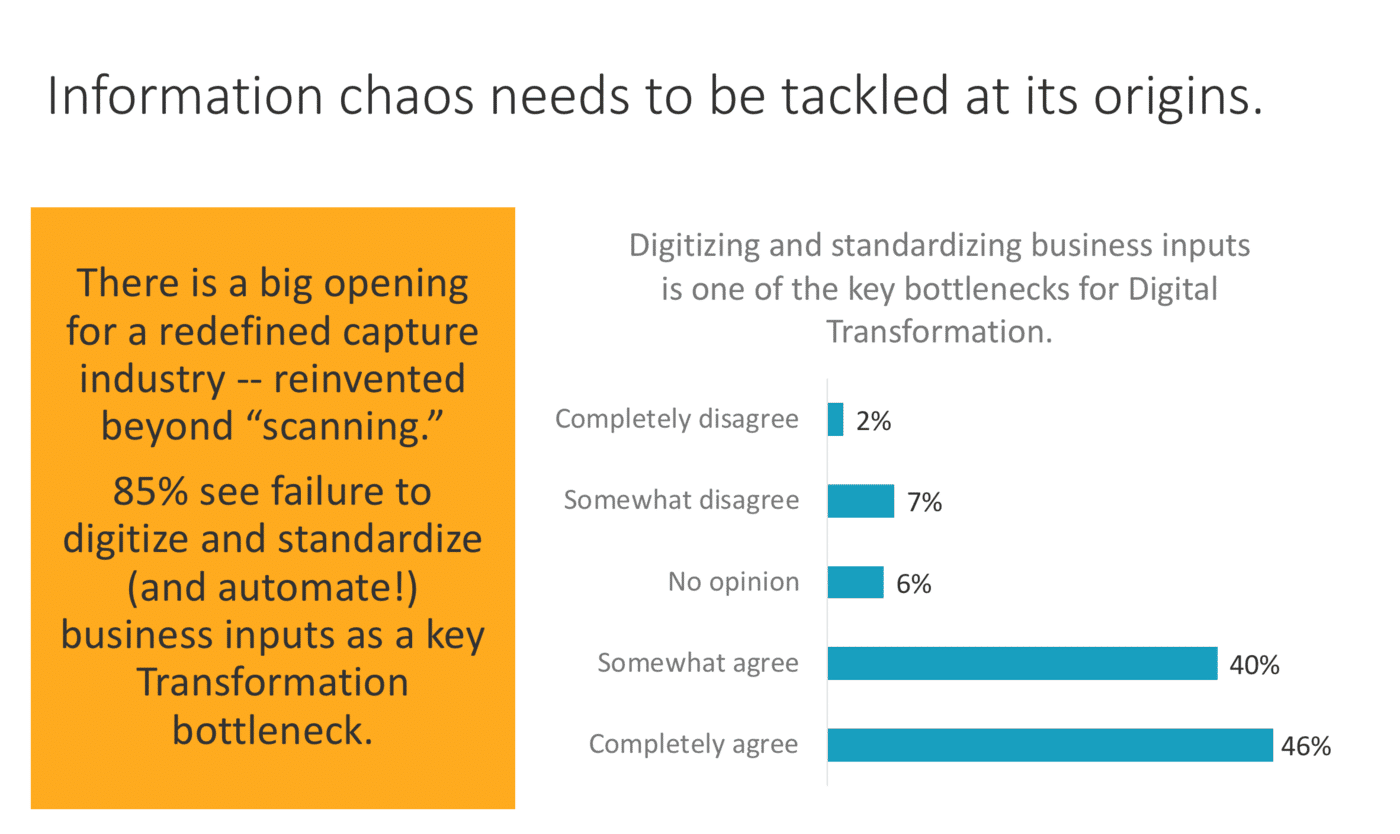 Given the critical and strategic importance of information capture, we recently surveyed over 100 "capture leaders" -- organizations with a rich history of information and document capture -- to get a better handle on key business drivers influencing information capture decisions, best practices, and some of the key challenges facing organizations. [Note: We're going to be doing a free webinar on these findings on May 22 -- details are HERE.]
Three big themes emerged for me in looking through the survey data:
Leaders push the envelope on automation and machine learning.
Leaders are agnostic in their technology choices when it comes to handling paper-based and digital information.
Leaders "connect the dots" between document-based data quality and authenticity and their RPA initiatives.
Find out more during our webinar — register HERE.
And get a free copy of my new Tip Sheet -- Three Information Capture Characteristics of Digital Transformation Leaders