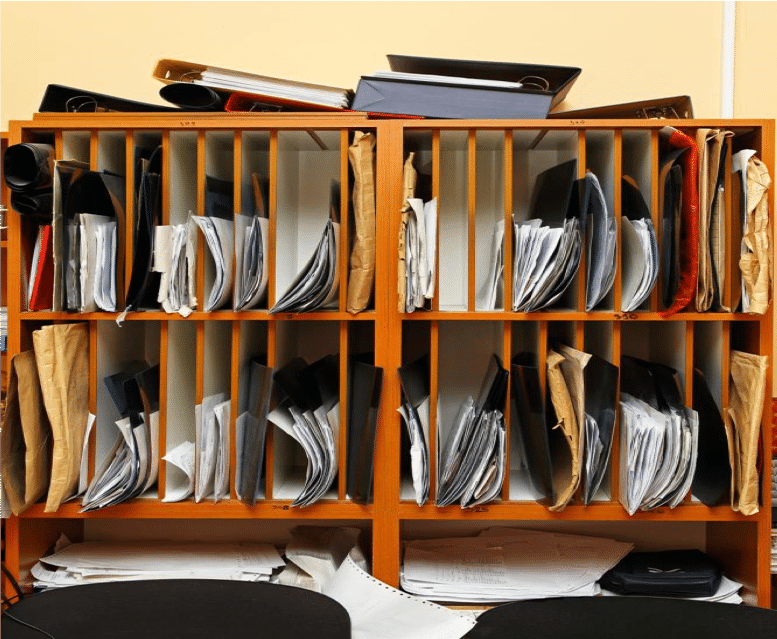 Subscribe
How Document Scanning Can Improve Productivity at Your Workplace
Document Management | Capture and Imaging
Companies are always looking for ways to make their workplace more productive and efficient and to reduce costs. Document management has an important role to play here.
A survey conducted in 2012 showed that 21.3% of losses in employee productivity are due to paper-based documentation challenges that businesses go through.
Converting your paper files into digital files via document scanning services can really help in alleviating the nuisance of managing paperwork at the office. While some documents do need to be printed, digitization can considerably increase your workplace productivity.
With document scanning businesses, you can achieve superior efficiency, better systems for storage and retrieval and greater security controls.
Let's take a deeper look into how digitization can prove to be beneficial for your business.
Your Office Space Is Saved
Storing paper means having to arrange rows and rows of filing cabinets. The maintenance of these spaces is also a tedious task. With document scanning, you can save up all that space and utilize it more effectively. Even the need for a large office can be eliminated and you may move to a smaller one, reducing your rental cost.
To work in an environment where your employees feel buried under piles of papers and folders increases their frustration. More room for your employees and a less cluttered environment boost their morale and overall satisfaction.
Saves Time
Storing your documents digitally will help save the time that goes in printing, arranging and filing papers. Moreover, employees will not have to waste hours trying to look for a document.
According to the results of one report, an employee, on average, spends 50% of their work time chasing down documents. Digitization of documents will make document retrieval become as simple as a few clicks. The saved time can then be put to revenue generating activities instead, enhancing profitability.
---
---
Centralized Storage and Updating
All documents are stored in one location which is easily accessible to everyone. All employees know where to find the required information.
Since all information is stored in one place, any updates are made visible to all workers with minimal effort. It also becomes less complicated for workers to trace the record of updates as both old and new files are easily accessible.
Easy Sharing
Digitized documents enable project teams and workers to conveniently share important business information and records with each other, enhancing collaboration. Document transfer among clients and external parties also becomes much more efficient this way.
This is especially beneficial for companies that have a large client base and/or employees working at different locations within the country or outside that need to collaborate smoothly.
No Missing or Files
It is very easy for records to go missing when they are buried underneath piles of papers or when they have to be circulated among many people. Document scanning ensures that every document stays in one easy to access location and no paper goes into the wrong file or slips under the cabinet.
You Save Your Money
It is estimated that US companies will waste about $8 billion every year on managing paper. A typical office worker in the US uses a whopping 10,000 sheets of paper a year.
The expense your company incurs on managing data in paper format is much greater than you think!
With document digitization you get to save all the money that goes into printing, filing and storing papers.
Greater Security
Paper-based documents and records are vulnerable to data theft, loss and even disasters. When information is stored digitally, it is better protected against these threats. Where necessary, accessibility to information can also be restricted using password protection.
Document scanning services ensure that confidential records, financial reports, client information, pricing projections, etc. are safely kept away from any possible security breach.
A number of data protection software are now available that can put greater access controls on your digital documents. You can even check which document was accessed when and by which user.
With digitization, data backup is easy and cost-effective. Digital documents are also free from any risk of disasters such as fire or floods.
Easier Archiving
When documents are available in digital format, organizing them and maintaining historical records becomes less time consuming and simpler. This greatly benefits both the existing and future employees. Business information will be available to them in a logical and orderly manner.
Better Audit Compliance
It's easier for businesses to meet their legal and regulatory obligations with digital documents. Audits can become stressful if important documents are missing or difficult to locate. Document scanning also reduces the risk of getting penalized or incurring fines during audits.
You Become More Environmentally Responsible
Document scanning not only benefits your business but also protects the environment. It enormously cuts down your consumption of paper, ink, stationary items and electricity. All of these contribute to reducing your carbon footprint and ensuring a greener planet.
A company that is environmentally responsible creates a better reputation for itself!
Document scanning is crucial to streamlining your work processes and improving your workplace productivity. It also gives you the peace of mind that all valuable business data and information is well protected and centrally located. Get in touch with a document scanning company to save your organization time and money.
About Brandon Harris (Smooth Photo Scanning)
Brandon Harris is the owner of Smooth Photo Scanning Services (https://smoothphotoscanning.com/) - One of the leading photo digitizing service provider in Lodi, NJ providing Slide scanning services, Convert Negatives To Digital (https://www.smoothphotoscanning.com/negative-scanning/), Convert Cassette To CD and VHS To DVD Services, etc Prior to that, Brandon owned and operated a small bakery. Other than working to grow and improve his business, he enjoys spending time with his wife, daughter, and family.