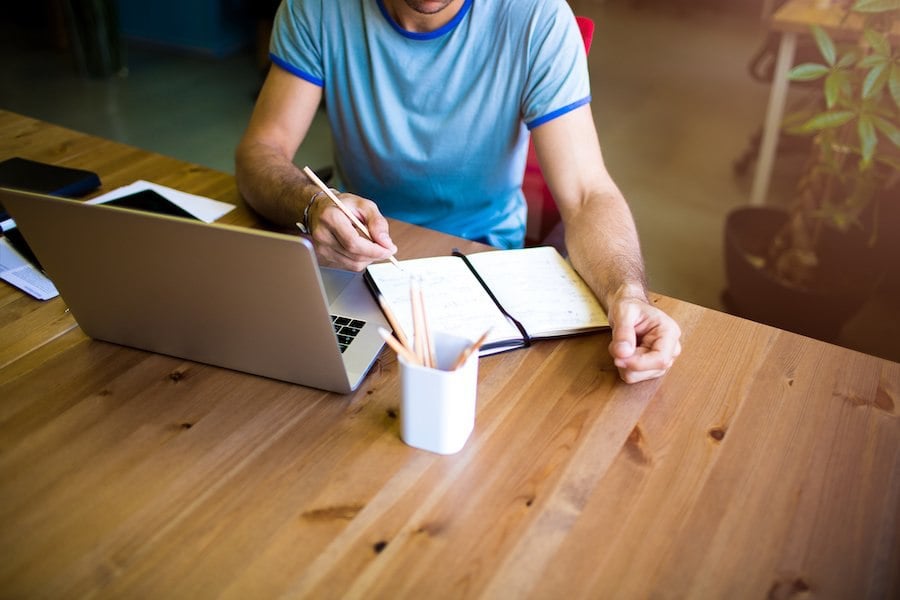 Subscribe
8 Things to Look For In a Document Management Service Provider
Document Management | Capture and Imaging
Not every document management company has the expertise and flexibility to meet your firm's needs. Follow these guidelines to choose a document scanning and document management service provider that will help your company operate more efficiently, improve your bottom line and strengthen your competitive position; now and as you plan for growth in the future.
Focus and Experience.

Choose the service provider with the most experience, and look for companies for which document scanning is their primary focus. You can purchase copiers elsewhere; you want a document imaging provider that has built its reputation on providing quality document scanning, document indexing, and document management services.

Make sure your potential document scanning provider offers strong references from firms in your industry or firms using their services for similar applications. For example, if your company will be incorporating document scanning and electronic document management in the accounts payable department, do they have a reference from another firm doing the same?

Volume is important too, as that will have an impact on cost. Do they specialize in document management for small businesses or large enterprises?

Flexibility of Services.

Does the service provider offer several solutions for your document imaging and management needs? Steer clear of companies that require your firm to change its processes to fit their solutions. A top-notch document scanning firm works with every client to provide the services that best fit their current and future requirements. This means having the ability to incorporate additional projects and people seamlessly.

On-Site and Outsourcing Options.

One of the ways a professional document management company meets every client's needs is by offering both on-site and outsourced scanning options. Whether your documents must remain on-site, can be processed at an off-site document scanning facility, or a combination of both, your document imaging supplier should be able to meet your requirements. Additionally, document management software for the storage, retrieval, and distribution of your documents should be available as a web-based repository, or as an in-house solution running on your internal infrastructure.

Reliability.

Whether you choose an in-house or outsourced solution, does the service provider deliver what it promises? A professional document imaging company should provide quick turnaround on document scanning, meet the deadlines set by clients, provide 99.9% uptime or better on its web-based document management repository, and be responsive to both service issues and additional needs.

Local Offices.

Look for a company within a 50-100 mile radius of yours to avoid interruption in your key business processes. Easily accessible production facilities and customer service teams promote peace of mind when you're handing over control of mission-critical documents. You should also visit the document scanning facility before you award a project to observe the integrity of their operations, quality control procedures, and production process.

A Secure, State-of-the-Art Document Processing Facility.

A well-run facility should be designed for unprecedented speed, efficiency, and security, and certified by one of the leading document scanning manufacturers. A top-notch facility should offer:

Massive Processing Capability
Uninterrupted Service
Failsafe Security
Optimized Workflow
Maximum Productivity

Client-Focused Services.

Scanning and indexing a document are only the beginning of a solution; look for a company that understands how your business works and the role that the document management solution will play in improving your business processes and bottom line. Client-focused services, such as on-site staff training, are standard when working with a professional document management company. Beyond training, there should be a single point of contact, ensuring your complete satisfaction with the quality, accuracy, and timeliness of every project.

Great Value.

While cost should not be the only factor when selecting a document-imaging provider, a company worth your business will offer cost-sensitive, expandable services that won't destroy your bottom line. Be wary of high-cost add-ons and vague promises of affordable services as you grow. A great document scanning company will spell out projected costs up-front, stand behind its commitments, and show you a quick return on investment.
Document scanning can increase staff productivity, lower overall costs, and position your company for expansion without growing pains. By carefully weighing service providers against the eight guidelines above, you're assured of a document management solution that best fits your business plan and bottom line.
------
Take your search for a Document Service Provider even further and find your solution in AIIM's Buyers' Guide. Search by need, find educational resources, and rate your solutions.