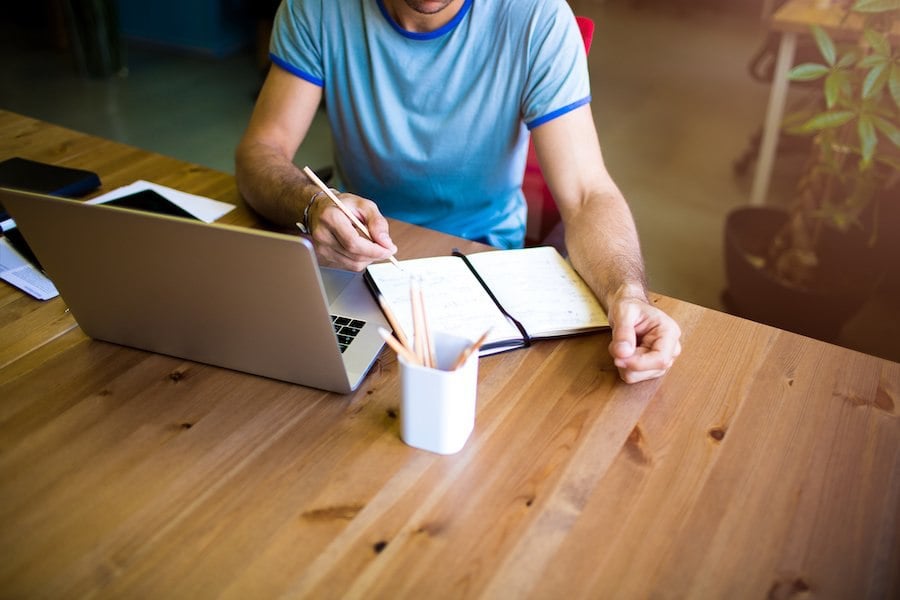 Subscribe
8 Document Management Practices that are Cost-Effective and Eco-Friendly
Document Management | Capture and Imaging
As leading economic indicators continue to signal a global economic slowdown, companies are looking for practical steps to take – such as lowering costs and streamlining operations – in order to weather the storm and achieve a competitive edge in the eventual recovery. At the same time, recent industry research shows that businesses also want to be more environmentally responsible.
There are several document management practices that can help companies reach both their environmental and cost-reduction goals. From the sustainability perspective, these practices can significantly reduce the use of paper, thereby saving trees, gas in shipping the paper, physical space to store it, and halting the eventual destruction of many files that end up in a landfill. According to the Environmental Paper Network, "If, for example, the United States cut its office paper use by roughly 10 percent, or 540,000 tons, greenhouse gases would fall by 1.6 million tons. This is the equivalent of taking 280,000 cars off the road for a year."
Here are eight guidelines highlighting document management practices in the office that can benefit the environment and reduce costs:
The workgroup alternative

To the extent possible, replacing personal desktop printers with workgroup MFPs (multifunction peripherals that combine print/copy/scan/fax functionality in one machine) shared by departments can have a strong positive impact. One financial services company replaced 1,100 copiers and printers and 1,000 fax machines with 400 MFPs. The initiative eliminated 1,700 machines that no longer consume resources based on their manufacture, transportation, operation, maintenance, and eventual disposal.

Adopt scanning practices

Instead of copying and storing physical documents, organizations can scan and store electronically. Employees can retain digital copies that they can distribute electronically, and at the same time, avoid accumulating files filled with paper.

As a conservative estimate, scanning can reduce paper consumption by one to three percent. In a recent industry survey, senior executives involved in document management indicated that document scanning has a high impact across the greatest range of business goals that include reducing costs, increasing competitive advantage, enhancing regulatory compliance, and improving customer service.

Default to duplex

Most multi-page documents don't require the text to be printed on one side of the page. Newspapers, magazines, and books use both sides (duplex printing). With effective fleet management, it is possible to change office practices and make duplex printing of multi-page documents the norm. This can potentially decrease paper use by up to 50 percent.

Eliminate printing banner pages

A banner page is the extra page that prints before an employee's file prints with the username and machine name information. Gartner's research estimates that organizations can reduce their consumables cost by up to 20 percent by eliminating banner pages from office print jobs. Banner pages can represent up to a quarter of pages printed for some typical office print jobs. A 1,000 person organization could cut up 1.6 million pages and save $33,500 per year by eliminating banner page printing ("Cost Cutting Initiatives for Office Printing," Sharon McNee and Ken Weilerstein, Feb. 2008.)

Bulk up

Buying paper and toner in bulk can reduce transportation, packaging, and storage resources. Buying in bulk also often results in cost savings.

Leverage "smart" technologies

Enterprises can use MFP "smart" technologies such as Personal Mail Box, Fax-from-Desktop, Scan-to-Email/File Folder, and Document Routing to decrease paper and chemicals used in printing. This can reduce paper usage by up to three percent.

Implement user authentication

As many as one in ten documents are sent to the printer and uncollected or sent again before collection to correct user errors. Enterprises could reduce ad hoc print costs by up to 10 percent by implementing a PIN authentication system.

Put more text on each page

Paper usage can be reduced by changing a few default settings that will result in more text on each page. For example, in MS Word, you can go to "File," then to "Page Setup" and set the margins to accommodate more text. Compared to the standard settings, this could use up to 14 percent less paper. Additionally, when printing, you can reduce font size to 10 point to decrease the amount of paper required.