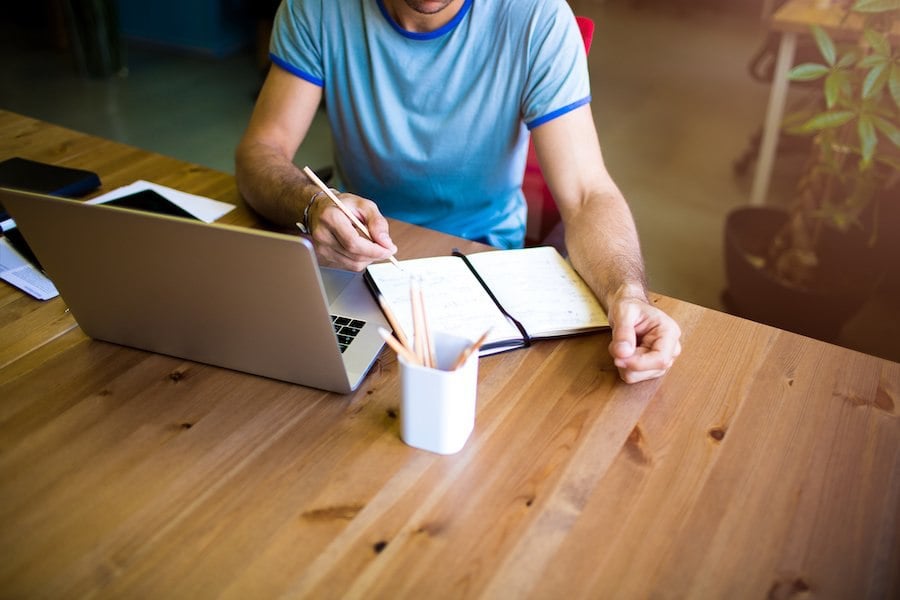 Subscribe
Enterprise Search: How to Improve the Findability of your Information
With the explosion of content in the enterprise, findability has become a major concern for most organizations. Tens of millions of documents can be scattered between multiple file systems, databases and content management applications. Each application has a different access method and no common interface exists for a user who needs a piece of knowledge to get their job done. Putting all of this content in a common location and providing an interface to find this data is the job of enterprise search.
The Keys to Making Your Information More Findable
1. Data in Many Types of Files
Much of the content in organizations has grown over time through multiple different systems. Every merger or acquisition introduces additional types of files and storage locations. Many of the applications to open this data are proprietary and may not be available to all users. Data, however, resides in all of these different file types and must be accessible. The ability to identify relevant files and provide a peek into the content regardless of format removes a burden from users that often leaves data unused.
2. Data Locked in Systems
As organizations grow, so do the number of applications that they support. Each of these applications, whether purchased or developed internally, stores corporate data and - therefore - knowledge. This is often a fishing expedition, requiring knowledge of many different systems and interfaces.
New users can take months or years to learn all of these applications and understand the data that they contain. While helping a client build a customer service system, I learned that their representatives had to open as many as 11 applications to answer a single customer question. Not only did this cause a dramatic increase in the time spent on the task, but it often led to incorrect answers.
Providing a single interface into the data from many systems eliminates this problem. Even though the information is in a single application, it still needs to provide sufficient context and relevant details so the user can take action. This approach moves users from a simple search box to a search-based application and continues companies down the path of deriving value from enterprise search.
3. Not all Text is the Same
Much of the functionality of search comes from the ability to handle unstructured data. An application that can help users find a subset of documents based on a keyword search can be valuable, but the ability of the search application to interpret the text and provide context around specific elements or entities provides the findability that produces even greater value.
The ability to find products, people, locations, and many other entities allows for the documents to be meaningfully categorized. This categorization is different for each company and - sometimes - for each user. Consider the value of searching for a term and being presented with thousands of possible matches and then being able to further refine the search based on a product and customer list that is created specifically to the current results.
4. Users Can't Spel so Gud
Somewhere between thought and my keyboard is a gremlin because what I think is not always what appears! This is certainly a common problem and one that must be accounted for in any search effort. Many times data in files is overlooked because a keyword is misspelled. The ability for a search engine to find near matches and common mistakes provides an option to expand a search and return documents that would otherwise get overlooked.
This capability is also useful in a search interface. Checking terms in a query against a spelling dictionary and a list of words common to the corpus and making suggestions provides another tool that improves the ability to quickly find the correct information.
5. Word Forms should not be Important
Spelling is certainly helpful, but lemmatization - the ability to group together the different inflected forms of a word so they can be analyzed as a single item - has the ability to transform a search experience. Wouldn't it make sense that if a search is performed for "run," the word "ran" may also be relevant? This is a simple example, but the ability to expand a search to include multiple forms of the requested terms means that users don't have to spend time performing multiple searches or miss data that may be exactly what they need.
6. Relevancy is not the same for Everyone
Turning search terms into relevant results ensures that users can find the documents they are seeking effectively. What is relevant to one company or one person may not be relevant to another. Tuning for relevance can, therefore, turn a mediocre search application into a fantastic one. Some applications are just fine with basic word matching. The more we understand about documents and their contents, however, the easier it is to adjust weighting. For example, the ability to recognize a document by type, author, creation date, or contained concepts allows the application to place a higher weight on specific data fields and more accurately predict the results a user is seeking. A document on the first page of results should be very relevant to the entered search terms, but keep in mind the ability to refine the search based on domain-specific data.
7. Security is Paramount
We restrict access to documents in many different ways. Often the decision of authorization is left up to a specific application. Application programmers go to great lengths to ensure that data is only viewed by those who are authorized to do so. A viable search application, therefore, must be able to understand and respect the authorization rules given to the content that is indexed. This means that, even though a user finds a relevant match, if they have not been granted permission to the document, they should not be shown any part of the document or even be made aware that it exists.
8. Effective Search Experience
All of the above points are great and will produce a fantastic index, but that index is irrelevant without an application that provides an intuitive, friendly experience. Users need to understand not only how to perform a search, but how to filter their results and how to take action to be productive with those results. The average number of search terms is about 1.7 words, which is not a lot when searching across millions of documents. Therefore, a conversation type of experience where users can get feedback from the results and refine their search makes for the most effective search results. This solves the findability problem, but the final step is allowing users to take action on a document through preview, common tasks, and other functionality provided directly by the application.
These eight items are critical to consider when implementing an enterprise search solution. Keep in mind, however, that most often this needs to be an iterative process. The goal of findability requires regular reviews of user activity and tuning to ensure that the application is still effective. The core, however, is a good search engine and some domain knowledge about the content available to an enterprise. While these projects can be difficult, achieving findability for your knowledge store will make your users productive. And that is certain to make management happy.