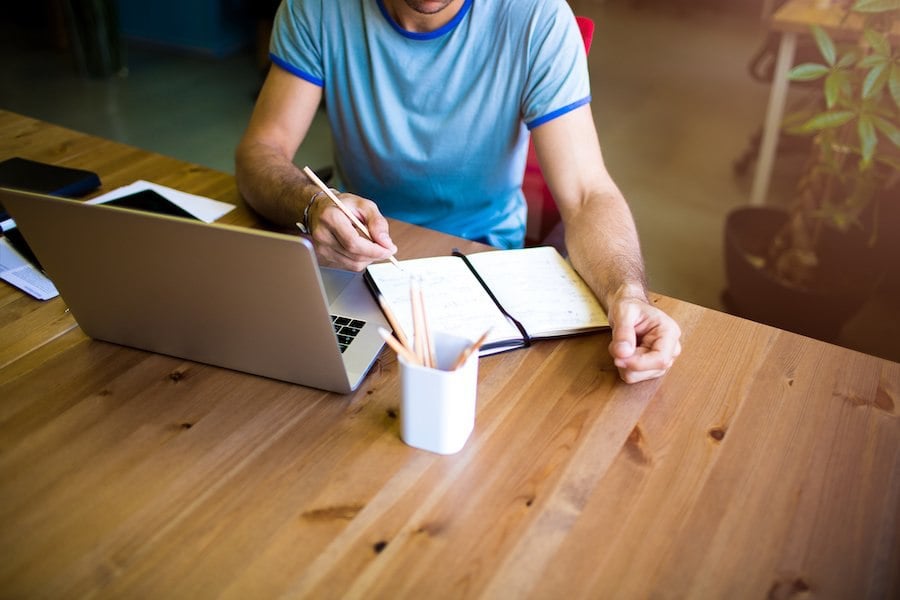 Subscribe
Paperless Dilemma No. 2 – Legal Limbo
The second in my series of six issues relative to getting rid of paper focuses on what I call Legal Limbo. See also…
One of the things that surprises me a good deal in doing seminars around the country on content management is that many people still do not quite understand that, in most instances, scanned documents are legal replacements for paper. We have had the E-Signature Act for probably 10 years now, and yet printing paper in order to assign signatures is still a very common practice.
I think we need to do a better job of convincing the skeptics -- especially in finance and administration -- that getting rid of paper need not oppose legal challenges. When we ask the question, "Which departments in your organization would you say are the most resistant to the introduction of paper-free working?" The results are pretty predictable. Legal is at the top of the list among 37% of the organizations surveyed, followed by finance with 33%, and HR with 21%.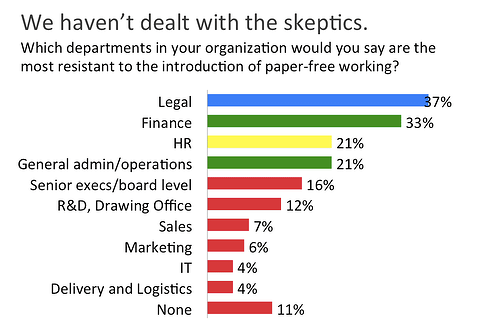 Another data point in the "Legal Limbo Sweepstakes" relates to what happens to documents after they are scanned. In our recent paper wars survey, for 61% of organizations, half or more of scanned documents are not destroyed after scanning. Pretty astounding considering that we have been doing this for twenty plus years
I am reminded of a visit recently to a service company that was scanning hundreds of thousands of documents for the customer. All of the paper files were coming in on pallets through the back door, being scanned, and then loaded back on the pallets and shipped right back to off-site storage. Clearly, there is some education needed in this process.
For more information on this, don't forget to get a copy of our new Industry Research report (free) -- Paper Wars: An Update from the Battlefield.