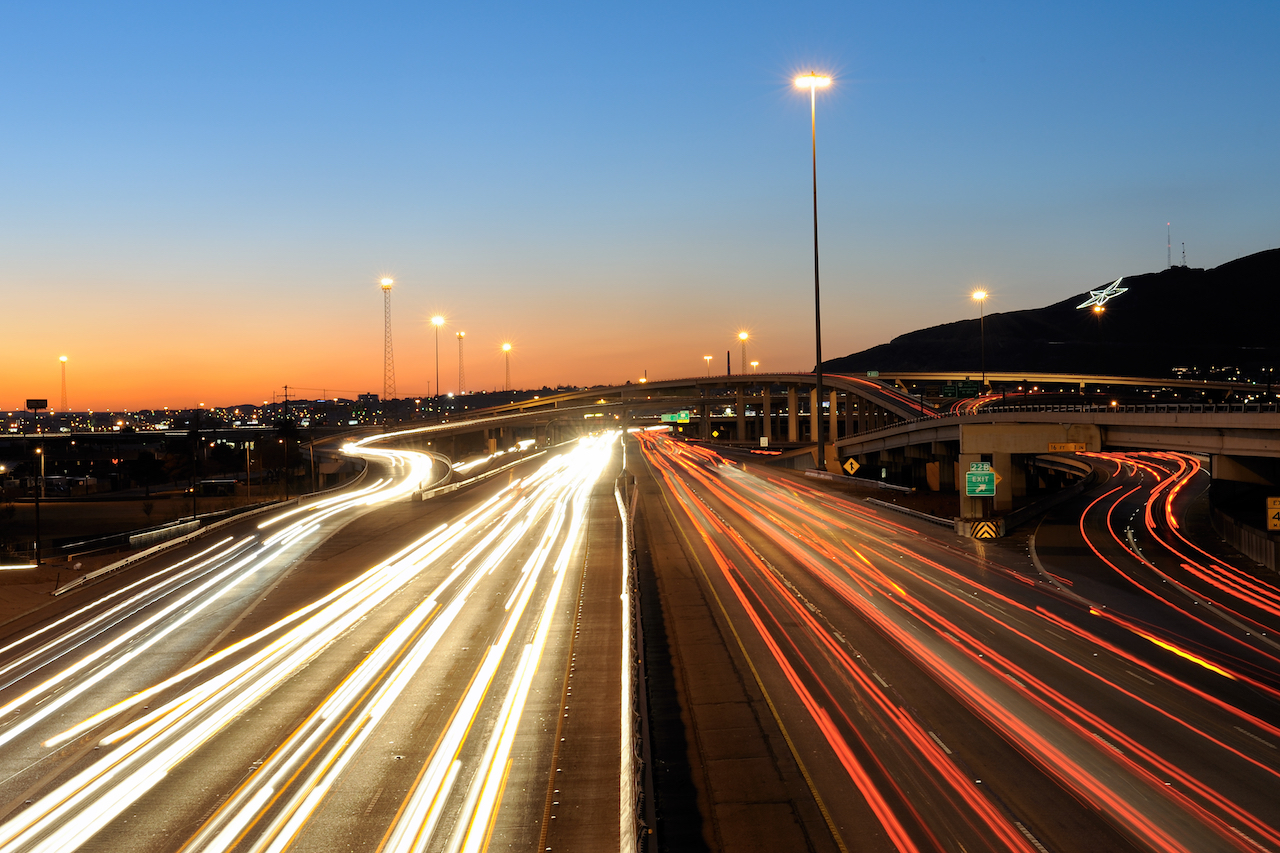 Subscribe
[Podcast] Content Integration to Unlock Performance
Capture and Imaging | AIIM on Air
Our ability to intelligently capture information in an automated and consistent way, share it with teams, customers and partners, and integrate that content into business processes is a core element of Intelligent Information Management. Indeed, this is the "on-ramp" to the process improvements using information to drive organizational performance.
AIIM members tell us that this is an important area of focus for information management professionals in 2021. Many are looking to boost content integration with common back-end processes like HR or Finance (38%), while others are looking to digitally transform the industry-specific processes that fuel the day-to-day operation of their business (34%). In any case, now more than ever, organizations of all kinds need to embrace disruption as a springboard for competitive advantage and adopt new ways of working that invigorate performance and success.
Content capture and integration to unlock performance is the topic of my new AIIM On Air interview with Tim Brady. Tim is the Chief Executive Officer at Colligo and a member of the AIIM Leadership Council. We discuss content management approaches that bring about more efficient capture of information and help unlock performance productivity by improving enterprise collaboration. Tim is an expert in synthesizing vast amounts of information to make decisions and design transformational business strategies.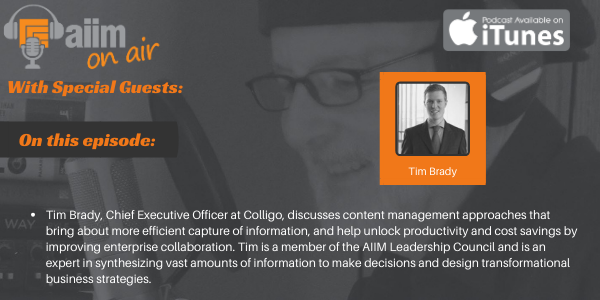 "Every company needs to digitalize and adopt modern working technologies, or they face the risk of being disrupted and no longer relevant," says Tim. "It's a secular trend that was taking place anyway, but has been accelerated over the last year. Businesses must consider how intelligent information management needs to be a layer to how they compete."
Gaining a competitive advantage with IIM is made more difficult by the ever-growing amount of information we must manage, and Tim recognizes that it is a difficult challenge to integrate and innovate amid the chaos. "Content is everywhere. Records are everywhere. The volume of information is proliferating; and you need to have a content management system and approach that has a modern architecture yet works within all of the traditional policies needed for proper governance within the organization."
Listen as we explore important perspectives and strategies that can make a difference. You can hear the complete AIIM On Air interview with Tim Brady from Colligo here.