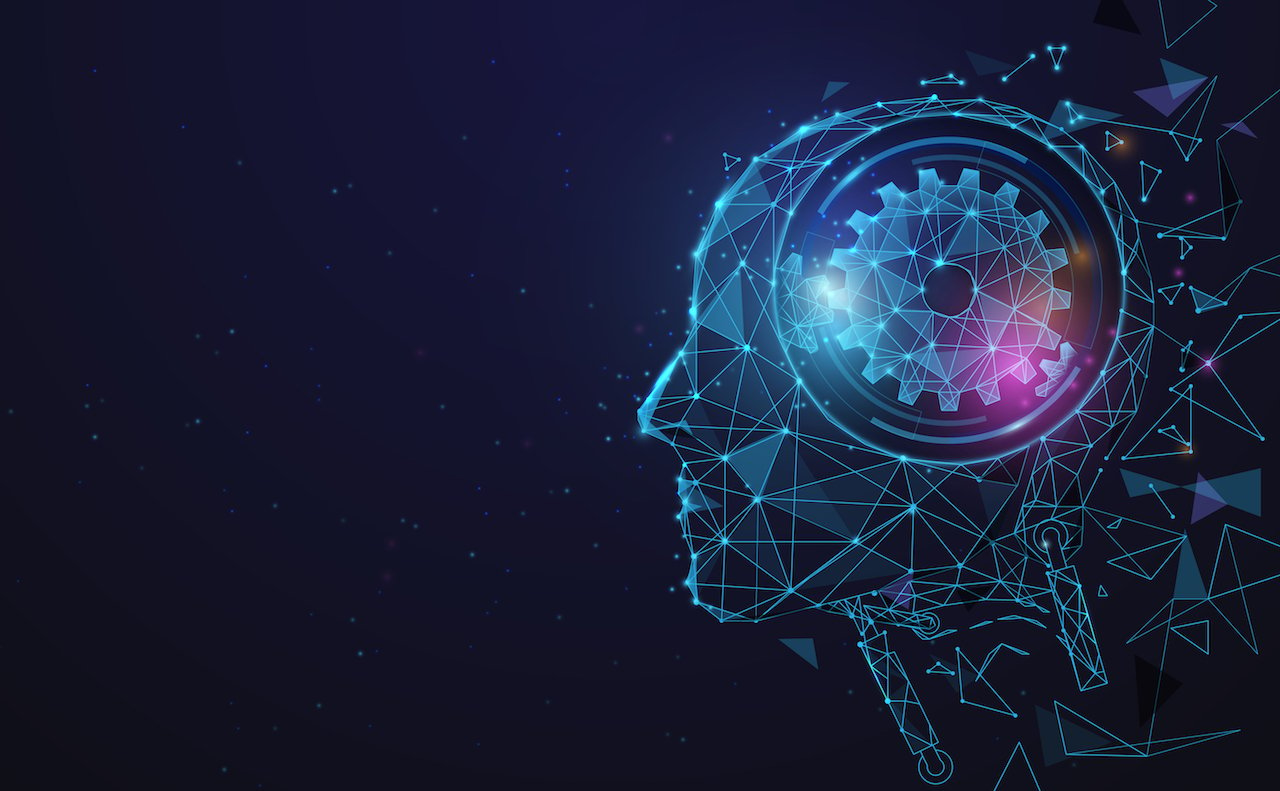 Subscribe
[Podcast] How Will Humanity Survive the AI Revolution?
Artificial Intelligence (AI) | AIIM on Air
How will humanity survive the AI revolution? Simple—we become superhuman. That is the subject of our new AIIM On Air interview with author and researcher Alex Bates.
In his book "Augmented Mind," Alex explains how the combination of AI with human intelligence – what he calls Intelligence Augmentation -- has revolutionary potential. After a decade on the front lines of AI research and implementation facilitating the collaboration of humans and AI, Bates created a global mastermind network of applied AI technologists and researchers with membership from Caltech, MIT, Harvard, Oxford, UCSD, USC, and other leading institutions and companies. Augmented Mind represents the culmination of this research and outlines a framework for creating hybrid solutions by combining AI, machine learning, and human intuition.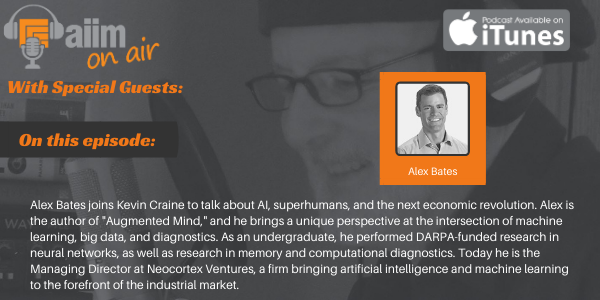 "The AI revolution doesn't have to mean 'robot takeover,'" says Alex. Instead, he paints a picture of a world where humanity and technology work together to become our best selves, solve the problems of today, and create bright new possibilities for the future.
This AIIM On Air interview explores how artificial intelligence combined with human intuition will herald an unprecedented era of productivity and financial success. The coming wave of human-centered AI will not only revolutionize the way we work and how our organizations operate, according to Alex, it will help us solve the biggest problems facing humanity while also protecting us from rogue or weaponized AI systems.
"This represents a massive opportunity not only for AI investors and technologists, but for all humans as it unlocks our unique gifts of intuition and human-centric intelligence for this next era," says Alex.
Listen here for more about his framework for creating hybrid solutions combining AI, machine learning, and human intuition.