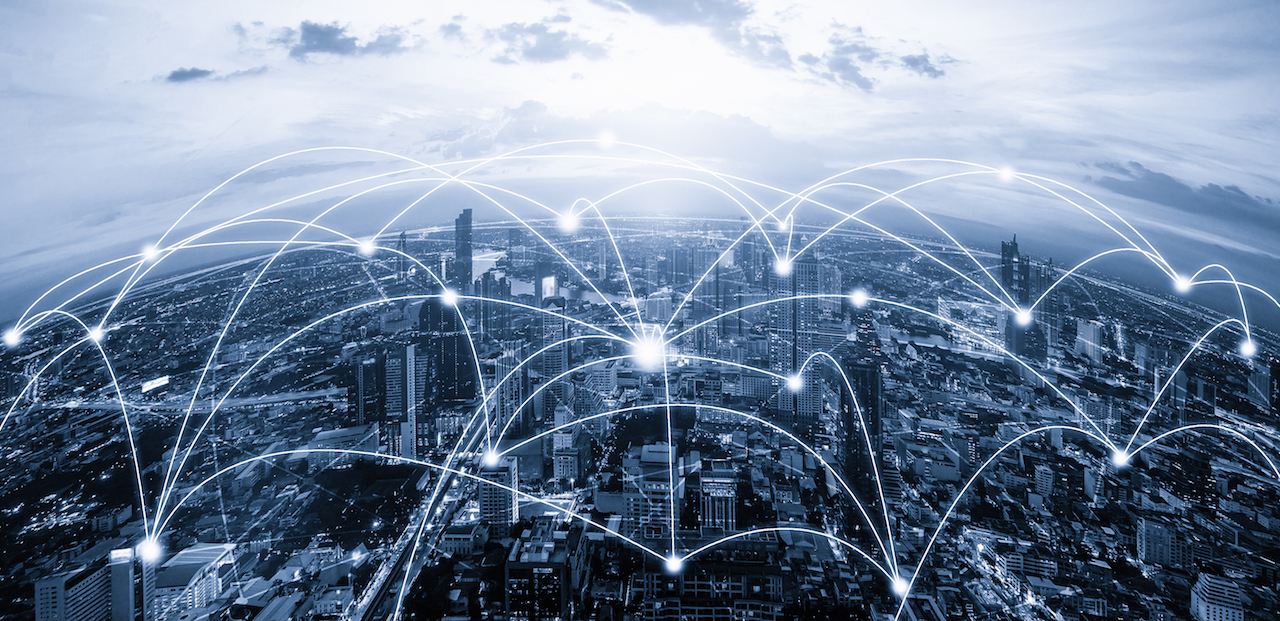 Subscribe
[Podcast] The Future of AI is Today
Artificial Intelligence (AI) | AIIM on Air
The notion of Artificial Intelligence has pervaded both the business world and popular culture. And, while Hollywood often portrays AI in a future world of smart robots with super-human characteristics, the truth is that AI technologies are already at work fueling important changes in the way business is conducted every day.
Artificial Intelligence provides the potential to reengineer and improve core business processes that drive the success of any enterprise organization. In many cases, those improved processes will operate in a completely different way; fully automated and autonomous, freeing up time previously taken by 'humans' to perform redundant and repetitive activities.
The key to gaining an advantage from AI is turning that innovation into real-world process improvement. It's not about the technology, it's about boosting the performance of the organization. And that is the topic of our new AIIM On Air podcast interview with author and futurist, Ash Fontana.
Ash has written an important book, "The AI-First Company", that discusses how to compete and win with Artificial Intelligence. Ash became one of the most recognized startup investors in the world after launching online investing at AngelList. He then became a Managing Director of Zetta, the first investment fund focused on AI. He has appeared in Fast Company, Bloomberg, Forbes, and CNBC, among others.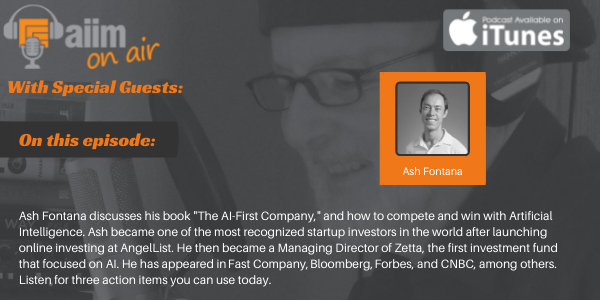 "The only trillion-dollar companies in the world are AI-first companies," says Ash. "Google, Amazon, Microsoft; these are all companies that put Artificial Intelligence at the center of their strategy. This pervades everything: the products they are building, how they are sourcing their team, and how they think about everything from pricing to people to product."
No longer the stuff of science fiction, Artificial Intelligence is shaping business today. AIIM research finds that 75% of organizations view digital transformation as "important" or "very important" to their organization's future viability. AI is an important ingredient in the transformation process.
Listen to this important interview on "AIIM On Air" for advice you can use today to reshape your organization into an AI-first company.