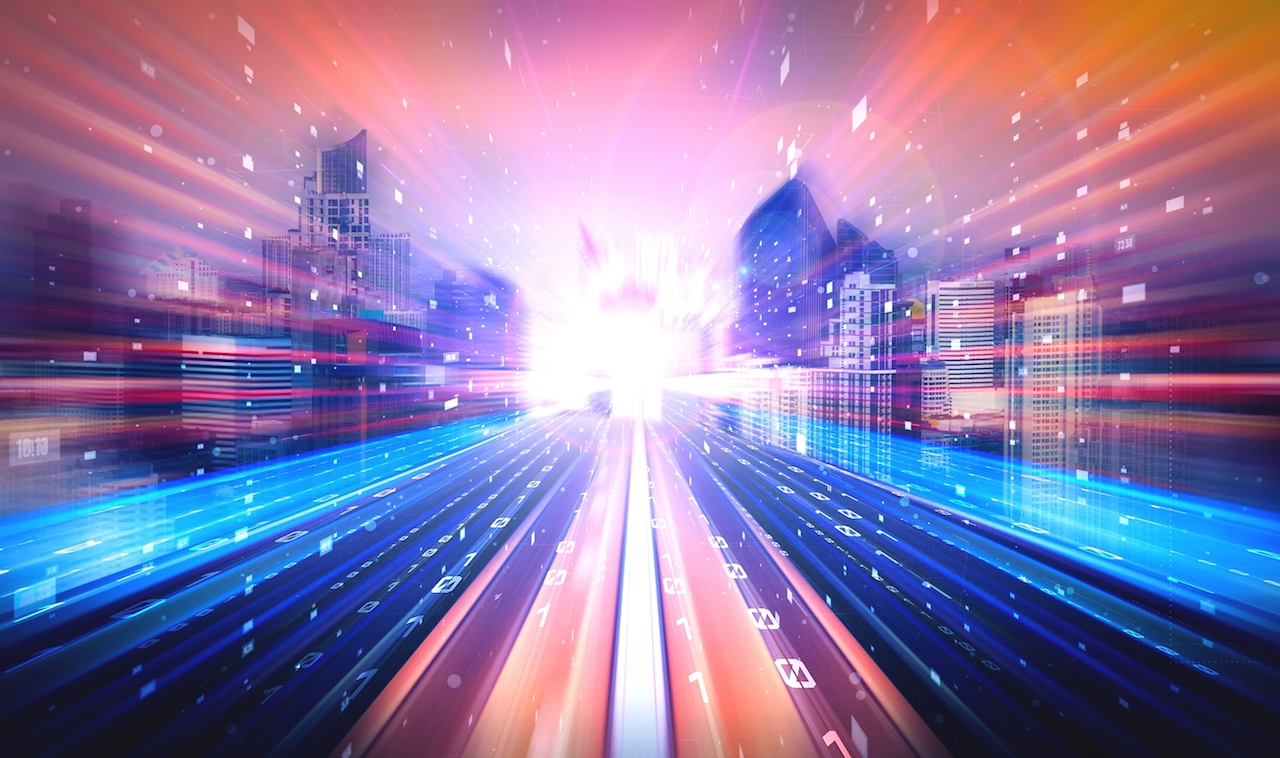 Subscribe
[Podcast] What is the Future of Work?
AIIM on Air | Digital Transformation
What is the future of work? That's hard to say. But one thing seems certain: Disruption lies ahead. Driven by innovations in technology, shifting business strategies, and evolving definitions of success, the workplace is changing fast. As the adoption of things like process automation, AI, and Machine Learning continue to accelerate, so will the pace of change in the workplace. Indeed, with the continuing trend toward remote work, many of us may not have a workplace at all. As a result, we must all reconsider how jobs are designed and work to adapt and learn for future growth.
This doesn't mean our new era of accelerated change has to feel as stressful and scary. Indeed, it may be just what we needed to break free of last-century mindsets and methodologies to embrace a next-century approach to the future of work. But it's essential that we reframe how we face the future.
That is the topic of my new interview on AIIM On Air with author, futurist, and innovator Jeff Schwartz. Jeff is the founding partner of Deloitte Consulting's Future of Work practice and the author of the new book "Work Disrupted." We explore opportunity, technology, and growth in 2021 and beyond, and what Jeff calls "the accelerated future of work."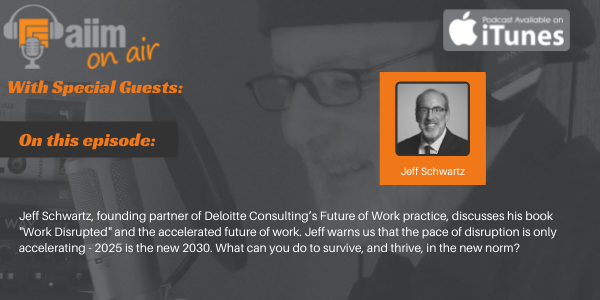 In the interview, Jeff maps out the skills and practices that require a fresh perspective as we prepare for a very different tomorrow. "The pace of disruption is only accelerating," says Jeff. "2025 is the new 2030, and we must build upon what the pandemic has taught us about ourselves and our businesses."
What should we be thinking about now, and strategizing for today, in order to be prepared? Jeff says to anticipate an AI-augmented workforce where people work with machines. Expect to continue to work anywhere, anytime, with anyone...and use this to your advantage. And smart leaders will shift away from a narrow vision on cost, compliance, and efficiency to an expanded one of growth, innovation, and meaning.
Want to hear more? Listen to the complete AIIM On Air interview with Jeff Schwartz here.