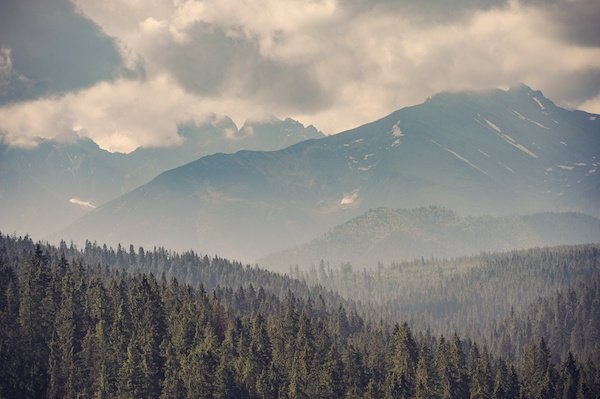 Subscribe
Seeing through the Haze to Leverage the Power of the Cloud
If we were to believe everything we hear in the press, then all computing and data storage is moving to the cloud — and quickly! The reality, though, is more nuanced. Firstly, there is no singular cloud; instead, there are hundreds of clouds to choose from. Secondly, not everything is moving to the cloud, and even the stuff that is is moving slowly. The world of Information Management has been somewhat slow and reluctant to move to the cloud, and often with good reason.
Despite its rapid growth, cloud computing has gotten a bad rap. Many believe that it is insecure, unreliable, and untrustworthy. We have all heard of security breaches and data losses in the cloud; Microsoft, Yahoo, LinkedIn, Google, Dropbox, and even Home Depot have reported massive cloud security breaches over the past few years. Moreover, some of the biggest cloud vendors have done little to soothe concerns about their trustworthiness or ability to truly understand business and enterprise needs. However, though some concerns remain valid, many others are at best overblown. The cloud, or at least some clouds, are not only enterprise-ready; they are an improvement over on-premises computing.
So, why has our research shown a particular reluctance in Information Management to move from on-premises to the cloud? Almost every organization, big and small, is already using multiple cloud computing systems, whether that be that cloud-based email or file storage, or powerful business applications like Salesforce, HubSpot, Slack, or Workday. What are the real barriers and the real opportunities of cloud computing for Information Management professionals?
Fundamentally, many Information Management professionals I talk to simply don't feel informed enough to make major decisions regarding the use of the cloud and want a better way to cut through the hype and gain a firm foundation of the differences between the structure and pricing of public, private, and hybrid cloud scenarios.
We want anyone who is using or moving to the cloud to be enlightened and feels confident to see through the marketing haze and grasp the possibilities and the challenges of leveraging the power of the cloud. So, we took this idea of unbiased, no-fluff learning, and developed a new training course with AIIM. And we didn't stop at the cloud - we expanded the course to cover the new and trending technologies that everyone is talking about, including cloud, Artificial Intelligence, Blockchain, and Robotic Process Automation.
We believe that the key to these technologies starts with understanding the fundamentals.