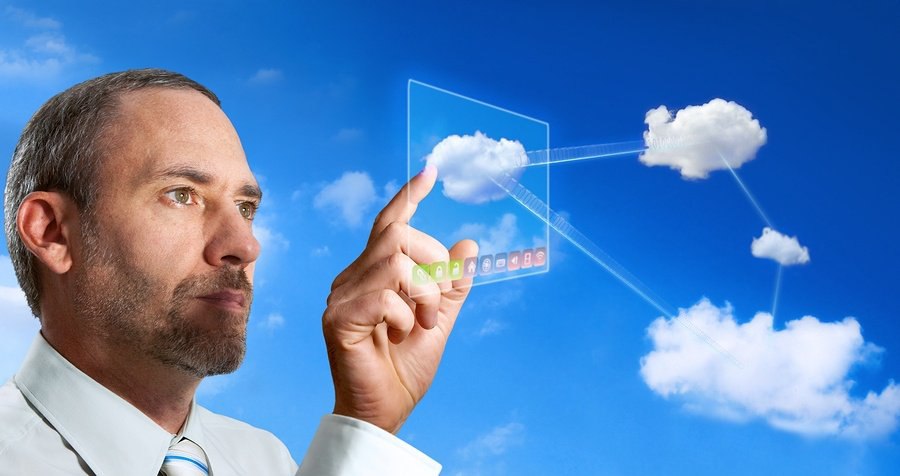 Subscribe
Tired of File Shares? 8 Things You Need to Know about Cloud Content Management
Cloud | Enterprise File Sync and Share (EFSS)
Organizations must provide a flexible and secure environment supporting the agile needs of their remote workforce, partners, and clients. Organizations must look beyond corporate walls and extend their business processes and access to business information in an effective and secure manner regardless of device type.
AIIM Research finds that 30% of respondents are seeing increasing use of unofficial cloud content management and file shares. Not only does this create additional information silos – that, for the most part, are unseen by the business – this also security, privacy, and information governance risks. Note the following:
Only 5% indicate they have an "official" cloud-based option.
19% prevent access to non-approved sites.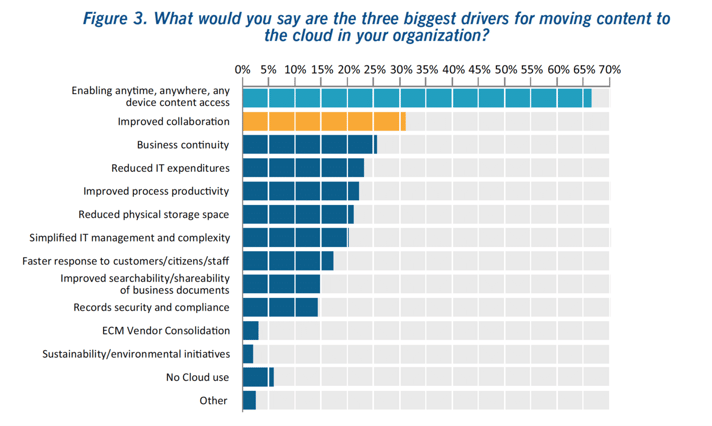 Organizations need a strategy to think beyond the firewall, but that still addresses core information governance concerns. What are organizations currently doing?
What You Need to Know About Cloud Content Management
82% of organizations are still accessing content from corporate file shares and virtual drives. 74% are accessing their content from a corporate ECM system.
iPhones (61%), iPads (53%), and Android Smartphones (49%) are the most commonly used mobile devices used for accessing documents. On the desktop, Windows PCs dominate.
67% of organizations are looking at cloud content management to provide device-agnostic access on a 24/7 basis. 51% see improved collaboration as a key business driver for cloud content management, and 26% cite business continuity as a driver.
When looking at multi-channel inbound content, 42% of organization say their approach is ad hoc and note it is a struggle to match their on-premise and cloud content. For 32%, capture and processing of content are done on-premise and then moved to the cloud.
In an effort to streamline operations, auto-classification and workflow are being used to identify and route content to on-premise applications (30%). For 28%, there is a distributed capture network in place that feeds a single process or case file on-premise.
64% say they will be implementing a hybrid platform of on-premise and cloud in the next 5 years. 14% of organizations plan a move to a private hosted cloud.
54% say they use on-premise systems to meet information governance requirements like managing corporate electronic records and compliance. The use of a hybrid on-premise and cloud platform is the method of choice for 25% of organizations.
Moving to the cloud is on the radar scope for 54% within the next two years; 23% say it will happen within 6 months. One quarter have no plans to move to the cloud at this time.