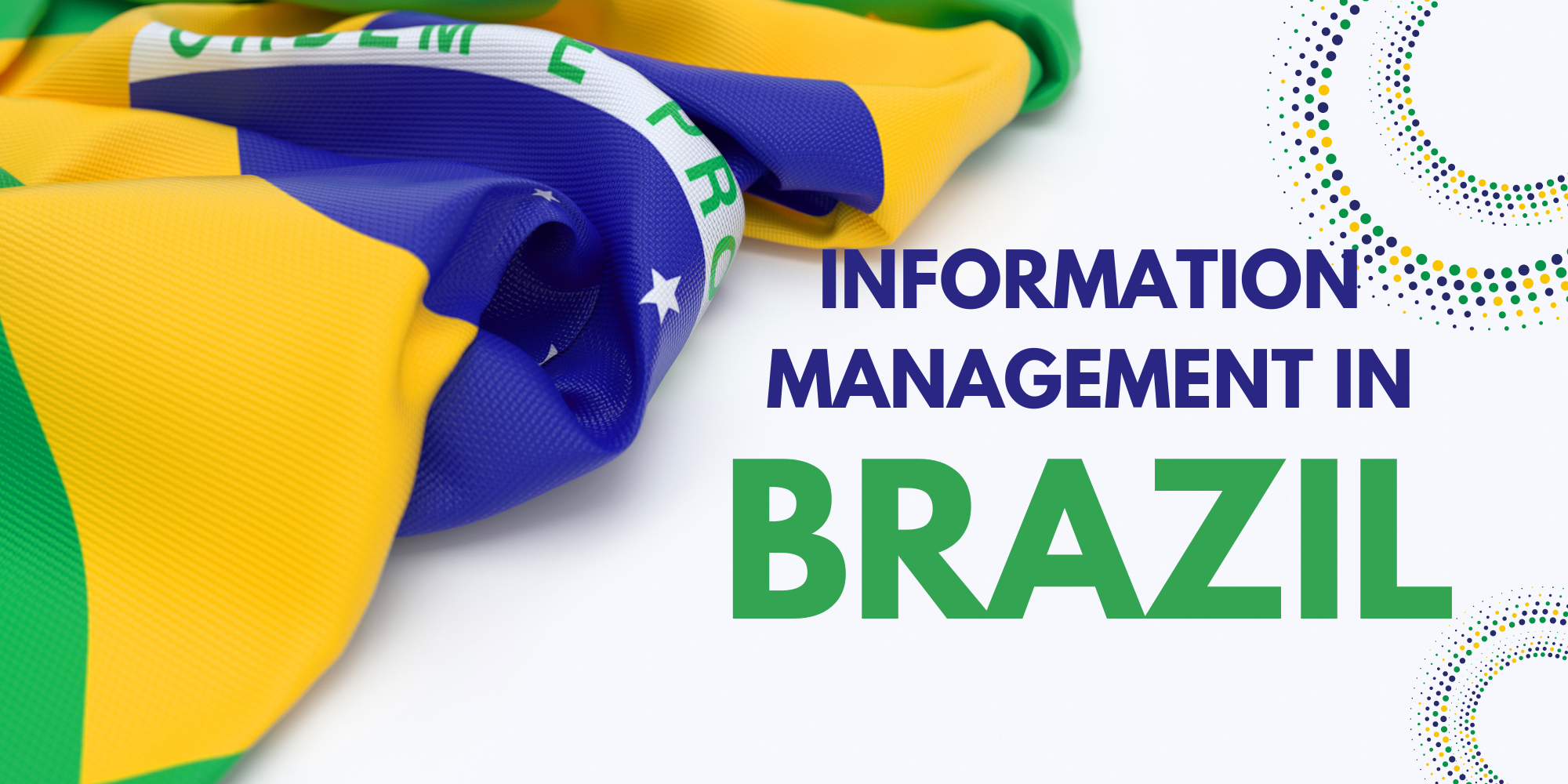 Subscribe
Information Management in Brazil
AIIM Conference | AIIM Community | Market Intelligence
I was in Brazil recently to keynote the Information Show in Sao Paulo. Traveling to and speaking at Information Management conferences is endlessly fascinating. One might think that, except for language and location, Brazilian information management professional would be similar to their counterparts in North America and Europe, and in some regards, they are, but the differences can be surprising.
About the Brazilian Information Management Market
Brazil is the largest Latin American market, representing almost 30% of the region's population. It is the second-largest economy in the Western Hemisphere and seventh largest in the world.
Today, Brazil's overall IT market sits at around $50 billion, with a strong annual growth rate of just under 10%. Though the size of Brazil's market is modest compared to the US, its growth rate is almost double that of the US.
While the IT market in Brazil is strong and growing rapidly, the ECM market, a sub-sector, is more difficult to quantify. To date, analyst firms have done little in-depth research into Brazil's ECM market, however at Deep Analysis we estimate it to be greater than $1 billion, and we believe it has the potential for rapid growth through transition over the next decade.
For some context, I have been to Brazil many times to speak. I learned many years ago that there is an expectation that I will be able to present cutting-edge, new trends and give a view into how the future might look; after all, I am coming from the USA.
However, Brazil is typically ahead of the U.S. market. They are a nation of digital leaders rather than followers. For example, process automation and information management have long run separately in the AIIM ecosystem. Not in Brazil, where they are part and parcel of the same world.
In Brazil, practitioners understand the technical differences between RPA, AI, and ECM, and how they can be used holistically and collectively matters to them. Likewise, practices around data privacy, security, records management, and regulatory compliance are approached and explored more holistically. It's refreshing stuff.
For more information on the Brazilian ECM market, Deep Analysis offers a free market analysis report.
About the Information Show
Like the AIIM Conference, the Information Show has been around for many years, and it's a big deal with around 2,500 attendees. It is exceptionally well organized and attracts practitioners, consultants, and technology vendors nationwide. Though the sessions are plentiful and informative, just like at AIIM, the magic is often in networking and ad hoc conversations with your peers. In Brazil, your new peers quickly become your new friends for life.
As a member of the AIIM Board of Directors, I also looked closely at what we could learn from the event.
The conference show floor introduced me to many new names, both startups and longer-established local technology vendors, exhibiting alongside UIPath and IBM.
If you are interested in the Brazilian market, I recommend attending the Information Show. Note: the event is in Portuguese. It's a great event, run by great people. And it's in Brazil, where the food is fantastic, the people lovely, the weather warm, and the music divine. :-)