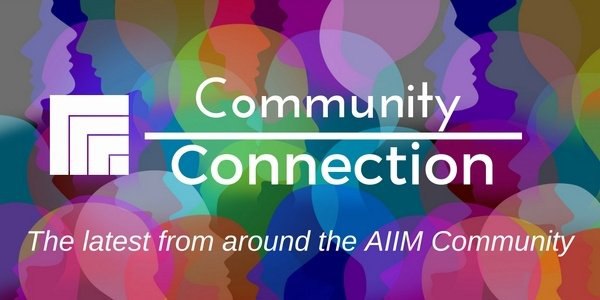 Information is your most important asset, our goal at AIIM is to help you with the skills to manage it. With the new year fast-approaching, I thought it would be a good opportunity to provide you with 4 FREE assets to help you improve the way you manage information. The lessons in these resources will have you off to a great start in 2017! Add these to your reading list and stay at the top of your game.
For the People: Driving Digital Government with ECM
Good government finds its center of gravity in people. There has been a shift from paper to pixels, creating a growing expectation for digital native services, access to content anywhere and at any time, and the ability to access information on any device. See how increased pressure to digitally transform key processes has become an operational government imperative.
(Read more)
How Eaton Vance Revolutionized its Processes in just 6 Months
With an expanding number of document formats and increasing pressure to improve processing times, Eaton Vance leveraged a Capture to ECM Solution, cutting costs and dramatically improving customer experience.
(Read more)
Using Analytics - Automating Processes and Extracting Knowledge
Learn about the use of analytics to automate your business processes and enhance your decision-making abilities by extracting valuable customer and business data.
(Read more)

From Intranet (or ECM) to a Digital Workplace
Learn new and faster ways to address the challenges of supporting your growing remote workforce in ways where they can securely access vital information and interact with operational processes.
(Read More)
Enjoy these resources and don't hesitate to let us know how else we can help make 2017 a success!