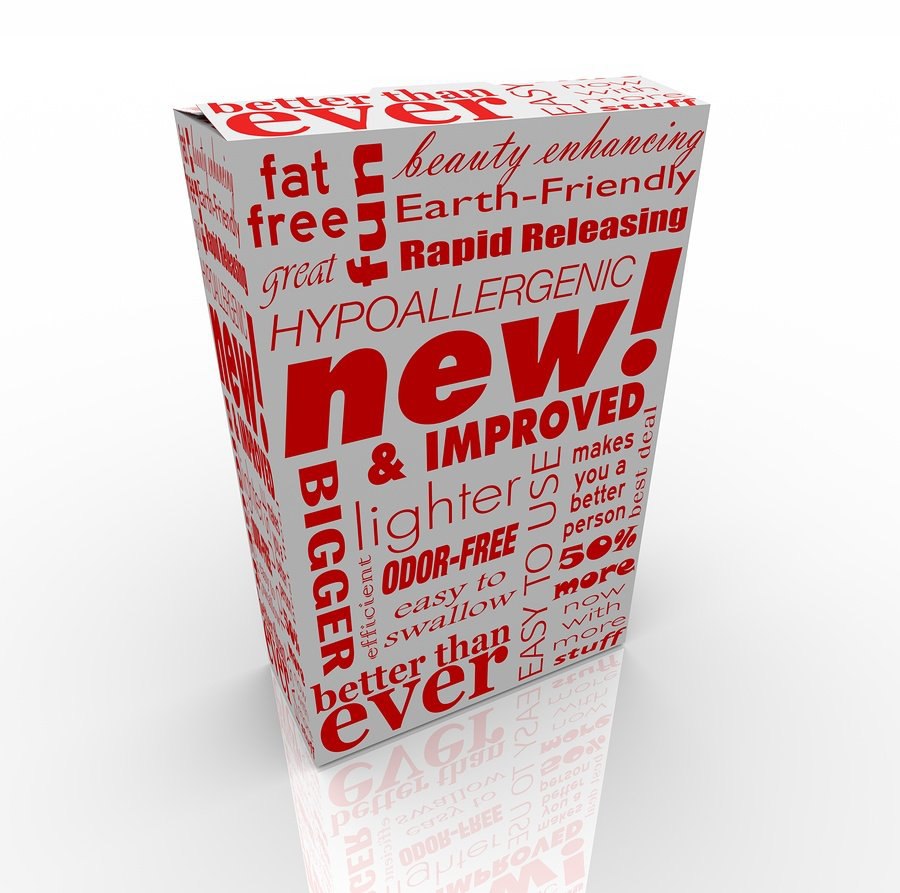 Subscribe
6 Personal Observations about ECM and Content Services
Information Governance | Enterprise Content Management (ECM) | Content Services
Last week, we did a webinar on Next Gen Information Management – Succeeding in a New Era. The focus was our new white paper designed to start a conversation about the content management space -- Revolution or Evolution? 10 Strategies to Navigate the Shift from ECM to Content Services.
One of the things we discussed in the webinar was that the conversation about "content services" is just beginning. The white paper and the webinar were designed to open up an ongoing conversation.
Some of the questions and comments raised on the webinar were helpful to me in thinking about the next set of issues we should discuss. The purpose of this post is to raise some of these for continued conversation. In doing so, I should note that the comments that follow are mine and designed to promote discussion, not an "official" AIIM line.
My Personal Observations about ECM and Content Services
1. In the end analysis, "Content Services" is just another label.
If I had a dollar for every time I had a conversation that ended with me saying, "Yes, ECM is not a perfect term, and Yes, it is perhaps a better description of a strategy you should pursue than it is a description of a technology sector, and Yes, I am also not wild about the 'enterprise' word," I would be a rich man and likely not continuing to work for a non-profit, but rather lying on the beach at Cape Hatteras. So when we spend inordinate time talking about whether this "content thing" we do is called "document management" or "ECM" or "cloud content management" or "content services" I do have a curious sense of deja vu all over again (with apologies to Yogi).
2. The term "ECM" DOES need retirement and/or modification.
I've been saying this for a number of years -- see, for example, our report from a few years ago Content Management 2020: Thinking Beyond ECM. "Retiring" ECM doesn't mean the need for these capabilities goes away, nor does it mean that everyone should run out and rip out all of those mission-critical ECM systems. But it DOES mean that "ECM" is an insufficient term to describe all of the "content-y" things people are doing and how they are approaching them.
I rather like how Michael Woodbridge from Gartner describes this (The Death of ECM and Birth of Content Services).
"...the overarching business goals many strive to achieve with an ECM strategy are desirable in all organizations. The most common realization of the strategy formerly known as ECM was to provide a centralized enterprise (the E in ECM) wide platform that could meet one or all of the following primary goals associated with the utilization of 'content':

Regulatory compliance and risk management
Retention and dissemination of business knowledge
Cost and process efficiencies
Innovation and new ways of working

(Note: Not an exhaustive list but with a pretty wide coverage!)

In reality, however, a single platform to achieve these four goals (the ECM strategy of many organizations) has proven to be almost impossible for most. Of the four, ECM has been most successful in providing a platform for compliance (goal 1). The other three are where more challenges are encountered. A centralized platform often requires complex integration to deliver information in the context of user activities and therefore knowledge sharing initiatives (goal 2) have met with slow adoption. A purely centralized platform can also be costly and time consuming to provide new innovation (goals 3 and 4). I personally have come across very few enterprises in my nearly 20 years in the business who have anything less than three (and often more) of such repositories."
I Agree.
---
---
3. "Content Services" means applications and processes are center stage.
Even as they "retire" the term, Gartner says, "By 2020, content services applications will replace traditional enterprise content management suites in 25% of large enterprises." 25%. (Most likely with 80% probability - :-) -- inside joke.) Even if the term "ECM" ultimately moves to the background, the need for "ECM" capabilities is not going away -- organizations still have a need to automate core back-end, document-intensive processes, and many have yet to do so. In addition, organizations that have already implemented these solutions are not about to cavalierly rip them out.
But -- and this is a big but -- "ECM" just won't any longer be the straw that stirs the drink for a wide variety of processes -- and customers -- that to date have not touched "ECM." We need to stop thinking about ECM as the lead application. For a number of years, we at AIIM have been talking about the shift in content management from a technology-centric space to an application-centric space.
The challenge for end-user organizations is to understand the new opportunities afforded by looking at content challenges through a content services "lens" and build strategies that connect these opportunities to their existing core back-end ECM systems. The challenge for vendors is to figure out where they want to play, because a generic technology focus is no longer effective.
4. "Content Services" DOES need a definition.
I can't quite get to the formal Gartner definition of Content Services -- the article going into detail is behind a paywall - :-) -- but the public definition involves the triad of Applications (in-context and user-centric), Platforms (repositories and foundational services) and Components (utility services and single-purpose).
Here's my definition. Yes, it's wordy. Content Services refers to the movement away from a monolithic view of ECM capabilities and the need for users to buy everything in order to get some subset of content capabilities. We've tended to assume in the world of "ECM" that you need to buy a full suite of content capabilities as a platform, even if you only needed some portion of those capabilities in a particular process.
"It does industrial strength records management! It does collaboration! It does workflow! It does analytics! It slices! It dices! It makes coffee!"
In other words, "content services" is all about the ability to disaggregate content capabilities and for users to be able to buy and consume content management capabilities by the drink rather than by the gallon. I rather like the term "consumable content capabilities" but hey, there are enough terms floating around.
5. The change represented by "Content Services" is a fundamental one for solution providers.
Whatever label you put on it, the shift from monolithic content platforms to consumable content capabilities (notice how I snuck that in?) can be a challenging test for many solution providers, without proper training:
The revenue model likely becomes more SaaS-ish, with most of the money generated through a back-end annuity rather than front end development and customization.
The same change in the content market that is driving a focus on consumable content is also fueling more powerful process-specific SaaS applications, creating an entirely new set of process-specific SaaS competitors for "ECM" companies.
For the big ECM platform guys, saying they need to continue to support big platform ECM and play in the game of consumable content services is a tall order. Easier said than done.
"ECM" companies -- like never before -- need to choose exactly where they want to play (vertical or process) and with whom (personas) they want to play and build the necessary domain competencies to be credible.
We've spoken for the past few years about how the buyer has shifted from IT to Line of Business. For companies that have been successful in IT land, the change management implications of this inflection are profound -- and not simple. Because organizations now need to work much more collaboratively and cross-functionally, change management becomes more of a focal point than in the past.
6. "Content Services" ultimately is a story of disruption.
One of the things that have always driven me crazy about the "ECM" space is a tendency to view anything and everything through the prism of the original roots of ECM -- highly complex management and retention requirements associated with highly regulated and formal processes. It seems like "ECM" has become a combination of layer after layer of new features and capabilities tied to the most complex challenges -- regardless of whether all of these capabilities are actually needed to solve a particular business problem. Kind of like how 90% of Word's capabilities are never touched by actual humans and Google Docs is such a refreshing user experience in comparison.
The reality is that in an era driven by consumer technologies, this "content" business is -- and will continue to be -- constantly disrupted by players claiming a better widget for users, with a value proposition centered around better and simpler and frankly, "good enough" content management. And the further reality is that these disrupters will inevitably be challenged by other disrupters.
Back in 2007, in the early days of SharePoint MOSS, I asked a group of leading ECM providers what they thought about SharePoint. The almost universal response was, "Well, I don't know what Microsoft is doing, but it isn't what we do."
Fast forward to around 2012, as the SharePoint disruption settled in and everyone wrestled with the resulting complexity that all of that SharePoint simplicity created. After an AIIM Board presentation by a Box representative, an ECM executive took me aside during the break that followed the presentation and said, "Well, I don't know what Box is doing, but it isn't what we do."
File sync and share -- initially dismissed by the ECM establishment as something somewhat cute but not terribly important -- is a key component of the "content services" story. Organizations are redefining their content strategies and how they build processes and how they connect enterprise applications around the collaboration tools that are on the desktop. The tools a knowledge worker uses on a day to day basis used to be an afterthought or a bolt-on to where "real" processes occurred -- within a complex ECM-first environment. The tide has shifted, and rather than bolted onto the side, innovative organizations are now viewing processes from an "inside/out" perspective.
And we all know that disruption doesn't end. I think people in this space are currently marginalizing what DropBox and Slack are doing as not serious enough stuff for the enterprise. Please note:
Dropbox claims 4 billion files synced per day and 100,000 business "paid teams."
Slack claims 4 million daily active users and 33,000 "paid teams."
This is by no means an endorsement, but I can hear the conversation now, "Well, I don't know what Dropbox and Slack are doing, but it isn't what we do."