Subscribe
Attracting and Retaining the Next Generation of Information Management Leaders
AIIM Community | Human Resources | Market Intelligence
AIIM has been discussing the next generation of information management leaders and how the industry can better attract and retain young professionals quite a lot in 2023, and with good reason.
The demographics of the workforce are changing. Generation Z (people born between 1997-2012) will account for 30 percent of the U.S. civilian labor force by 2030, according to the U.S. Bureau of Labor Statistics. Yet, our industry and our association have been slow to attract Gen Z professionals.
AIIM hosted three student delegations from local universities at the 2023 AIIM Conference and held a panel on next-gen information management leaders during the conference. We are planning a similar panel at the 2023 AIIM Europe Forum on June 20, 2023, in London.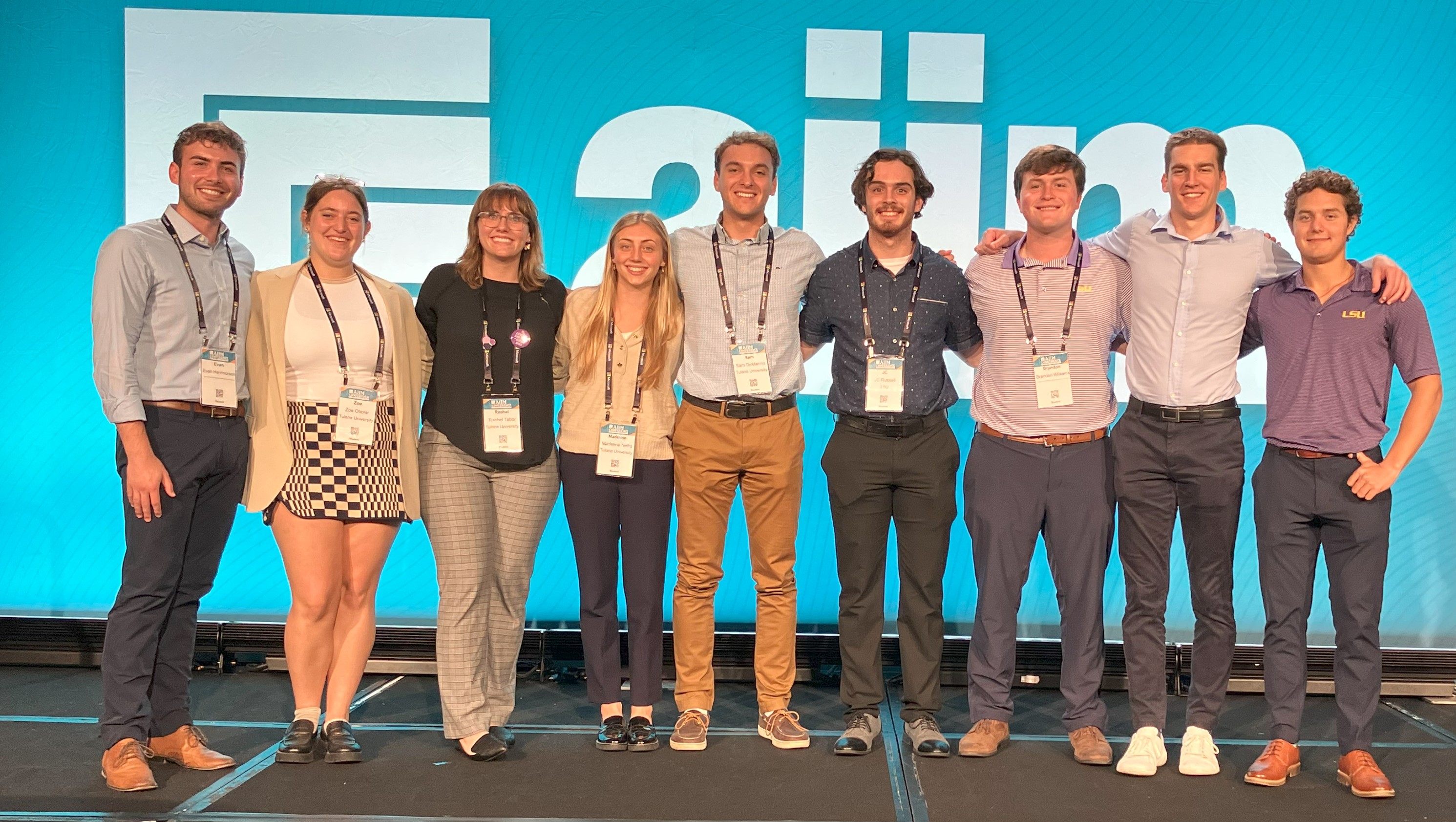 Why should Gen Z want a career in the Information Management Industry?
In the AIIM 2023 State of the Intelligent Information Management Industry report, we found that overall, 55% of respondents agree that information management is an attractive profession for recent graduates. However, in the 18-30 age range, 50% disagree with this statement. Almost half (44%) of respondents from the AIIM audience are 45 years old or above.

During a member-only meet-up on May 25, 2023, AIIM brought together industry experts such as John Daly (Fruit of the Loom) and Kramer Reeves (Work-Relay) to discuss the attraction of a career in information management. Here are some of the key takeaways from the ongoing conversation at AIIM:
Information Managers are Multidisciplinary
"Information management is ubiquitous," said John Daly. "Every organization needs information management professionals, even the very schools producing the future leaders we need to recruit."
Information managers get to work all departments in an organization and at all levels. It's a great career for someone who wants a diverse portfolio of work and enjoys working with people.
Sara Mooney (Vanguard) agreed and added that the best information managers are multidisciplinary and have a "curiosity and ability to ask why to get to the base of problems."
"Great information managers have a very good understanding of the content and information," said Reeves. "The new leaders who differentiate themselves, though, are the ones who can marry that knowledge with the business processes that run an organization."
Information Managers Make an Impact
Participants agreed that it's important to Gen Z (and employees of any generation) that they feel their work is meaningful and important. Daly also noted that information managers have a positive impact on organizations. Information managers improve business processes, reduce organizational risk, save money, and ensure compliance.
Amitabh Srivastav (HELUX) explained that "information and data are the fuel that drives organizations."
Information Management is Challenging and Action-Oriented
Meet-up participants also agreed the work offers some interesting challenges. "You will participate in enterprise-wide projects that will challenge you and grow your career," said Daly.
Aaron Harvey (King's Rook LLC) recommended focusing more on actions when describing information management to highlight that information management is not a static practice. It's about workflows, processes, and automation. " Gen Z needs to see this is a world of action," said Harvey.
How can the Information Management Industry Attract Gen Z?
Demonstrate the Value of Information Management
Harvey added that he had noticed an ambivalence to technology innovations amongst Gen Z as a result of them being digital natives. "We have to provide something deeper than common technology use and provide a deeper intellectual or emotional stimulation," said Harvey. Technology wonders are not as wondrous to them.
"Information management leaders need to demonstrate what information can do for a business when it's harnessed and managed and treated well," said Harvey. "You can use information to design new products or improve people's lives."
Lead with Empathy
It's not just important to demonstrate the impact of information management but also to make new hires feel valued and appreciated. Empathy plays a crucial role in this. Jeff Lewis from Farmers Insurance pointed out that the pandemic may have shaped the perceptions and experiences of Gen Z, who entered the workforce during the pandemic. As such, it's critical to have empathy for their experiences.
During the next-gen panel at AIIM23, two of the three student panelists expressed a desire to work in-person full-time or part-time, surprising many in the audience. This preference for in-person work stems from having completed much of their higher education virtually and a desire to establish meaningful relationships.
"Empathetic leadership will be very important moving forward," said Merethe Stave (CloudWay).
Meet Candidates Where They Are
"We need to teach people about information management," explained Patricia Barbey (International Committee of the Red Cross). "Young professionals have not learned about information management and do not understand what we do."
To improve understanding, participants recommended focusing on outreach via outlets popular with Gen Z, like TikTok or SnapChat. Participants also recommended attending college career fairs and focusing on students pursuing degrees related to information management, such as Computer Science, Data Analytics, or Library Science.