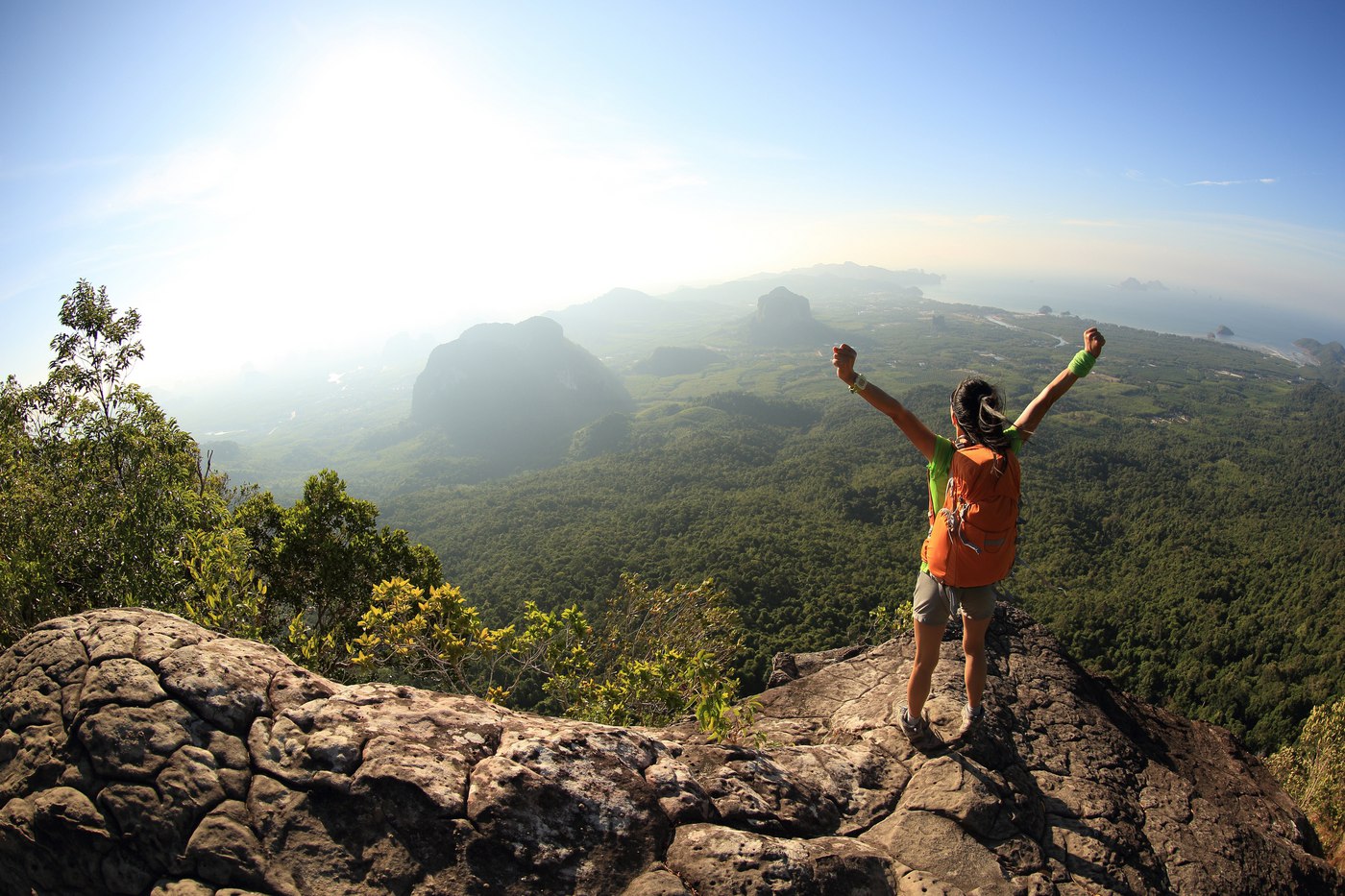 Subscribe
Your Content Services Survival Guide
Enterprise Content Management (ECM) | Content Services
In a year people have nominated as the "worst year ever"—2016's nonstop change and upheavals are finally behind us. Has this really been the worst year in history? That I'll leave for the comments to decide, but I do want to bring attention to one 2016 trauma that proves even us—information professionals—cannot escape 2016 unscathed.
Enterprise Content Management, ECM, is dead—I'll let that sink in. To close the year, Gartner wrote ECM's obituary and began to usher in a new era of intelligent information management known as Content Services. In Gartner's view, by 2020, "content services applications will replace traditional enterprise content management suites in a quarter of large enterprises."
---
---
Having coined the term ECM in the early 2000s, AIIM is uniquely positioned to help others deal with this change in the market and the questions it brings—we've been there. Does the term ECM no longer matter? What does Content Services mean for my company? What should we expect for the future? Here is your 2017 survival guide to help better understand what Content Services means for your organization:
Find the Right Words
For 2017, it will be important to be aware that for many people the term ECM is no longer able to encapsulate the grander meaning, strategies, and goals of modern content management services. In fact, in the AIIM Industry Watch titled "ECM – State of the Industry - 2016," 38% of respondents agree to strongly agree that we need a new language other than ECM when describing content management products. This is important because how we define ECM influences how we deploy solutions and strategize at a high level.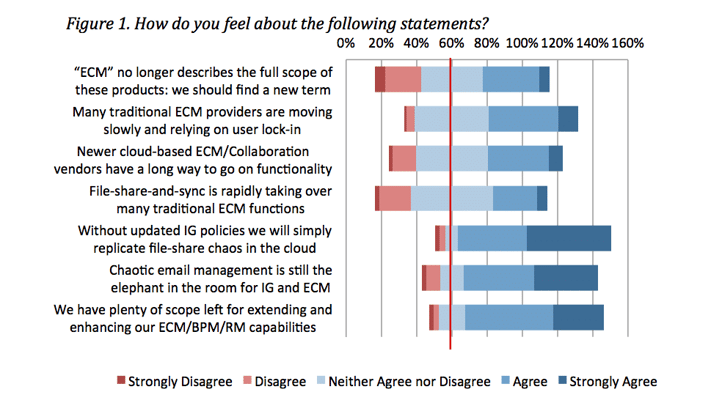 Beware the Centralized Platform
One of the biggest challenges with traditional ECM definitions is that the dream state has long been a single centralized platform to manage all information in the enterprise; this has proved to be a myth. The central platform has never been particularly successful or realistic and has left gaps in meeting all of the organization's information management needs. Presently, twenty-two percent of the AIIM community consider their ECM project to be stalled, and often, businesses are littered with abandoned data silos. These silos are often the leftovers after costly migrations from an underperforming ECM system to a new one (fifty-percent of those polled have three or more ECM/DM/RM systems, and 22% have five or more).
Where Does Content Services Fit In?
Content Services is an alternative strategy to provide a more practical, multi-repository solution to achieve the benefits promised by the original vision of ECM: to intelligently capture information, disseminate it to the right people, processes, and departments, while ensuring compliance and creating process and cost efficiencies. It's not wrong to call it ECM in the Cloud—but it's more than that. Content Services is principled in integration, bringing together architecture supportive of on-premises and hybrid cloud services, a multi-repository approach to manage content regardless of its source repository, and intelligent functions like enterprise search to create agile, cost-effective solutions.
What Can I Do?
Content Services looks to be a hopeful tomorrow for solving longstanding information management pain points, but until these benefits are adopted wholesale and embraced by end-users, it remains to be seen if this is the new face of information and content management.
The best advice in any survival guide is not to panic. Whether or not it will be ECM, Content Services, or something else that will lead information management in our companies in the future, they are all secondary to the purpose of supporting people. Above everything else, we need information management technology and strategies that assist people in working the way they want to work, as well as help people to better do their jobs. Remember: we should avoid getting carried away by functionality promises and unproven ROI, but instead, evaluate any new technology, strategy, or concept in the real terms in which it affects the daily working lives of people.
The key takeaway and what's most important about Gartner's announcement is that it gets us thinking. ECM—as both a definition and a strategy—has been showing its age for years. It's time to begin thinking about ways to innovate and discover new information opportunities, which is what we discussed during our webinar, NextGen Information Management – Succeeding in a New Era. See the replay below to learn more about how you can modify your content and information management strategies to succeed in this new era.