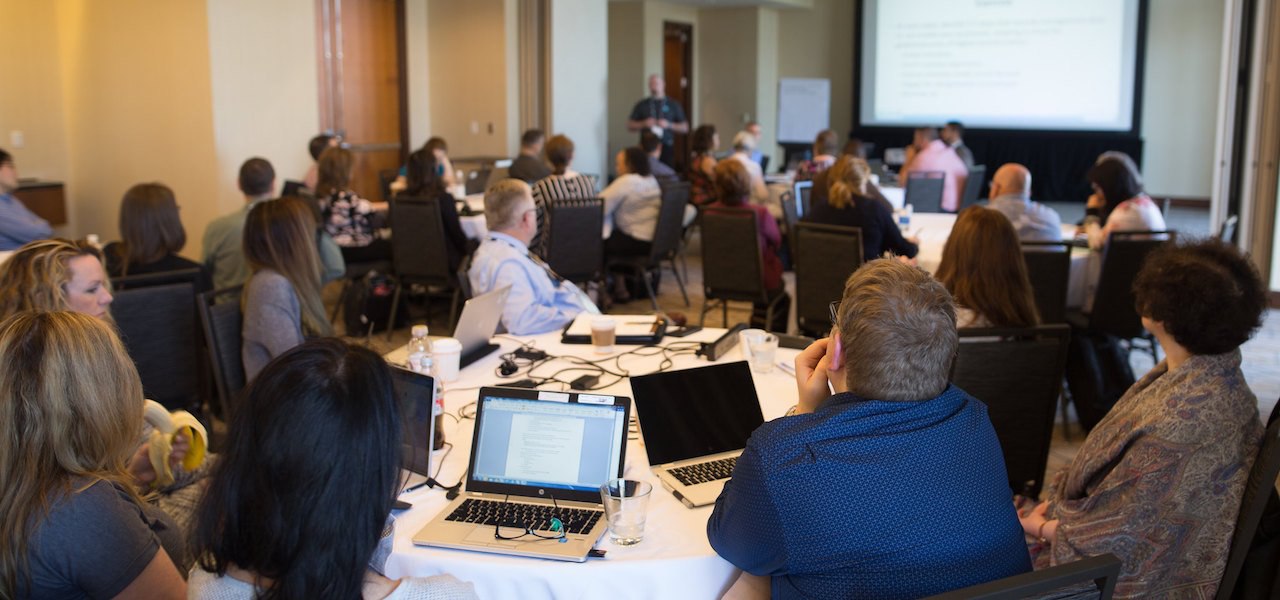 Subscribe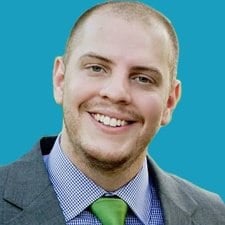 How to Align Systems Development with Your Organization's RIM Practices
Electronic Records Management (ERM) | AIIM Conference
The success of any project relies on involving stakeholders early on and keeping them properly informed throughout. A systems development project is no different. If you want the systems that you build, buy, and develop to properly manage information assets across the life cycle, then you have to leverage the knowledge of your RIM team.
This was the subject of Kevin Craine's recent interview with Tod Chernikoff, ISD RIM Analyst for the Navy Federal Credit Union. Tod spoke at The AIIM Conference 2020 in Dallas, TX on aligning systems development with your organization's RIM practices and Kevin interviewed him before his session to get a better understanding of what he'd be covering in his session.
Interview with Tod Chernikoff
Kevin Craine: Hi Todd, thank you for chatting with me today. You have your session coming up at The AIIM Conference here in a few weeks. Can you tell us a little bit more about your session?
Tod Chernikoff: Well, my topic is entitled Aligning Systems Development And Implementation With Your Organization's RIM Practices.
Kevin Craine: All right. And what can people expect to hear when they attend your session?
Tod Chernikoff: Well, the key takeaways from the session are that RIM critical partners, or your RIM team within your organization or your information governance office, whoever sort of operates these areas are critical partners in being involved in the systems development life cycle or SDLC process within your organization from the earliest possible stages to make sure that systems are built, bought, developed, properly manage information assets across the life cycle.
Kevin Craine: So why is this important for the organization to consider this integration that you're talking about?
Tod Chernikoff: Well, just to make sure that all the information and records, it also depends upon at what level your organization finds things to be more critical. People sometimes are looking specifically at those things that are defined as records and making sure they manage those properly across the life cycle, but all information assets really should be managed in order to make your organization more effective and efficient.
---
---
Kevin Craine: Now, what should records and information management professionals do about this? Perhaps they're in an organization where they're not feeling that they're linked that closely. Is there something that we can consider from that side to sort of engender that relationship and bring that along?
Tod Chernikoff: Well, obviously making sure that you are informed that you know who's in charge in the IT and the IT people or equivalents know who's involved from the records and information management and or information governance processes. I've worked with the clients where you talk to the IT people, and they have no idea what and or who the records information and people are within the organization, so that can be very troubling. There are also a couple of other key takeaways if we can talk about those as well.
Kevin Craine: Please.
Tod Chernikoff: Well. The second one is that as part of this process, the systems development life cycle process or whatever you might call it within your organization, and this also includes what people call waterfall type development as well as agile development. But either one or the other or both, when your RIM program is involved, you need to make sure that you build and maintain and update as needed, a framework that allows you to provide the current requirements to the IT developers and make sure that the whole process is managed on your end. And also that not all systems are able to adequately manage and disposition records and information and that through this review process, you need to create waste and grant waivers and exceptions as well as to understand what the workarounds might be and maybe suggest some of those as you go through the process.
Kevin Craine: So it's a formalized and codified approach?
Tod Chernikoff: Yeah, in some cases, it might be really codified, for example, you might have a situation where when a business needs requirement, or similar document is created that's passed before the RIM or IG people in the process. Some places it's not as formal. Sometimes it might be that you just exchange emails about the process or have meetings about the process. So there are various ways depending upon the formality of how you could cope with those situations.
Kevin Craine: And it seems to me that this approach requires a fair amount of sponsorship and support from the executive level, and that can often be a struggle for folks. What's your recommendation to bring that sort of sponsorship and C-suite support to the effort?
Tod Chernikoff: Well, it's making sure, and also depends upon where your organization is set within the overall business or the overall corporation. Are you within the information technology or information services group? Could you be in administrative services? I've seen RIM groups even inside HR or facilities. So it's making sure that you bubble up the requirements and information and importance to your top-level people so that they can perhaps get it across the wall to the heads of other major departments.
Kevin Craine: What is one of the biggest challenges for you at Federal Navy Credit Union today when it comes to information management?
Tod Chernikoff: Well, our program's relatively new, so we're sort of getting organized and getting out there in front of everyone. But one of the major things that we do other than creating records and information management policies, building the records retention schedules and things of that nature, is doing these reviews. So we spend a great deal of time working with the information services department. We are a part of that department as well as the business units to make sure that all of these systems are properly maintaining records and information.
Tod Chernikoff: So we are heavily ingrained in those processes, and we spend a great deal of time. Each of the people within our team is assigned certain projects that we track them across their development life cycle. We make sure we meet or speak regularly with the project sponsors, the IT developers, the business people. And sometimes, in addition to making sure that the systems are in compliance with program requirements, sometimes we find that for example, the business requirements change, the laws change, regulations change so that our retention requirements might change. So we need to also be aware of that and make sure our rules change accordingly.
Kevin Craine: So that sounds like a rather cooperative and cross-functional approach. Do you folks have an official center of competency or center of profession with respect to this that drives that cooperation and cross-functionality, or how does that work for the organization?
Tod Chernikoff: We are sort of on the books involved in the process. So when it's the waterfall development process, when a business requirement document is filed it gets reviewed by us and that way we get in contact with the team, we understand who the project managers are, who are the business sponsors, so that we can be in constant contact across the development process. And they can ask us questions; we can ask them questions. We're even going to create a more formalized sort of process where people can submit through an IT portal their information, and we can respond accordingly.
Some Practical Advice:
If it's just not an option to attend, don't worry, Tod still has some advice on this topic for you.
Kevin Craine: Now, Todd, for folks that cannot attend AIIM 20 this year, what's one recommendation you can give to them?
Tod Chernikoff: Well, I think the overall recommendation is to seek out those other sources where you can become connected with and informed by people and organizations that might benefit you. So it might be joining the online communities at AIIM, it might be attending local chapter meetings of AIIM or other organizations, or attending webinars. All the different things that you can do from the comfort of your home or office that keeps you connected to those you can receive information from and share information with.