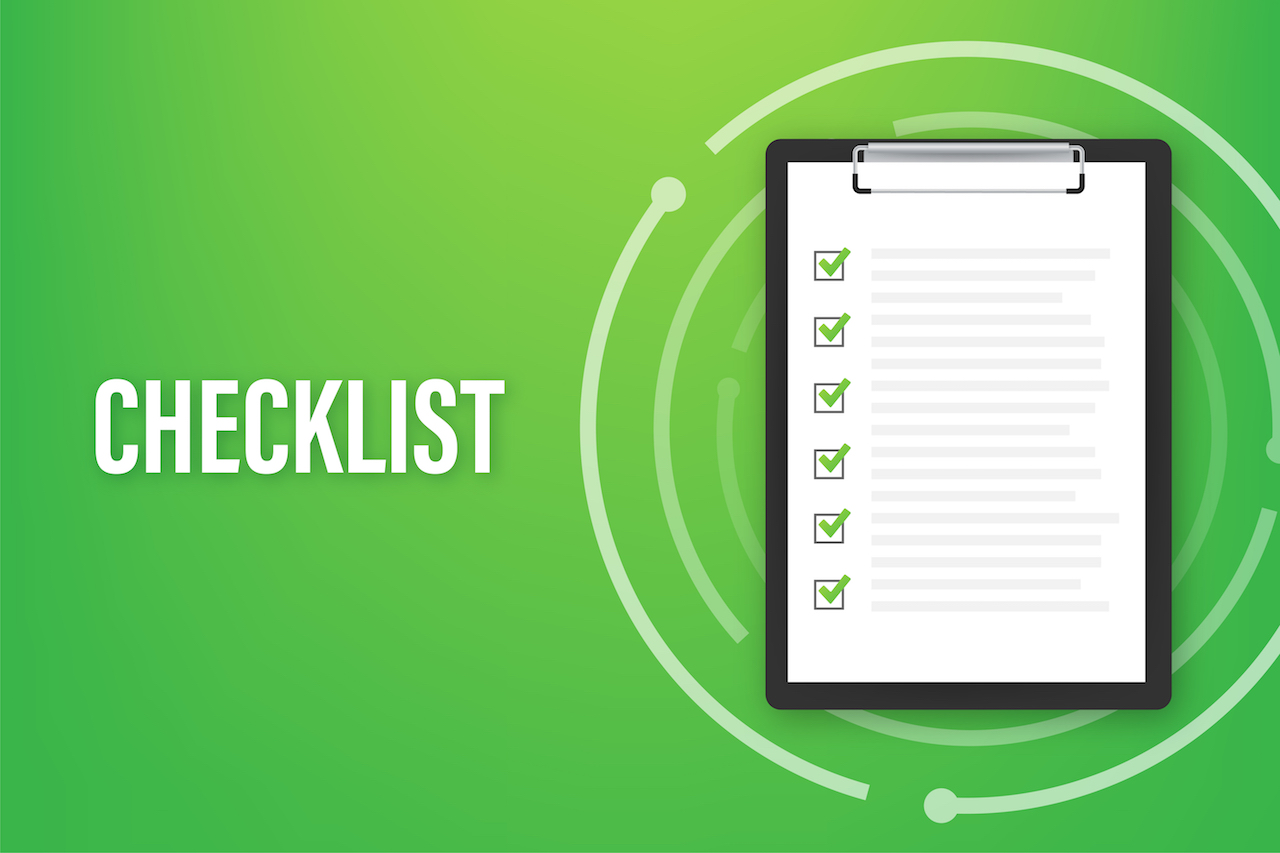 Subscribe
MS Teams Information Governance - A Checklist for Success
Information Governance | Sharepoint and Office 365
For millions of Microsoft 365 users, a substantial portion of the organizational knowledge is created, shared, and stored in SharePoint, Exchange email, or OneDrive. Teams offers yet another way to share content with colleagues and even customers, storing files in SharePoint and OneDrive separately. Organizations must oversee this activity across multiple jurisdictions. The information flow is complicated, and the governance implications are substantial.
---
---
Every aspect of content flow and collaboration – including Microsoft Teams and its information—must be integral to the organization's approach to information governance. The question facing information management practitioners today is whether they have adequate governance controls and processes in place. What is your existing Information Governance strategy? Have you applied the whole of the strategy to each element of your Microsoft 365 environment?
Information Governance Checklist
Consider this AIIM governance checklist as you map your journey.
Audit your existing legacy systems, content silos, and policies to determine where everything lives and determine your actual starting point.
Create an information governance team including representatives from IT, Records Management, Compliance, Legal, Information Security, and Line of Business.
Bake governance into the process. Don't burden a records manager with your end users' day-to-day jobs; take retention management out of their hands where possible by automating document classification and retention.
Make the most of metadata by utilizing systems that help automate how metadata is applied while retaining unstructured data in place.
Put more intelligence into governance either by auto-tagging and categorizing content to kick off a retention workflow or by proactively managing the archival of business content and disposal of ROT.
Prioritize day-forward automated classification, particularly for email, process archives, and routine inbound content.
Set retention periods and audit your systems to ensure that they have retention management configured and switched on. Also, check that procedures are in place for setting legal holds.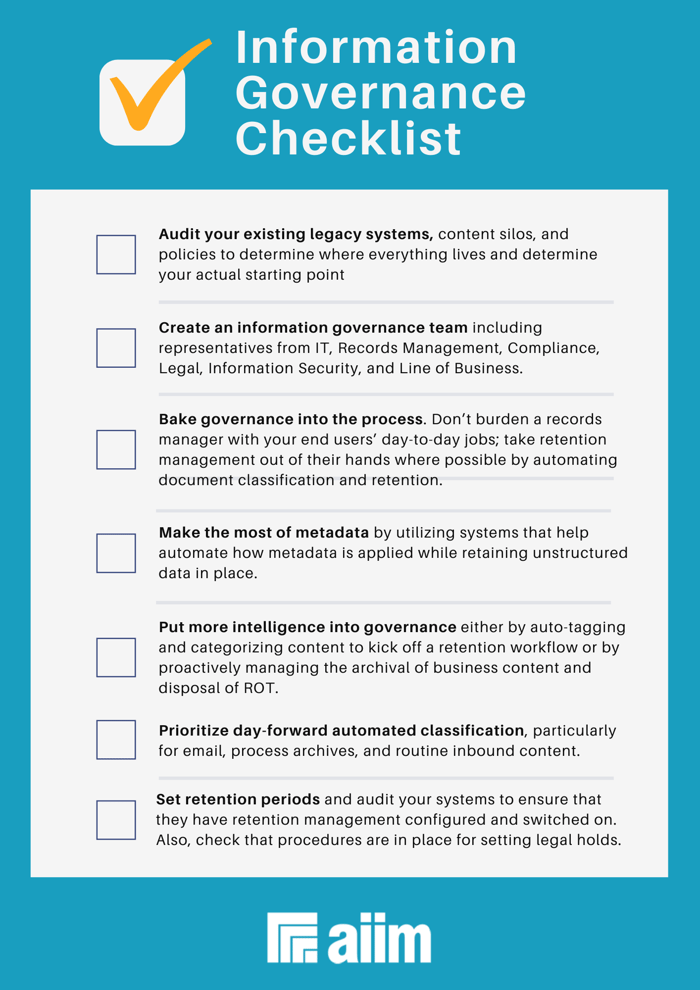 It is essential to recognize that the information created, shared, and stored within the M365 environment is a critical component of information governance and intelligent information management. Teams provides a rich set of tools to implement any number of information governance capabilities, and 3rd party apps extend the possibilities beyond simply using Teams for video conferencing.


Fostering Collaboration and Governance in Microsoft Teams
To continue your learning on this topic, I recommend grabbing a copy of this ebook, Fostering Collaboration and Governance in Microsoft Teams. In it, we examine the Microsoft Teams environment from an information management perspective, examine the often opposing issues connected with collaboration and governance, and provide steps to take to maximize the productivity benefits from Microsoft Teams while retaining control and governance.