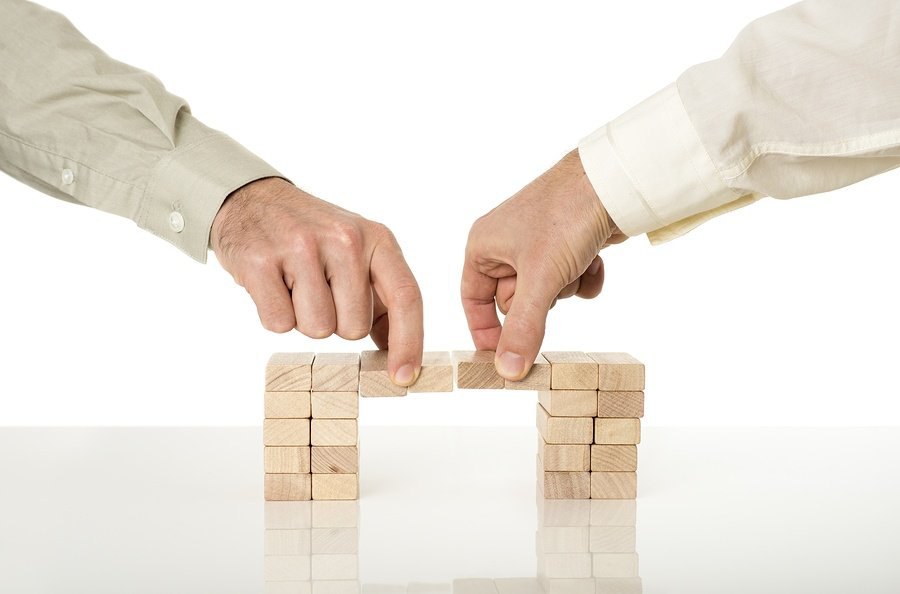 Subscribe
Some Perspectives on the Documentum Acquisition by OpenText
Enterprise Content Management (ECM) | Document Management | AIIM Community
Well, the other shoe called Documentum dropped (haha - wrote this lead before finding Cheryl's post below) that everyone was expecting once Dell and EMC got together. And in somewhat record speed.
AIIM does not take positions on things like acquisitions, but obviously, the extended AIIM community is buzzing about this. I thought I would find as many articles as I could and put them in one place and let folks form their own opinions. If I've missed any, just put this link in the comments section, and I'll add the link to the original article.
[Note: After having watched/interacted/evangelized this weird content management space for 20+ years, I obviously have personal opinions on all of this, but this is not the right forum. Maybe after a few drinks in a local pub. Let me know.]
Here's the official press release -- OpenText Signs Definitive Agreement to Acquire Dell EMC's Enterprise Content Division, including Documentum
Here are some thoughts from Adlib Software Senior Vice President Cengiz Satir -- Disruption in ECM Market, Leads to Market Invention
The creation of content has always been easy, maybe too easy. If you think about it, this has been one of the key contributors as to why the ECM Industry continues to repeat itself, and it is also why it is not really solving the root problem around the management of unstructured content. What do you say we stop talking about Volume, Velocity, and Variety and start talking about how this market needs to re-invent itself? The industry's inability to find, filter, focus, and most importantly act on the business information that matters is why we continue to have these market consolidation aftershocks –the OpenText acquisition of Documentum being the latest.
From Brent Bussell, former IBM exec and a partner in the Undrstnd Group -- and said with passion! -- ECM INDUSTRY: IT'S TIME TO STAND UP AND DEFEND OUR BIRTHRIGHT!
It seems to me that the voice of the ECM industry is ceding the high ground of delivering complete high-value solutions. We all know ECM is more than just an easy to deploy and use scalable repository in the Cloud – that's the easy bit – and as we as an industry rush to address our long-standing Achilles heel of deployment and usability challenges while also catching the Cloud wave we should not cede the ground of delivering real business solutions, especially in the growing market of transforming the digital customer experience as described by McKinsey. And yes, I'm fully lathered up now, and I hope a few of you other ECMers are as well!
From the always interesting and provocative MARKO SILLANPÄÄ -- Why OpenText will not Lead ECM
In my opinion, OpenText won't be "The leader." I've pointed out the headaches ahead. These will not be simple to overcome. The real question is, at this point in the evolution of ECM, does it really matter? So, where will the leader come from? When I discussed the acquisition of Documentum by OpenText, I pointed out that the new leader will come from one of four areas. I've narrowed that list to three: Open Source Solutions, Low-Code Solutions, and Content Enabled Solutions.
More future of the industry-focused rather Documentum/OpenText, but still very interesting from Docuware's Thomas Schneck -- Enterprise Content Management: Dead or Alive?
Let's face it. ECM or Enterprise Content Management – the technologies focused on helping organizations control, manage, store, preserve, and deliver information tied to complex and mission-critical, document-intensive processes– has been around the block a few times. And the future of ECM has certainly been in the headlines the past week with the acquisition of Documentum by OpenText...Cloud and mobile technologies are revolutionizing what ECM is, what it can do, and increasing the number of organizations for whom ECM can deliver real and tangible value. ECM capabilities are now available to a host of new companies – at exactly the same moment that they realize that broken and paper-clogged business processes stand in the way of their journey to Digital Transformation.
Some thoughts from the Technology Services Group -- Documentum sold to OpenText – Detailed Analysis and Predictions.
OpenText does not have a history of investing in its acquisitions. The revenue streams seem to be there if OpenText chooses to invest in Documentum. Unfortunately, a somewhat distrusting user base needs proof and more than just an announcement. With 90 to 120 days of quiet before any announcement and then waiting to see any investment come to fruition, it might take a year or more to confirm the investment in innovation. Would clients wait that long given newer, cheaper, and innovative alternatives? OpenText doesn't necessarily bring the brand or clients that they could introduce to Documentum for some easy sales (think Oracle, SAP, or Salesforce). OpenText does bring other positives, particularly knowledge of ECM, and of how to run a software company (something EMC was never able to understand). With one less competitor on the field, the combination of OpenText/Documentum does position the combined company better in the ECM market. Can they hold off upstart competitors and new technology?
From Documentum and Alfresco co-founder John Newton -- OpenText swallows the Documentum pill.
It is just a sad outcome for those of us who built Documentum all those years ago. Although I sold off my stock a long time ago, because I knew nothing about the hardware business of EMC, it doesn't mean I don't care. Even though just about every single person I ever knew in Documentum is gone, doesn't mean I don't care. It has been fun competing with what was once a competitive company. Now it is just time to help pick up the pieces.
From Sean Silcoff, The Globe and Mail -- Open Text bulks up on enterprise content with $1.62-billion Dell deal.
The latest acquisition marks a satisfying outcome for both buyer and seller. It offers Open Text a significant opportunity to consolidate the enterprise content management sector, whose vendors sell software that helps business and government customers digitally store and access vast amounts of corporate information. It is a relatively modestly sized ($11.2-billion U.S. in 2015 revenue), but growing subsector of the enterprise software market and Open Text has been a determined consolidator for years.
From Alan Pelz-Sharpe of the Digital Clarity Group -- OpenText acquires Documentum.
We wish the folks at Documentum well in their new home at OpenText. For the first time in over a decade, they will be in a place that understands what they do and appreciates both their technology and the strength of the Documentum brand. Hopefully, Documentum will remain semi-autonomous within OpenText and be provided the support needed to return to strong growth. Of course, only time will tell how it all works out but, if nothing else, a period of worrying uncertainty is over for Documentum, and the real battle for supremacy in the ECM world can get underway.
From Mike Alsup, The Gimmal Group, on CMSWire -- So OpenText Buys Documentum: Making Sense of the Aftershocks
So when OpenText tries to convert Documentum users to Content Server, in many cases, they are just opening the door to a review of migration to an alternative ECM platform. All Documentum customers have SharePoint and Office 365. I expect that many of them will use this acquisition to accelerate toward the Microsoft stack a1s as opposed to the OpenText visions of ECM. I also expect many of these customers will continue to use Documentum. And by harvesting the maintenance and subscription revenue streams, OpenText can still make this a winning acquisition. Overall, I think Box and OpenText suffer from not having their own equivalent of the Azure and Office 365 cloud so that they are dependent on others. OpenText has bought and built some cloud scale. And Box has partnered with Amazon Web Services and IBM and is arguing that they are more of a layer above the dominant clouds. My bet here is that we get to the same sort of market consolidation as Microsoft Office in the 1990s. One big winner. Guess who.
From Craig LeClair at Forrester -- Top Reasons The OpenText Acquisition Of EMC's ECD Will End Up As A Positive For Customers
OpenText needs to be careful. It does not want to trigger shopping events for Documentum customers, and many are already in that process. Newer cloud-based content services, like Box and Dropbox, are slowly becoming the next-gen repositories for content. And this means keeping the pedal on the floor for EMC's Project Horizon, a platform-as-a-service offering for content services, is critical. Independently consumable capabilities, like secure collaborative document authoring and digital document exchange, which firms can use standalone or integrate into other consumable services, is the future.
From Lee Dallas, one of the Big Men on Content -- Strange Days
I have read many things this week written by friends in the ECM world, some lamenting, some celebrating the decline of the first generation of ECM vendors. Interesting inside drama, which I'm not above participating in, but as I look at the landscape, talk to partners and customers and look for new problems to solve, I don't want to waste any more time than necessary emotionally processing the change. With the combined portfolio, customers have access to a broader range of potential solutions to their challenges in the enterprise information management space from a single source. This has real benefits for customers. It simplifies the acquisition of commoditized capability and concentrates differentiation against the real competition. New business and delivery models.
From Greg Milliken at M-Files, a bit of a broader look at the ECM Space -- The End of the Beginning for ECM
There is a famous speech by Winston Churchill, Britain's wartime prime minister, to the House of Commons in London in 1942 after the Second Battle of El Alamein in Egypt in World War II. In this speech, he utters one of his more famous lines, "Now this is not the end. It is not even the beginning of the end. But it is, perhaps, the end of the beginning." The announcement of the acquisition of Documentum by OpenText earlier this week brought this historic statement to mind, as it sheds light on how we at M-Files perceive this milestone in the enterprise content management (ECM) market.
From Patricia Ames at Workflow -- OpenText Buys Dell-EMC's ECD Division: The Market Continues to Consolidate Despite a Growing Global Market
Now the company [OpenText] has the complete picture: a portfolio that can accommodate small, growing businesses that desire scalability, SMB businesses that only want to buy what they need, and large, global enterprises with thousands of users and millions of documents across a broad range of vertical markets. OpenText can now market itself as an end-to-end document solutions provider.
From Cheryl McKinnon at Forrester -- The Documentum Shoe Finally Drops...As ECM Undergoes a Changing of the Guard
Enterprises need to take a long, hard look at their ECM roadmaps and understand how content services will help them in their own customer experience and growth plans. The old guard is consolidating, and the pace of innovation in those acquired portfolios remains to be seen. New vendors are working quickly to fill feature gaps, attract new customers, and demonstrate success in the regulated industries that rely most heavily on ECM. The new players - architected in THIS century, not the last one - are stepping up. Understand the role of cloud in your own content strategy and dig under the covers to understand which vendors have designed to exploit these elastic, flexible architectures, and which ones are just hosting their own legacy products. ECM is not a dead or stale market - but is one that will look quite different by 2020.
From Noreen Seebacher, CMSWire -- OpenText Acquires Dell EMC's Enterprise Content Division, Including Documentum.
From Jesse Scardina, Search Content Management -- Questions arise for Documentum customers after OpenText acquisition.
OpenText's purchase of Dell EMC's Enterprise Content Division is the latest example of the company buying up maintenance streams, consolidating the support and sales teams, and gaining profit.
From Craig Wentworth, Business Process Incubator -- OpenText buys Documentum, but will LEAP be squashed or polished?
Right from when the shape of the new Dell Technologies (with EMC) became apparent, it was obvious that the Enterprise Content Division (ECD) would be hard-pressed to maintain core business relevance – and therefore secure enough attention and R&D investment to move forward. Documentum helped the ECD post around $600M revenue last year, but that's down on 2014's $640M. So even as a cash cow, it was starting to lose its appeal. The Documentum customer base has become increasingly lured away, with many investing in newer cloud-based and hybrid information management solutions from competitors that are better-suited to today's digital transformation agendas.
From Gavin Clark, The Register (and winner of the best article title) -- Kneel before Zod! OpenText claims mighty Documentum from Dell
For OpenText, Documentum is the motherlode: a customer base of marquee names in government and the private sector. Importantly, it's a "stable, loyal, and diverse" customer base" – so not ready to escape en masse any time soon.
From Apoorv Durga, Real Story Group – OpenText to Acquire Documentum.
If you are an existing customer of either OpenText or ECD, don't expect anything to change in the near future. Over the long run — and history tells us, too — OpenText will not be able to focus equally on two big and complex product families. So eventually, one will decline.
From Laurence Hart, Word of Pie – Saying Goodbye to Documentum.
Well, it happened. OpenText acquired Documentum. This brings to end the Enterprise Content Management (ECM) wars that began almost 20 years ago. Back then, the leaders were FileNet, Documentum, Oracle, and OpenText. FileNet is buried at IBM, who is flirting with Box. Oracle is struggling to re-establish itself after bringing on former Documentum leaders, but they are fading away.