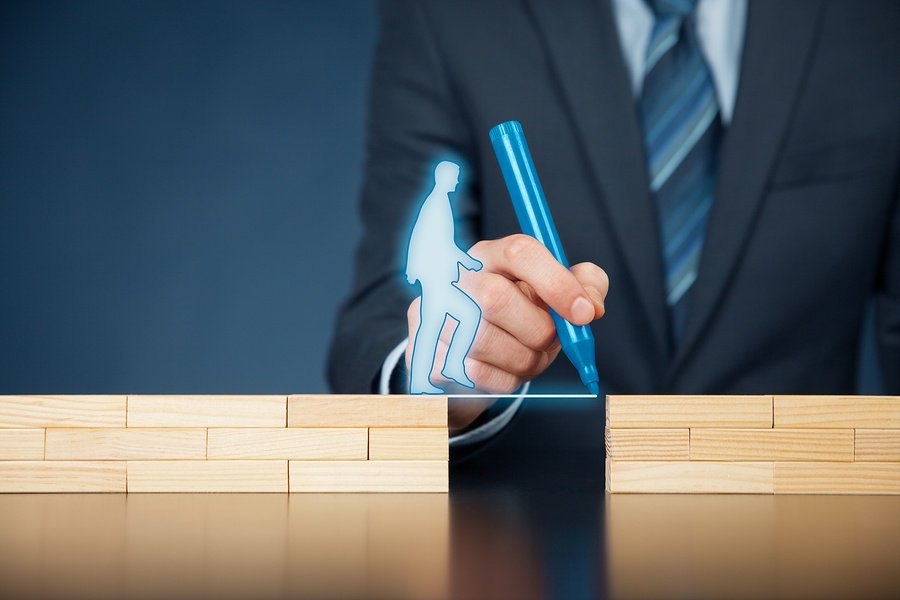 Subscribe
The Journey to Simpler Information Management Begins with Going Paperless
In pursuit of the paperless enterprise, it is often easy to lose our way. Projects stall, months pass, and ROI is nowhere on the horizon, and all the while paper continues to rifle through our processes like stubborn weeds. Paper overwhelms the enterprise, and the difficult task to remove it all can cause a crisis of motivation.
Stakeholders ask: "What is the point of driving out paper? What destination is this digital journey leading us to? And is it worth it?" The short answer: yes, and here's why.
At its core, the movement to build a paper-free workplace is about simplicity. Enterprise processes, business-critical tasks, and the way we manipulate and utilize information are more effective and user-friendly when physical paper is replaced with a digital format. Simplicity is important because our organizations are comprised of a series of moving parts, all performing complex tasks and making complex decisions; the less complicated and unwieldy the enterprise is to the end users, the better. Without support to simplify enterprise operations, tasks, and technology, employees have a more difficult time doing their jobs. The result is disruption in productivity radiating throughout the company.
---
---
Simplicity, however, cannot come at the cost of depleting the efficacy and quality of our enterprise processes and information management. Simplicity is not a low-calorie diet or a fast, but rather a more economical and logical way to use resources. For instance, when it comes to simplifying information and content management activities, sufficient security is still paramount. The ability to direct information intelligently, to where it needs to be when it needs to be there is of utmost priority. Business informed decisions fueled by sensible information management are essential. Simple enterprise is not about going without. Simple enterprise is about breaking down barriers that obstruct fluency in our organizational functions, to create more connected, agile, and understandable processes that can afford greater mastery and less confusion.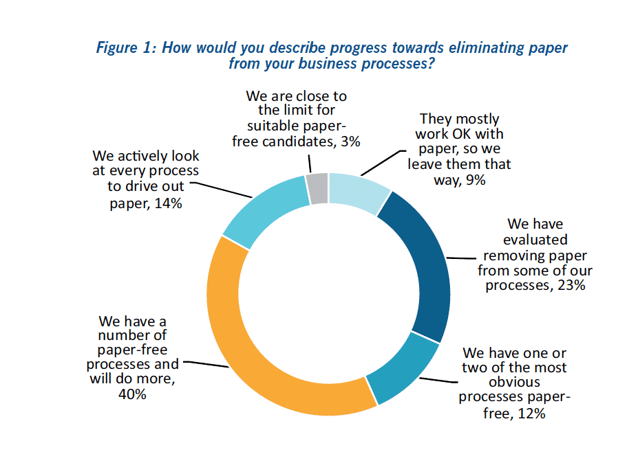 Organizations across all industries can benefit from a simpler way of doing things. Commonplace horizontal business functions such as digital mailroom, accounts payable, and records management are tasks relied on every day for enterprise function and profitability; however, these business activities represent areas of immense challenge to keep simple. In addition, the rise of new technologies such as cloud and mobile have necessitated a more nimble, simple organizational model that can quickly react and adapt to business changes in real-time—in this regard, simplicity edges as a game-changer.
So, where are organizations starting the journey to going paperless? We recently surveyed leading organizations and asked this question: "Which of the following processes are you currently converting to paperless?" We gave a choice of 20 sample "horizontal" processes – here are the 6 most popular answers:
The 6 Most Popular Targets for a Paperless Initiative
Records management
Human resources (recruitment and applicant tracking)
Human resources (onboarding, employment management, off-boarding)
Contract management
Accounts payable (Invoice Processing)
Technical documents