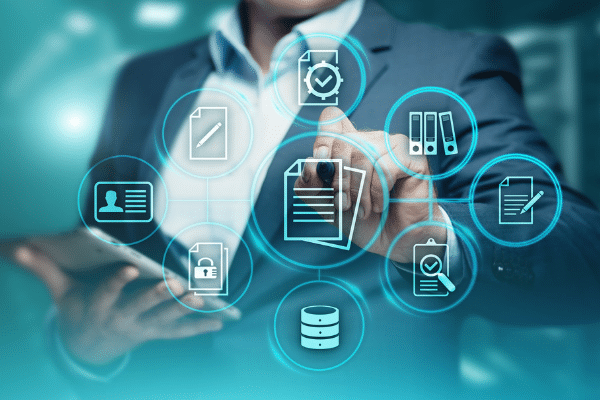 Subscribe
You May Say I'm A Dreamer...But I'm Not the Only One
Paperless Office | Intelligent Information Management (IIM)
Steps to Make Your Paperless Office Dream a Reality
According to AIIM research, 75% of the organizations we surveyed view digital transformation as "important" or "very important" to their organization. But why? Most respondents pointed to operational savings as a result of a more digital and connected workflow. In other words: cut the paper, cut the inefficiencies.
Beyond the balance sheet, however, is the driving need for organizations today to move the needle when it comes to customer experience. Customers no longer base their loyalty on price or product. They stay because of the experience they receive. Create a digitally-enabled and hassle-free experience— you win. Provide a paper-bound, old-school understanding that doesn't keep up— beware.
Back-end operations are tactical targets for improvement, but the more fundamental and strategic benefits are found by improving and optimizing customer-facing activities; this is now the prevailing business driver of digital transformation.
Despite the drive to go paperless, paper is still prevalent in many core business processes like loan applications and insurance claims. However, that is quickly changing -- 70% of survey respondents indicate that they plan to expand their efforts to include more digitally-born documents this year. Moreover, 41% said they plan to more fully embrace electronic forms.
[Free Webinar On-Demand— From Physical to Digital: Make Your Paperless Office Dream a Reality]
How can you make your paperless office dream a reality? What are the first steps to transformation? And how can you know which approach is best for you?
Check out this FREE Webinar On-Demand: From Physical to Digital: Make Your Paperless Office Dream a Reality. Follow along as presenters Steve Weissman from the Holly Group and Damian Jones with OnTask will explore and demonstrate how automated document workflows and process mapping tools can help a variety of businesses and organizations streamline core business processes. This webinar covers:
Eliminating and streamlining paper/manual processes
Form field and auto detection
Benefits of automation— help make workers more productive, not put them out of work
How to scale the way YOU want
There's no reason for organizations – of any size – to be detoured on their digital transformation journey. Organizations around the world have embraced digital transformation as a way to fundamentally boost performance and customer experience. Let us show you how to take the first steps.