7 questions you should ask about paper reduction and process transformation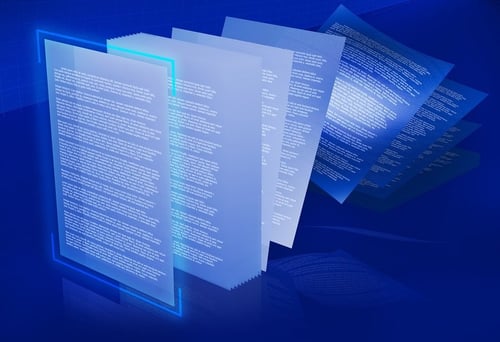 Number 3 -- Why information "capture" and creation is more than just scanning documents into an archive
Unless checked, documents have an inherent tendency to reproduce -> On average, 35% of scanned documents are 100% born digital i.e., unchanged from printer to scanner. 16% of scanned documents are photocopied before scanning, and 65% are not destroyed after scanning.
The number and form of inputs that must be managed is accelerating

-> While 47% have automated management of inbound invoices and web forms, only 34% automate email routing. Only 29% automate handling of forms on paper.
Capturing and managing these inputs is a key problem for most organizations

-> For 67% of respondents, half or more of their main LOB processes involve connecting multi-channel inbound content to one managed process. One third consider this to be their biggest single problem in managing cases.
Number 2 -- In what kinds of processes can a focus on paper reduction generate quick wins?

Number 1 -- Why should you care about paper reduction and process transformation?

Come to our free seminar on going paper-free. Coming to a city near you!