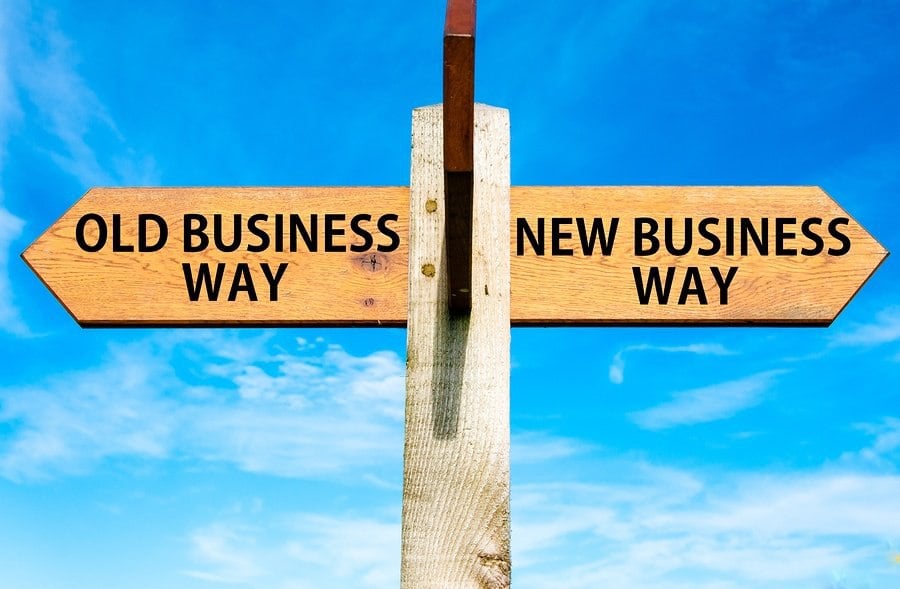 Subscribe
8 Things You Must Know to Automate Human Resource Processes
Document Management | Automation | Human Resources
It is the best of times and the worst of times for HR professionals. Many organizations have reaped enormous benefits from more effectively managing the unstructured information association with core Human Resources processes. That's the good news. The bad news is that MOST organizations have not yet moved down the path of HR automation, creating massive inefficiencies and risks in their hiring, retaining, employee servicing, and firing practices.
Consider, for a moment, the huge variety and volume of documents associated with these HR processes, each of which carries with it different regulatory and legal requirements.
Job requisitions
Job applications
Resumes
New hire pre-boarding and onboarding
Family and Medical Leave Act (FMLA) leave tracking
Employee status change notifications
Employee referrals
Timesheet processing and leave/vacation tracking
Travel requests
Expense reimbursement
Exit interviews
HR executives responsible for these policies must make a choice:
Continue processes that are largely manual and adhoc;
Buy point and process-specific SaaS solutions that will make life easier in the short-term, but more problematic in the long-term; or
Think about how to strategically manage all of the unstructured information associated with these processes in a way that allows you to leverage the information within each specific process.
AIIM's own unpublished research indicates that many HR organizations are still mired in paper-based processes. Most organizations have not applied the lessons from the digital mailroom to their core financial processes. According to an AIIM unreleased survey of 173 HR executives, there are still many green field transformation opportunities in your core HR processes.
Now some would argue that most organizations automated their HR processes long ago. Perhaps on the data side, but not on the content and unstructured information side. When we asked, "What is paper usage in the following processes?" here are the percentages answering, "% answering "A lot of documents are processed as paper documents:"
Recruiting and selection = 35%
Employee onboarding = 48%
Employee file management = 53%
Policies and procedures administration = 32%
Employee separation = 48%
Which brings us to the second option, single process SaaS-based solutions. I am a big advocate for SaaS-based process solutions. Beginning with Salesforce, they have revolutionized how we buy and implement enterprise technology. Many monolithic HR solutions that were previously thought of as on-premise solutions requiring long purchase and implementation cycles, with all the money paid upfront, can now be bought in the cloud, implemented quickly, and paid for as an annuity. There is a but, though. Which is that unless you think carefully about how the unstructured information associated with each of the above SaaS processes is managed across these processes, you will have created a set of irreconcilable silos – a genie that will be hard to put back in the bottle.
In addition, HR processes are surrounded by a lot of legal risk, more than many other business processes. And the records management capabilities of many single-process SaaS solutions leave much to be desired.
The desired third option above – managing HR content and information in such a way that you avoid the creation of silos – is not without its challenges. Many document management suppliers are not known for their ease of integration with SaaS-based process engines or for the speed (and cost!) of custom solutions built upon their content platform. Which means careful review is needed. For those organizations that already have a large on-premise solution, it means your content platform must seamlessly integrate with Lawson, SAP, PeopleSoft, or whatever other human capital management system you use.
The kinds of information challenges typical of HR processes are amplified by the business challenges now facing HR professionals. HR professionals are assuming a different – and more strategic role – within their organizations. A role that requires create information management competency and knowledge than ever before.
According to Amit Jain, Division Vice President of Strategy & Business Development for Major Account Services at ADP, there are 5 major trends that are on the "keep me up at night" list for every HR professional. These 5 trends each carry with them a host of document and content management challenges. Here's his list (originally published in Forbes) with some paraphrasing:
Changes to overtime rules raising the minimum salary level for white-collar exemptions could result in 4.6 million currently exempt employees losing their exemption right away. Another 500,000 to one million currently exempt employees could lose their exempt status over the next 10 years as a result of automatic increases to the salary threshold.
The ability to collect, process, and analyze "big data" is becoming a crucial factor in identifying and managing the challenges of business lifecycles. Companies that want to gain a competitive edge increasingly need to use analytics to gain data-driven insights into workforce trends and take action to refine recruitment, compensation, and other performance incentives to meet employees' evolving goals and interests.
For employers with 50 or more full-time employees or full-time equivalent employees, the Affordable Care Act has transformed what was once an annual enrollment event into a monthly process of tracking and reporting extensive data. To comply with the law, various personnel in Tax, Finance, IT, Legal, and HR who never had to share data may now need to partner to help avoid costly penalties. Gathering the required data from multiple systems can present a challenge, so it will become even more important for businesses to consider an integrated human capital management solution.
Increasingly, organizations are focusing on improving employee engagement to drive better performance. According to Gallup research, employee engagement is strongly connected to business outcomes essential to an organization's financial success, such as productivity, profitability, and customer engagement. Engaged employees drive the innovation, growth, and revenue that growing midsized companies need to thrive.
While much has been made of the silver tsunami of retiring Baby Boomers, on the other end of the spectrum is the growth of the Millennial workforce. According to PwC research, Millennials will account for nearly half the global workforce by 2020. In some companies, they already constitute a majority. Organizations that want to attract and retain fresh talent will need to recruit this cohort of digital natives and ensure that their journey through hiring and onboarding is supported through mobile and social platforms.
Addressing each of these trends requires a) an end to manual approaches; and b) once the commitment to automation is made, a simultaneous commitment to a strategy to manage process information in an integrated fashion and bring all employee information together into one place.
So as you think through these trends, and the challenges of managing all the information required to run a modern HR operation, here are 8 "must haves" as you consider your content platform:
Ease of integration with on-premise or SaaS process solutions.
Effective management of employee information throughout the lifecycle of the relationship, including the disposition of the information once it is no longer required.
Ease of use, including access on mobile devices.
Ease and speed of implementation.
Automated digital signatures and workflows. HR processes are loaded with signature requirements, and this is not the place to assume that a copy/pasted TIFF signature image is a "digital" signature.
Secure and comprehensive audit trails.
Secure protection of private information.
Built-in compliance and regulatory workflows. Keeping track of HIPAA, COBRA, and specialized regulations such as the Family Medical Leave Act (FMLA), Uniformed Services Employment and Reemployment Right Act (UNERRA), and demonstrating compliance with these and other regulations on request can be overwhelming.
Successful businesses depend on good people. HR plays an increasingly strategic role in hiring and retaining good people – and mitigating the risks associated with half-baked documentation of poor performance. All of these processes need to operate in a smooth, effective, and modern way – or risk alienating the Millennials who are critical to maintaining competitive advantage.
Paper-Based Processes and the Future of Content Management