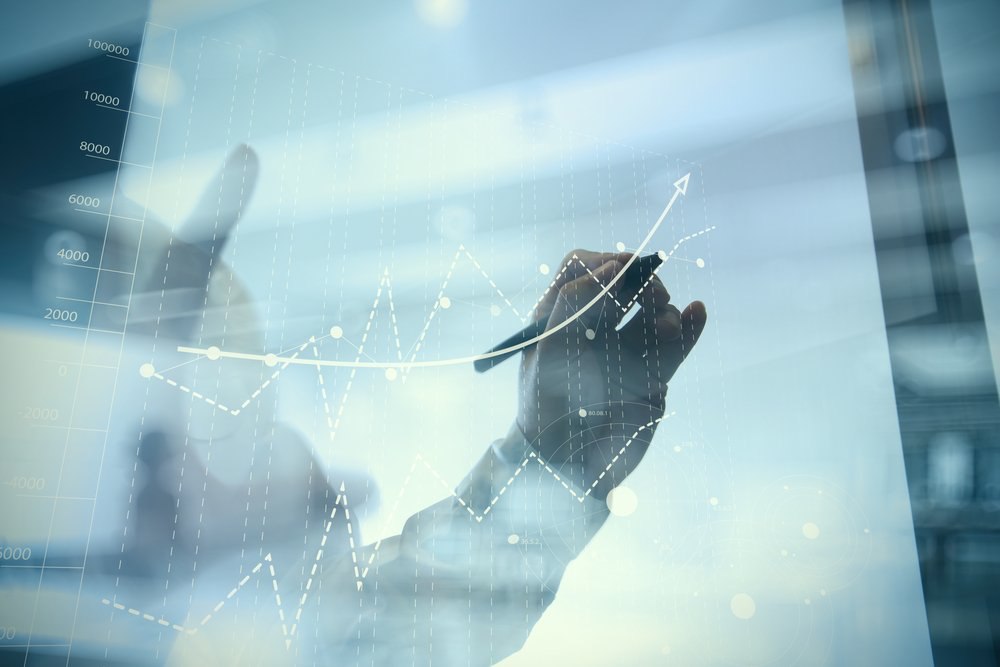 Subscribe
Research: The State of the Content Services Industry
Recently, AIIM released an eBook titled, State of the Industry – Content Services that examines the current state of Content Services technologies and how user perceptions about them are changing. For this research study, we surveyed over 300 decision-makers from around the world about their focus on Content Services to answer these three core questions:
The eBook is filled with findings and statistics that give us the latest view of the challenges and opportunities in Content Services today.
Research Results
We can't cover all of the research and statistics in the eBook in this blog, but let's take a quick look at some of the findings.
What kinds of critical information management problems are users trying to solve with Content Services? Our research suggests that the two most important use cases for Content Services center on knowledge worker productivity and enabling business processes. When asked which factor is most important in their Content Services decisions, 30% cited team productivity and support of knowledge workers and 26% said business process applications drove their decisions and strategies.
---
---
Within this context, a number of technological roadblocks were mentioned that hinder improvement efforts. At the top of the list is converting unstructured information into data that can be understood by machines (a "significant problem" for 20% of organizations). Given that over 60% of both the information already within an organization and the new information flooding in is unstructured, this is a key problem to be solved as the next generation of AI and machine learning applications take hold.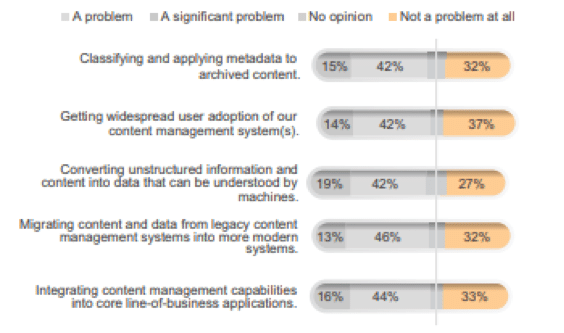 Capabilities of Content Services Platforms
How do these problems translate into the kinds of capabilities that users need in their Content Services platforms? At the top of the list are content integration into core business processes (44%), flexible and hybrid deployment models (39%), built-in records management capabilities across the lifecycle of information (36%), and automated categorization and classification (35%).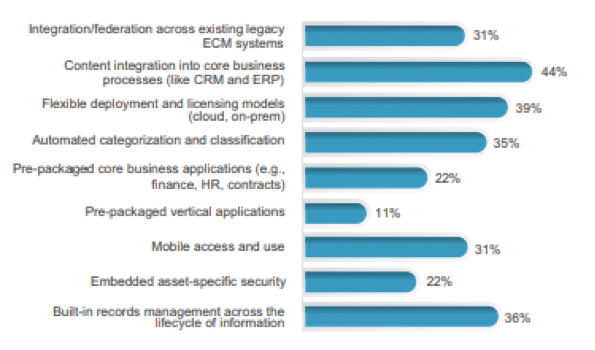 Learn More
As I mentioned, there is a great deal more research contained in the eBook, including 10 things you need to know about Content Services from author John Mancini. Read about how innovations in advanced capture and automation are changing user expectations, where organizations plan to spend in Content Services, and how IIM decisions and strategies are changing. To learn more and access all the stats, just download a free copy of the eBook here.