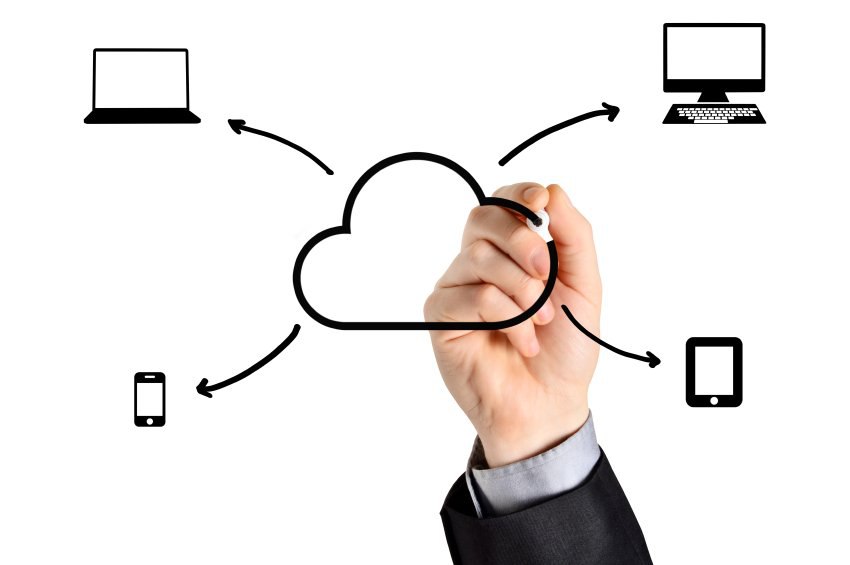 (Note: This is part of a longer series of interviews with some of the sponsors at AIIM15, many of whom will be running interactive roundtables at the event. NOT presentations, but facilitating actual conversations -- imagine that!)
The actual speaker list, including keynotes, is HERE.
So far in the series of sponsor interviews.
Welcoming Digital Natives Without Creating Digital Mayhem
Welcoming Digital Natives Without Creating Digital Mayhem
Andrea Chiappe is Director of Strategic Innovation for Systemware, Inc.
JM: What are the three biggest challenges you see your customers facing while trying to "Embrace the Chaos?"
AC: It's difficult to limit to three, but here are the three biggest challenges I see:
First, Welcoming digital natives into business environments has created a catalyst for change in how technology enables work. On the front line, the struggle between IT and business departments are amplified by the introduction of these technologically evolved business users. They challenge the status quo in order to get their jobs done more quickly and efficiently.
This creates mayhem within businesses, as users are no longer conforming to the age-old ways of doing work that have been imposed on them by outdated procedures and solutions. Instead, they are quickly establishing new standards and intelligent processes that embrace the context of who they are, what they are doing, and where they are in respect to their work.
Often, this internal revolution leads to the development of standalone department solutions unregulated by existing IT processes. These unmonitored "shadow" or "stealth IT" solutions further compound the siloed nature of the technology landscape within companies, adding yet another dimension to the chaos.
Second, Although companies admit that they need to define a comprehensive ECM Strategy very few have. Company-wide ECM strategies with C-level stakeholder involvement are still lacking from small to large organizations alike. An obvious consequence with the increasing volume, velocity, and variety of content coupled with the lack of visibility is that the exposure to critical information risks also increases within their ECM landscape. We have all read about some of the more obvious problems in the last 18 months but these are the tip of the iceberg to what is actually happening. Simply understanding your current state ECM environment is fragmented and difficult:
How many ECM systems are there?

What departments, users, and systems do they serve?

What information is stored in them?

What platforms are used?

What level of risk exists in keeping the platform (is it outdated, secure, etc.)?

How does the ECM solution enable business goals, other systems, users, partners, and customers?

How agile, flexible, and capable are the solutions in meeting ever-evolving business requirements?

Does the solution meet the needs of your security, compliance, records management, and information governance policies?
Only after understanding the gaps in current state ECM environment can a business establish a plan to move forward to the desired future state ECM environment.
And lastly, a lack of flexibility in aged or legacy ECM systems restricts companies from capitalizing on new uses and views of the information that they already manage. The lack of flexibility limits the opportunities to realize new value in their information or processes.
JM: What do you see as the three most important trends related to Information Management facing organizations over the next 18-24 months? What will be different in our industry two years from now?
AC: 1) Flexible ECM frameworks will be Information Ecosystem aware, allowing organizations to establish compliant multi-organizational and dimensional digital business places to meet their content needs. Content derivatives will carry as much if not more value than the content itself in commoditizing content within these defined Information Ecosystems. 2) The evolution of the digital business will expose a paradigm shift in the approach to securing data. 3) Companies will continue to move from overly complex cumbersome ECM solutions to elegant and simple ECM solutions that further leverage consumer-oriented methodologies to engage employees in the digital workplace.
JM: What are the three most important things AIIM15 attendees should know about your company?
AC:
Systemware¹s Content Cloud, an intelligent enterprise content management network, provides a blended, or cross-platform hybrid deployment flexibility that optimizes the utilization of existing infrastructure, so corporations can leverage their investment in both the centralized and distributed platforms. Systemware¹s seamless solution helps companies securely capture, analyze, secure, and enable content, all within the context of their business.

Systemware UX design is focused on easy and unobtrusive access to content and metadata with the goal of increasing productivity in the digital workplace rather than creating distractions. Systemware's holistic approach presents the most meaningful or relevant content in coordination with the context of the end user. Within the same UI, IT and Business administrators alike have the flexibility to quickly create content applications and app stores to effectively meet the tailored needs of their users and departments.

Systemware's secure services oriented architecture offers: 1) A well-documented API that exposes 100% of ECM capability, without restrictions; 2) Allows for the in place rationalization of existing ECM platforms; and 3) Interoperates seamlessly with existing systems
-----
Have you download our free e-book companion to AIIM15 -- Are You Prepared for Digital Disruption?
Early Bird Pricing for AIIM15 ends January 31 -- Don't Miss It!